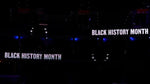 Maya's Cookies launches 2023 collection honoring contributions of Black women and more Black History Month stories
Black History Month is an annual celebration that occurs every February and recognizes the achievements of African Americans and their central role in U.S. history. Since 1976, every U.S. president has officially designated February as Black History Month. Other countries, including Canada and the United Kingdom, also designate a month to celebrating Black history.
The story of Black History Month begins in 1915, half a century after slavery was abolished in the U.S. with the Thirteenth Amendment. To learn more about the month's history, click here.
In honor of Black History Month, we're highlighting stories from NewsBreak contributors on this year's "Resistance" theme, important figures to know, how businesses are honoring Black History Month, a new $22 million initiative supporting communities of color and even a 2023 Black History Month cookie collection from Maya's Cookies (+ more).
Black History Month theme: Resistance - A key to positive change
Why we love this: The theme of Black History Month 2023 is "Resistance" and this piece from contributor Tara C. discusses how resistance is key to positive changes. The Montgomery Bus Boycott was a civil rights protest in which African Americans refused to ride city buses in Montgomery, Alabama, in protest of segregated seating. This movement began with Rosa Parks (and others) refusing to vacate their seats on the bus for white people. This and other examples of nonviolent resistance were a major part of the American civil rights movement.
The first Black authors in the United States
Why we love this: Have you ever wondered who the very first Black author in the U.S. was? The first published Black author in the U.S. is a matter of debate, but one of the earliest known African American authors is Jupiter Hammon. Hammon was born into slavery on Long Island, New York, in 1711. He became known as a founder of African American literature. This piece from contributor New York Culture discusses other early African American authors and African American literature today.
Who are the important figures of Black History Month?
Why we love this: Black History Month is celebrated to honor the achievements, contributions and experiences of African Americans throughout U.S. history. This article highlights key figures who have made a lasting impact on the African American community and the U.S. as a whole. These figures include Dr. Martin Luther King Jr., Harriet Tubman, Nelson Mandela, Malcolm X, Maya Angelou and more.
$22M program unveiled to boost small businesses and career opportunities for communities of color
Why we love this: The Truist Foundation recently announced that it will invest $22 million to create Where It Starts, a "multi-year program to strengthen small businesses and open career pathways for Black, Indigenous and People of Color (BIPOC) individuals across the U.S." This article from contributor Ash Jurberg breaks down the new initiative, and which organizations have already received grants.
Maya's Cookies launches 2023 Black History Month collection
Why we love this: In honor of Black History Month, Maya's Cookies, located in San Diego (and online), has launched a new collection "to honor the contributions of the countless Black women breaking barriers in the literary arts, world of dance, music industry and beyond." The Black History Collection includes six cookies (two of each flavor), each based on a historical figure and featuring ingredients from fellow Black-owned, women-owned small businesses. Read more about the flavors here and order online here.
To read the original article, visit: https://original.newsbreak.com/@emily-scarvie-1589640/2913716001344-maya-s-cookies-launches-2023-collection-honoring-contributions-of-black-women-and-more-black-history-month-stories