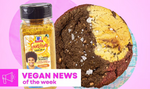 From cookies made in honor of Patti Labelle to a mega container of Tabitha Brown's popular Sunshine Seasoning, we're serving up the best in vegan food news of the week. 
FEBRUARY 3, 2023
---
1. Maya's Cookies Black History Month collection
With Black History Month underway, we're looking to San Diego's favorite Black-owned vegan bakery Maya's Cookies for some timely treats. Here, owner Maya Madsen created three limited-edition cookies to commemorate some of history's greatest Black Americans.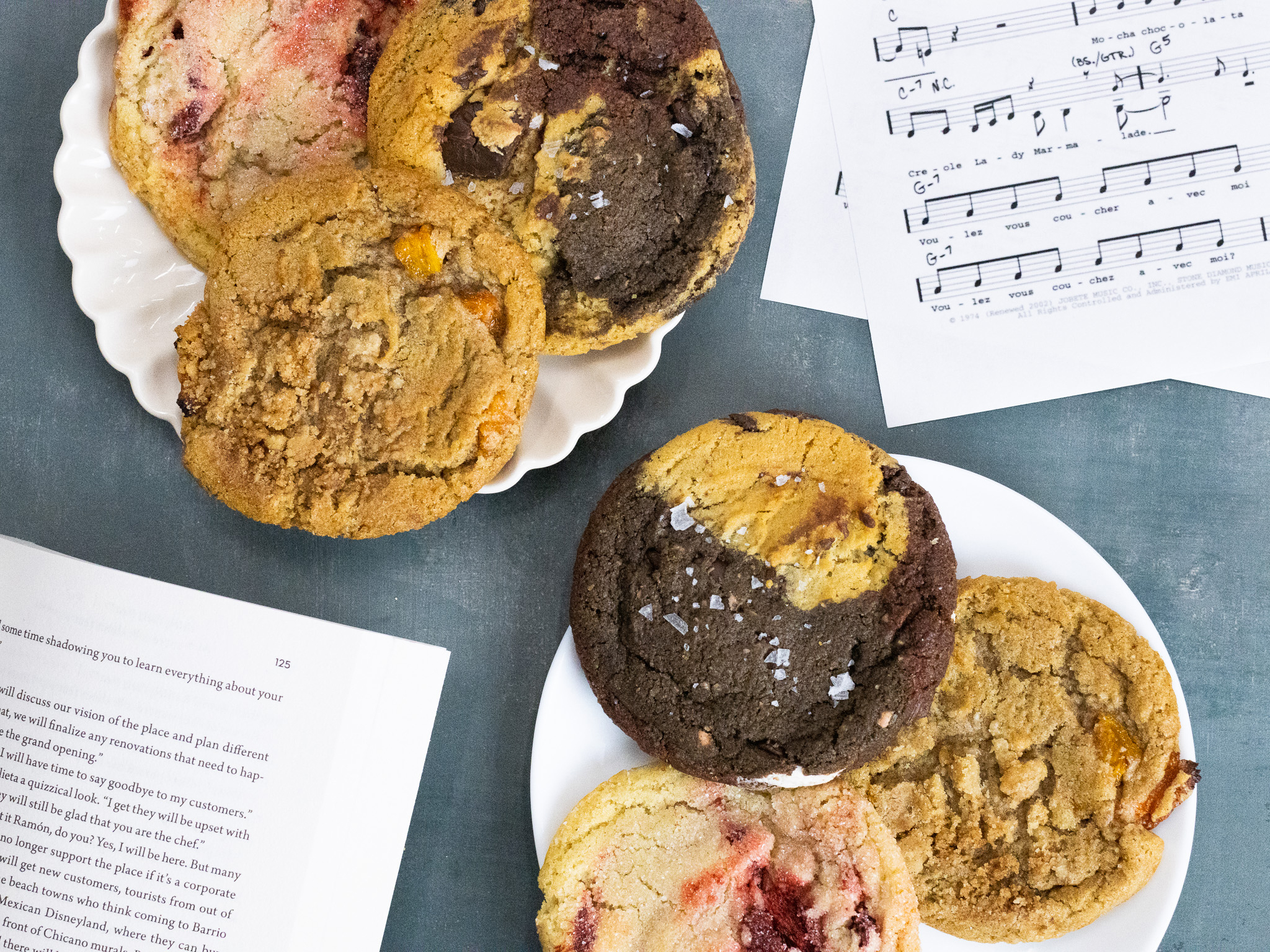 Maya's Cookies
"This year's collection is an ode to the arts and my way of honoring the contributions of countless Black women breaking barriers in the literary arts, world of dance, music industry and beyond," Madsen said in a statement. 
First up is the Chart Topper, a lucious cookie dedicated to the one-and-only Patti LaBelle whose musical talent has been delighting fans for generations. Inspired by LaBelle's famous cobblers and pies, the Chart Topper features Smoked Peach Jam (made by Black-owned Trade Street Jam co.), real peach pieces, and a cinnamon brown sugar crumble.
The Prodigy pays tribute to ballerina Misty Copeland and the Black women—including her mentor Raven Wilkinson—who have made history in the world of ballet and dance arts. The cookie is bursting with champagne flavor, fresh strawberries and is sprinkled with a dazzle of sparkle sugar.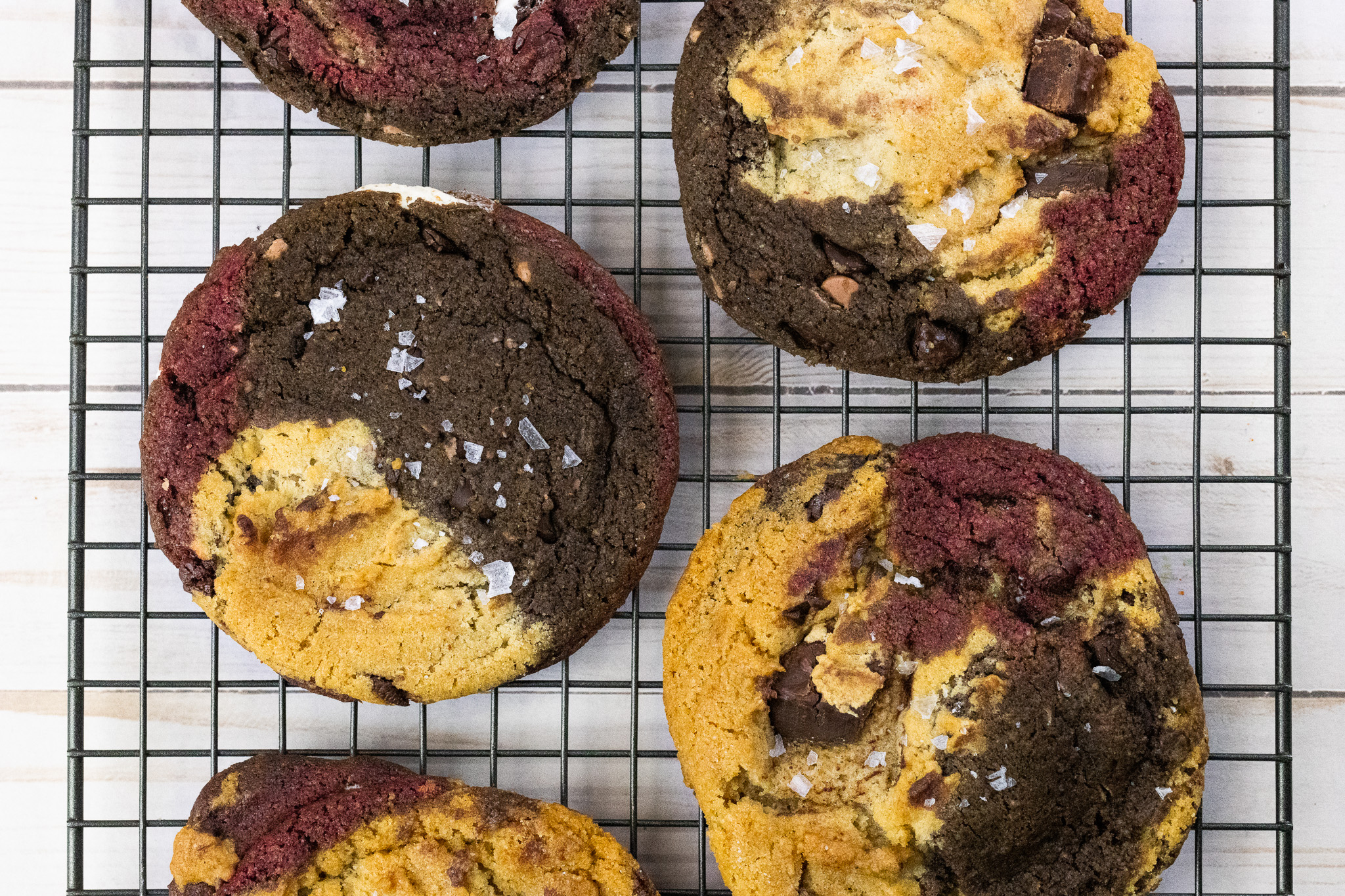 Finally, The Best Seller is a black-and-white cookie that serves as an interpretation of The Vanishing Half, a New York Times best-selling novel by Black author Britt Bennett that tells the tale of twin sisters who, while once inseparable, chose to live in two different worlds. 
Through her cookie, Madsen tells the complexity of this tale about identity with a combination of flavors: Red Velvet, Brown Sugar Chocolate Chunk, and Salted Caramel Fudge made with chocolate from Kanda Chocolates.
"Each cookie tells the stories of remarkable change makers and features ingredients from fellow Black-owned, woman-owned small businesses that I love," Madsen said. 
"From our friends at Trade Street Jam Co., making vegan, low-sugar jams with unexpected flavors to Kanda Chocolates, whose owner is providing jobs by sourcing straight from Ghana, the collection is a celebration of Black, female excellence—past and present," she said. 
2. Coconut date shakes at Alfred
Popular Los Angeles-based chain Alfred Coffee just added another vegan milk, coconut water company VitaCoco's new Barista MLK to its vast offerings. The new coconut milk was developed by baristas as an alternative to other vegan milks on the market and is made with a blend of coconut water and coconut cream. 
"At Alfred, we are always searching for ways to level-up our beverage offerings," Josh Zad, founder & CEO of Alfred, said in a statement. "We pride ourselves on listening to our customers and for years they have asked  for coconut milk across our cafes, but it wasn't until Vita Coco's game-changing new Barista MLK that we felt confident enough in officially adding coconut milk to our menu."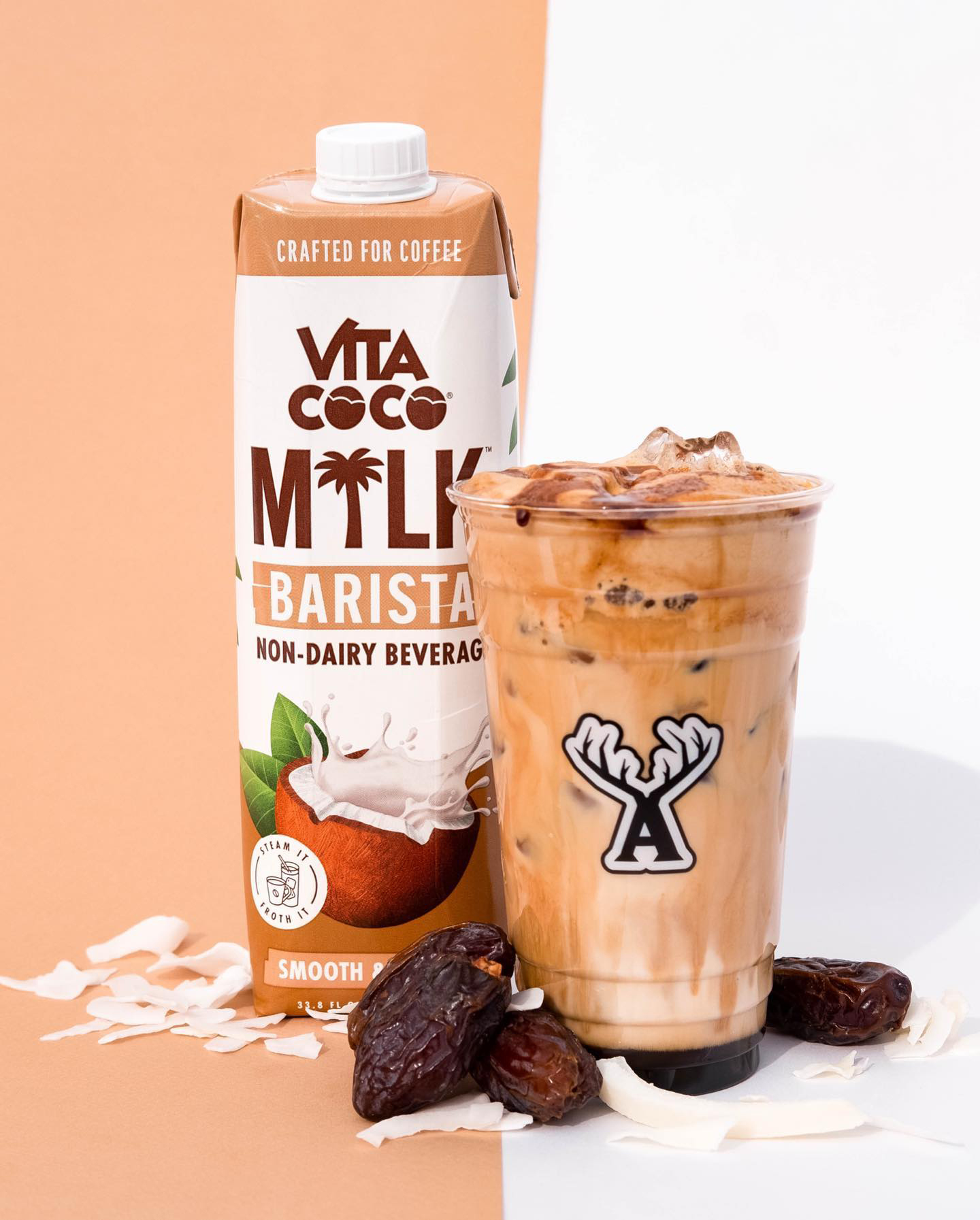 Alfred Coffee
Alfred is featuring its new menu addition in  limited-time Coconut Date Shake Latte which is also made with pure coconut cream, rich organic date syrup and is topped with a double-shot of espresso.
"It tastes amazing, foams perfectly, and has the blessing of our baristas, and we can't wait for our customers to try it in their go-to Alfred drinks," Zad said about the chain's new coconut milk. 
The new Coconut Date Shake Latte is available at Alfred locations in Los Angeles (excluding LAX), San Francisco, and Austin until March 12.
3. Vegan bacon comes to Veggie Grill
Veggie Grill is a vegan beacon of hope whenever a craving for classic fast-food hits, shining its light from 35 locations nationwide. And the vegan chain just gave us another reason to stop by with its addition of Hooray Foods' plant-based bacon.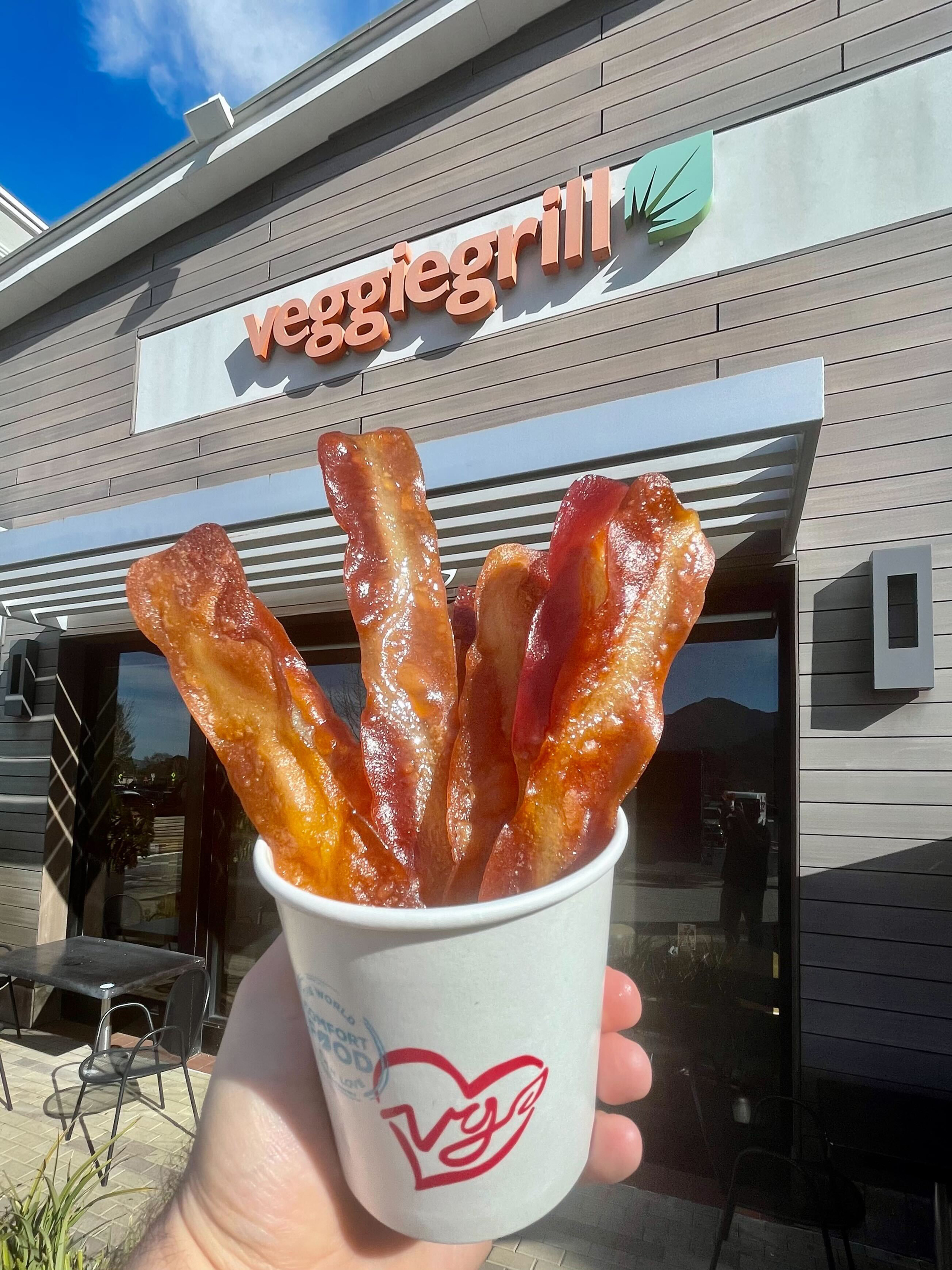 Hooray Foods
"We are delighted to partner with Hooray Foods and offer their amazing plant-based bacon to our customers in their favorite dishes," Christine Velasquez, Director of Restaurant Supply Chain at Veggie Grill, said in a statement. "It has a delicious savory flavor; crispy and chewy texture; and it truly elevates several of our favorite menu items."
Hooray's vegan bacon is featured on Veggie Grill's BLT Avocado Croissant, which is made with romaine lettuce, sliced tomatoes, Dijonnaise, and mashed avocado and served on a flaky croissant roll.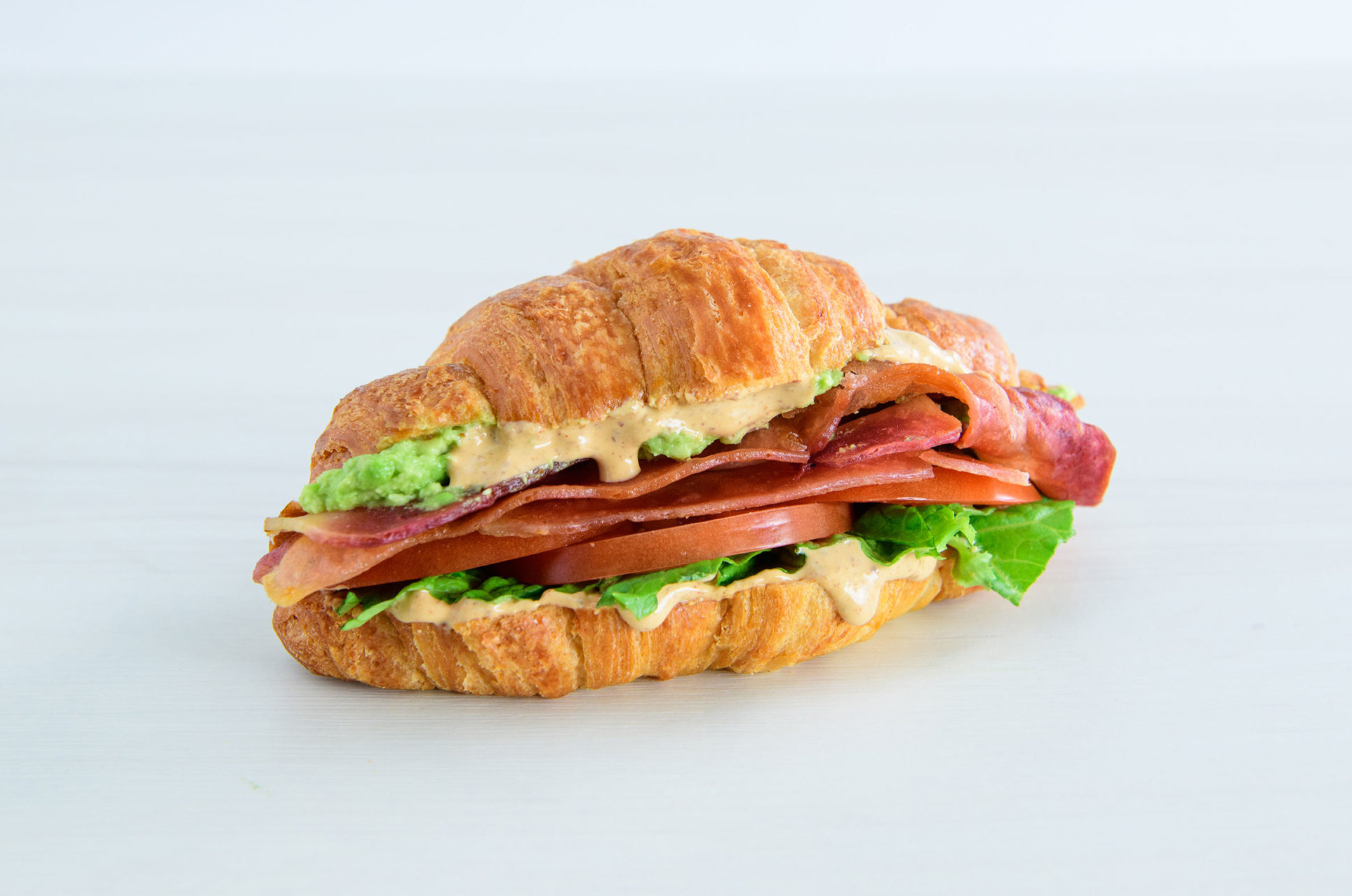 Hooray Foods
"It's a huge win for us to be able to bring Hooray bacon to a family of restaurants that share our commitment to offering delicious and sustainable plant-based options," Claire Klein, Hooray Foods Head of Sales, said in a statement.
"We're honored to further the mission of Veggie Grill of providing delicious food without animal cruelty or negative environmental impact," Klein said. 
The new vegan bacon can also be ordered in other Veggie Grill menu items (we're thinking vegan bacon cheeseburgers are in our future). 
4. Oatly's new climate labels
People choose to consume vegan dairy products for a variety of reasons. For those motivated by environmental concerns, Oatly is making it easier to quantify the climate impact of its products, starting with its reformulated Oatgurt line. The new line—which is made with blended fruit and includes a new Vanilla flavor—is the first consumer packaged goods company to display a climate impact label. 
"The products we make at Oatly aim to make it easy for people to make the switch to non-dairy alternatives, and great taste is one of the most essential components of driving that conversion," Leah Hoxie, Senior Vice President of Innovation at Oatly North America, said in a statement. "This line of newly reformulated Oatgurts delivers on just that and more—deliciousness, great texture, and a variety of tasty flavors that people crave."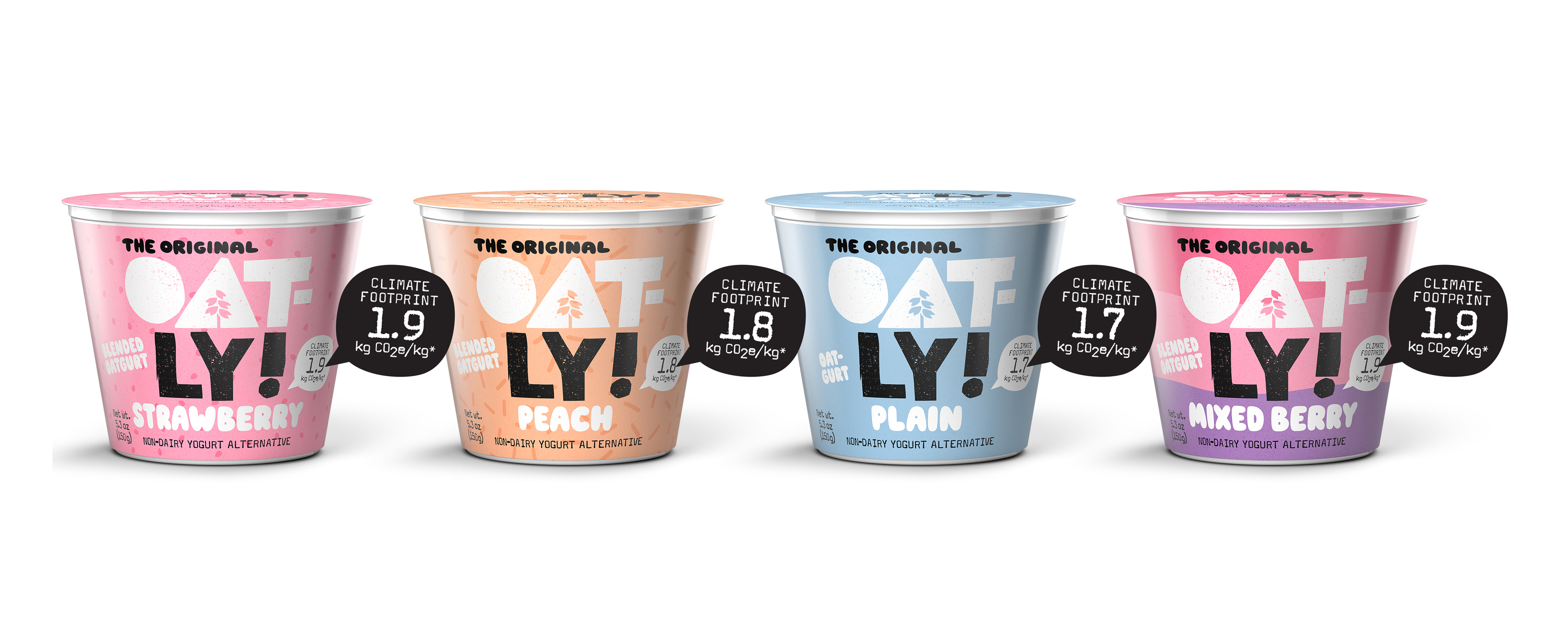 Oatly
So how much climate impact does a tub of Oatgurt have? The label states that each vegan yogurt has an impact  of 1.7 to 1.9 kg CO2e/kg of packaged food product. This is a measurement from Oatly's life cycle analysis from grower to grocer. 
Currently, there is no standardization around how climate impact is displayed on labels. In fact, the label doesn't really make sense until other companies put climate impact labels on their products for comparison. After taking the first step with its Oatgurt line, Oatly is pushing for standardization in labeling and asking other companies to join so that eco-conscious consumers can make truly informed choices. 
"Transforming the food industry is necessary to meet the current climate challenge, and we believe providing consumers with information to understand the impact of their food choices is one way we as a company can contribute to that effort," Julie Kunen, Director of Sustainability at Oatly North America, said in a statement. "We're motivated every day at Oatly to deliver products that are good for both people and the planet."
"We hope this next step of transparently bringing climate information to the forefront inspires other companies to do the same and helps consumers begin to recognize and learn about these indicators as they shop for their households," Kunen said. 
Oatly has also calculated climate impact for 12 of its other products and has been using climate impact labels in Europe since 2021. 
5. Sunshine Seasoning in bulk
It seems that whatever Tabitha Brown touches turns to gold—and every single product she releases sells out immediately. That was the case with Brown's collaboration with spice company McCormick which resulted in the creation of Sunshine Seasoning. 
The vegan salt-free seasoning includes a blend of flavorful ingredients such as pineapple, mango, and of course a healthy dose of Brown's favorite: garlic powder. 
When McCormick first test-launched Sunshine Seasoning online in 2021, the spice blend sold out in just 39 minutes and immediately created a resale market on Ebay—where bids reached upwards of $120 for a two-pack of the spice blend.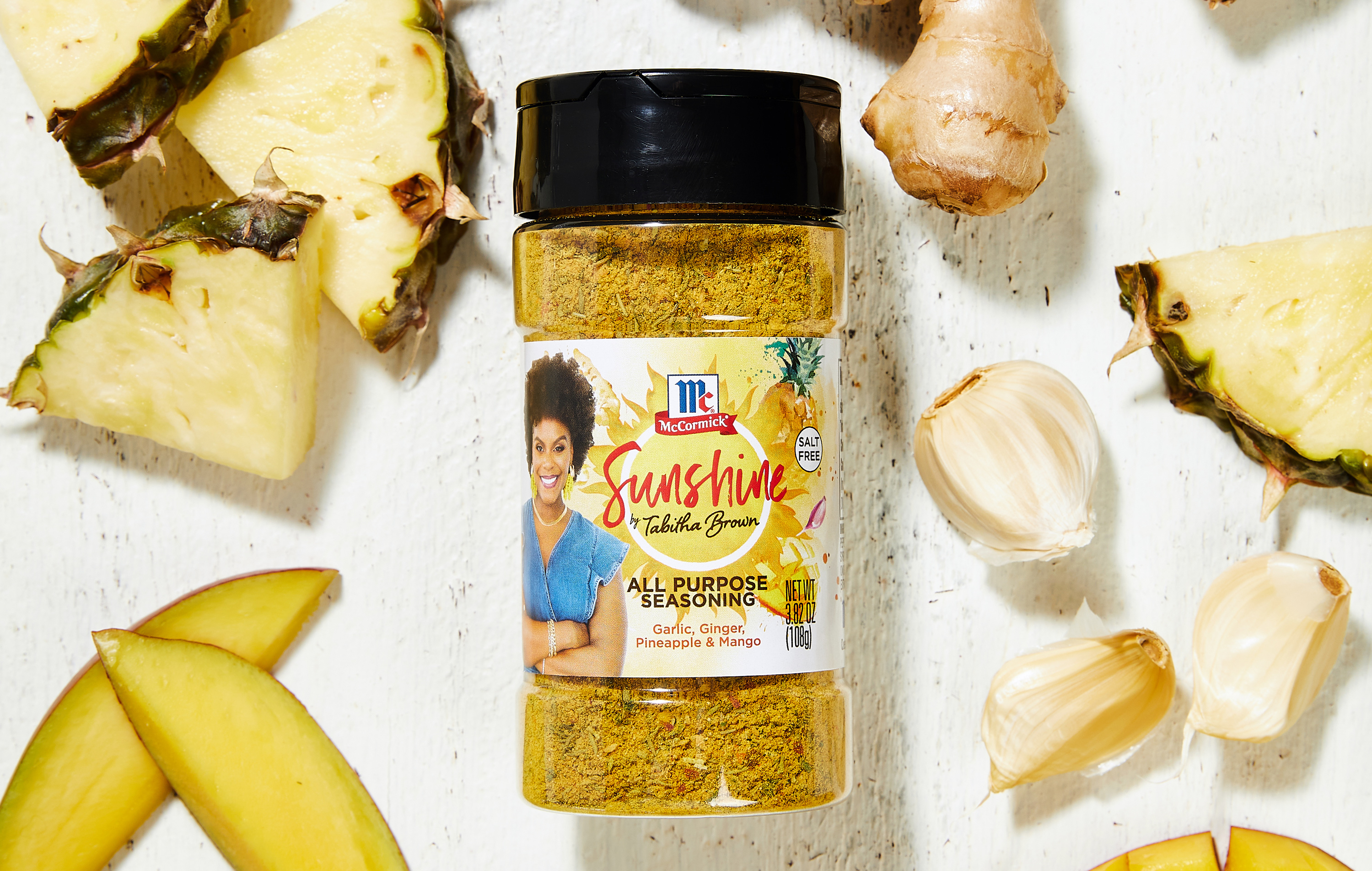 McCormick
Fast forward to 2023 and Sunshine Seasoning continues to be a best-seller for McCormick, which released it in larger quantities to satisfy demand. For those wanting even more of Brown's popular spice, Sam's Club is now offering the biggest containers of Sunshine Seasoning yet. 
The new 9.7-ounce shakers (which retail at $7.98 a pop) offer five ounces more Sunshine Seasoning than any other size—making it so that you can sprinkle it on as much vegan food as you want because that's your business.  
"The sun just got brighter and I'm so grateful that we can spread sunshine in a bigger way," Brown said in a statement sent to VegNews. 
The bulk size of Sunshine Seasoning is available at Sam's Club stores, online, or for curbside pickup or delivery. 
To view the original article, visit: https://vegnews.com/2023/2/vegan-food-news-of-the-week-february-3