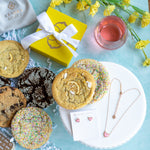 Vegan Mother's Day Gift Guide 2021
Looking for the perfect gift for Mom this Mother's Day? We've got you! Whether she's a fitness guru or has a big vegan sweet tooth, she's sure to be impressed with a selection from our annual Mother's Day gift guide. From cozy joggers to delectable chocolate chip cookies, this list has just what you need for that special parental someone in your life. Here are 11 vegan and vegan-friendly gift ideas for Mother's Day!
Women's Ultra-Soft Bamboo Jogger Pant
Make mom feel luxurious in the women's ultra-soft bamboo jogger pants from Cozy Earth. These feature brushed bamboo-based fabric for a cozy-chic look and are breathable enough to wear both inside the home or while she's out running errands.
Use promo code VEGOUT25 for 25% off your order!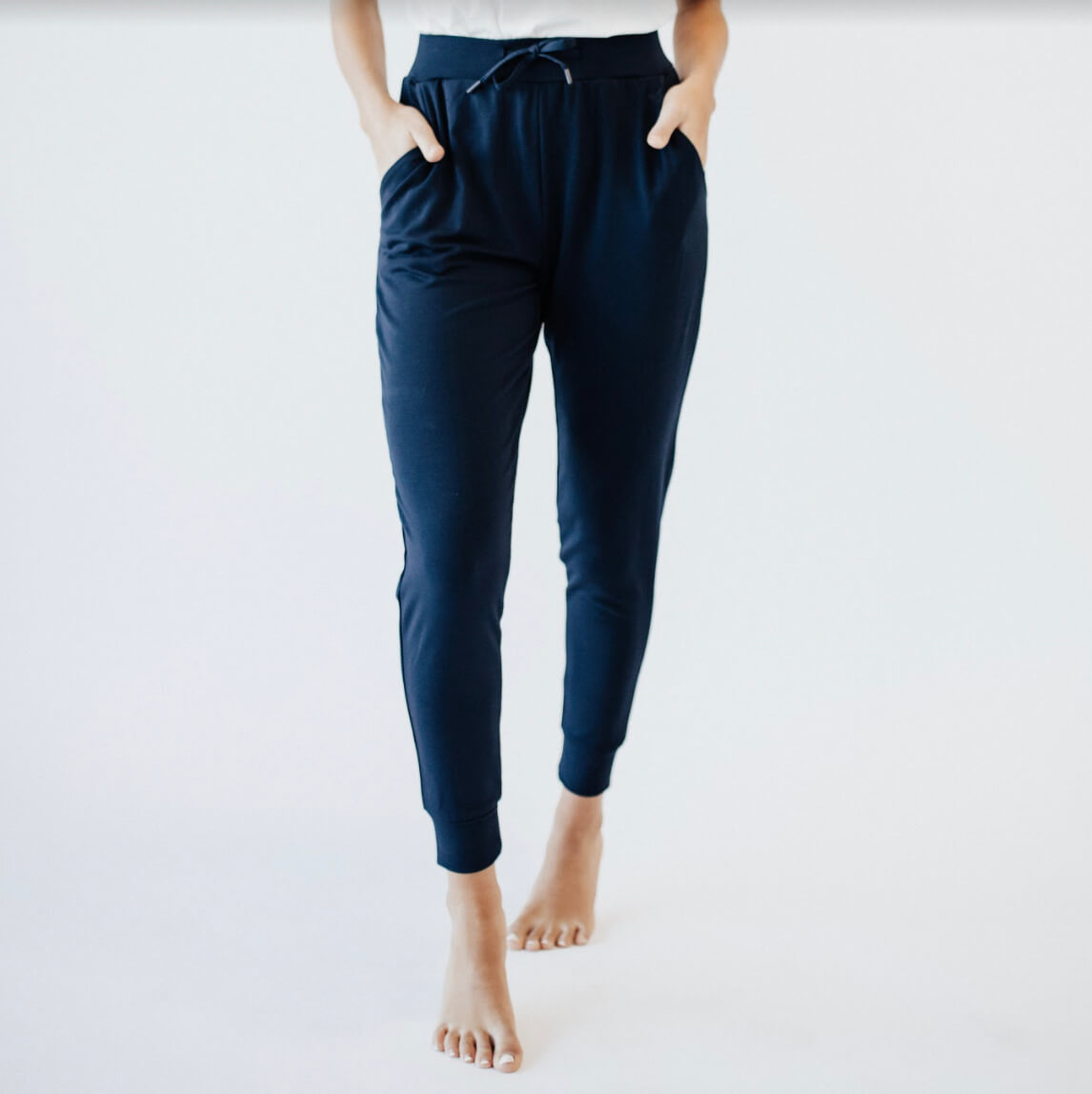 Easter Egg Boxing Gloves
Sanabul's Easter Egg Women's Boxing Gloves feature vibrant pastel colors and come in coral, ice blue, and lavender. These vegan-friendly gloves are designed specifically with women in mind as they are made with a narrow shape, as well as premium lining and padding—perfect for the fit mom in your life!
Monthly Subscription
Give the gift of wellness this Mother's Day with a monthly subscription to Athletic Greens. The subscription includes a 30-day supply of Athletic Greens Ultimate Daily supplement, a shaker bottle, and a container for storage purposes. One serving of Athletic Greens provides a daily dose of Vitamin C, zinc, and mushrooms for immune support and is packed with 75 highly absorbable ingredients, including superfoods, adaptogens, and antioxidants so mom can look and feel her best.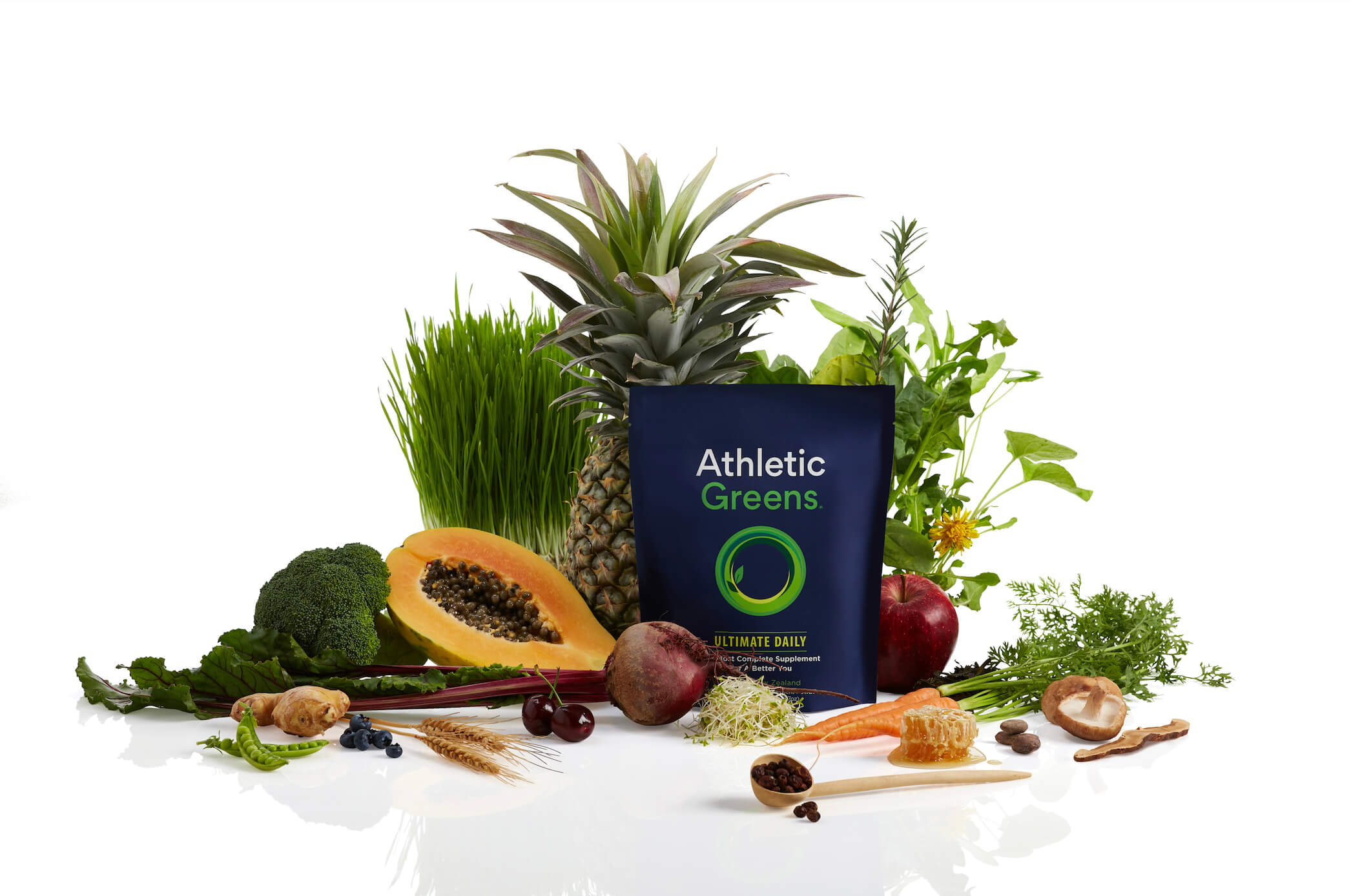 Blood Sugar Bundle
Sugarbreak offers a healthy, vegan-friendly way for mom to cut back on sweets as the Blood Sugar Bundle features an all-natural herbal-based solution to help reduce and manage sugar consumption. A one-time purchase of the bundle includes Resist strips in a minty fresh flavor, Stabilize capsules that help reduce post-meal blood sugar spikes, and Reduce capsules that can be taken daily to block the absorption of sugars throughout the day.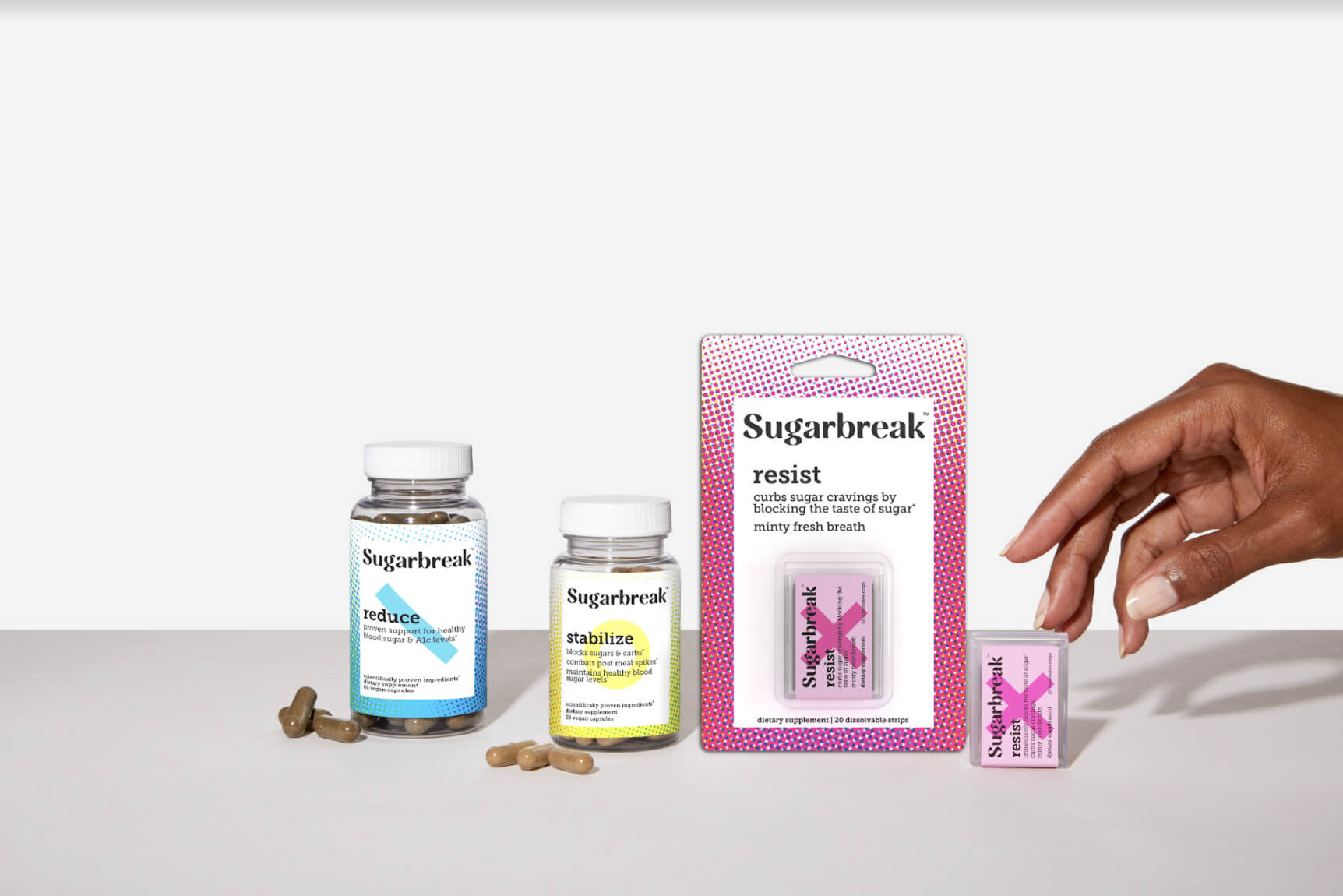 Mother's Day Collection
Treat mom to a tasty snack with Tubby's Taste Mother's Day Collection, which includes unique cookie varieties like The Speakeasy (oatmeal and rum raisin), Taste Of Paradise (coconut, oatmeal, and cinnamon), and Caribbean Punch (grapefruit, pineapple, hibiscus, and lemon). The box can be ordered in a 6- or 12-pack, and there is also an option to purchase a monthly cookie subscription.
Use code VEGOUT20 to receive 20% off of the Tubby's Taste Mother's Day collection which includes a Mother's Day Cookie Box or a Mother's Day Monthly Cookie Subscription—or both!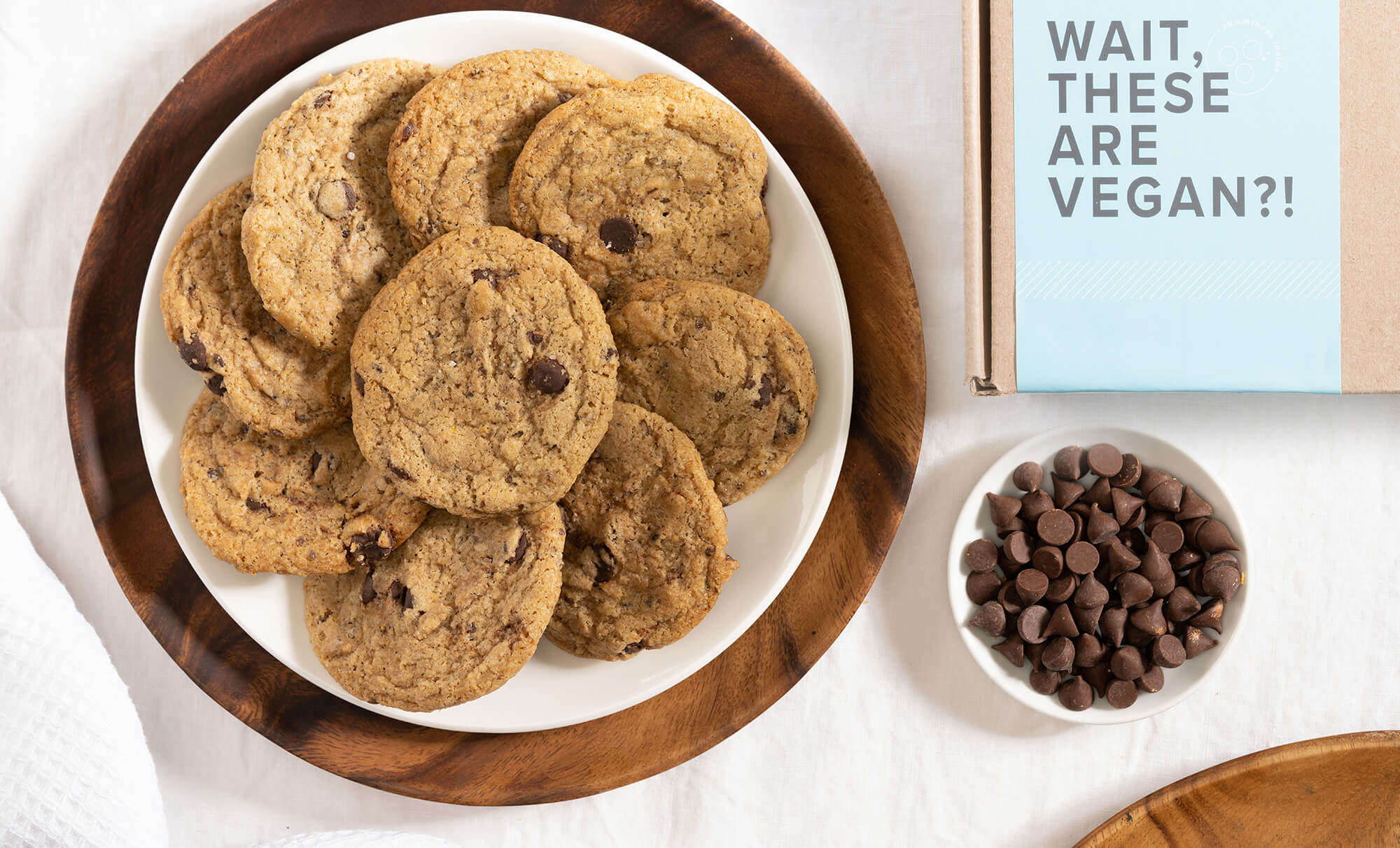 Gift Basket or Gift Card
PlantX is a plant-based community and all-in-one e-commerce platform—kind of like Amazon, but vegan—that offers more than 10,000 plant-based products. It's a one-stop shop for all of Mom's vegan pantry essentials, beauty products, gifts, recipes, restaurants, and even plants. Surprise her with a PlantX gift card, or choose from the online shop's gift selection.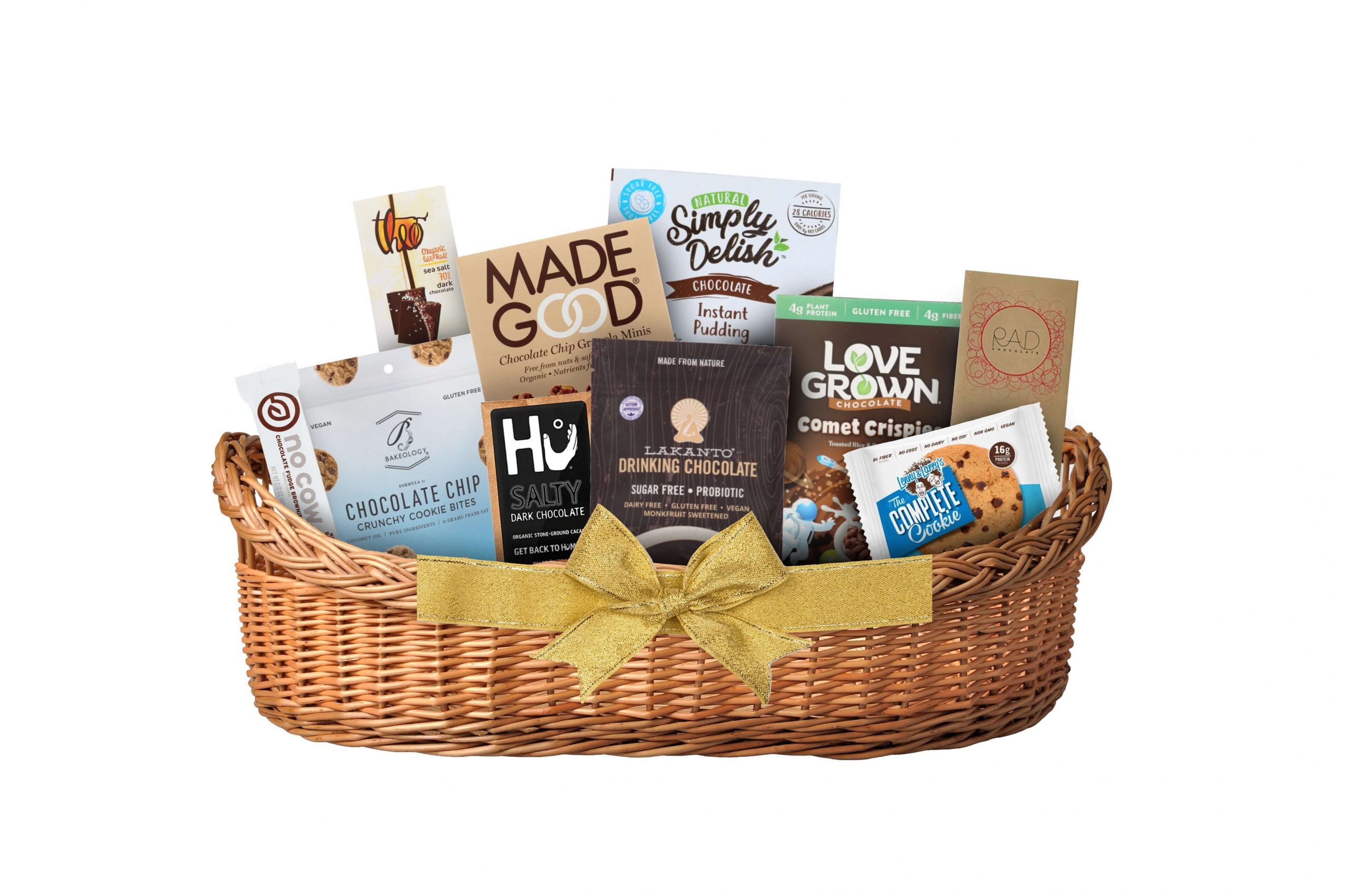 Mary Lee's Lemon Cake
Celebrate Mom with Mary Lee's Lemon Cake from Southern Roots Bakery. This lemon bundt cake is packed with fresh, tangy lemon flavor and is topped with icing for a sweet touch. It's the perfect complement to your Mother's Day meal!
Use promo code VEGOUT15 for 15% off your order!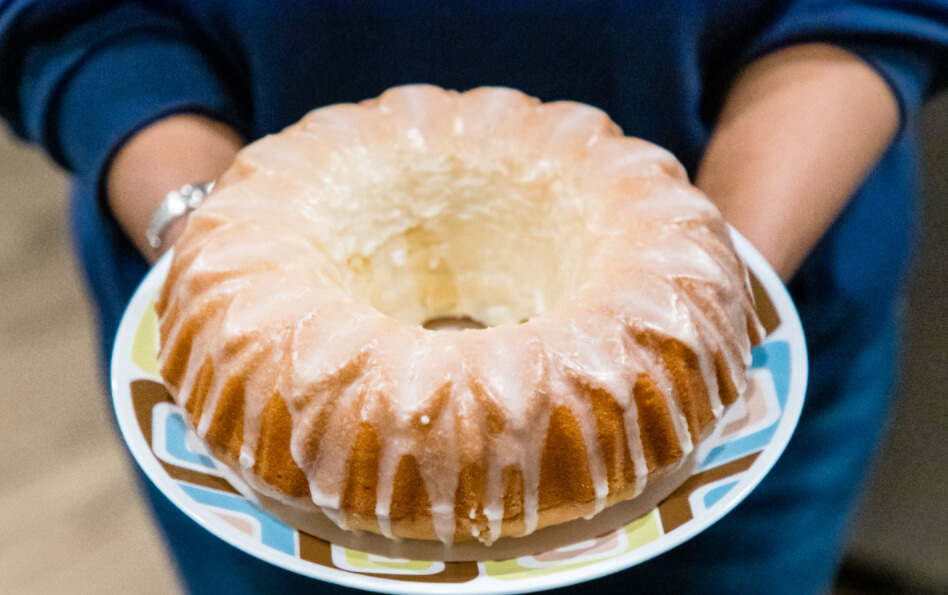 Limited Edition "LOVE" Blend
Say cheers to your fabulous mom as you enjoy a can of Pulp Culture hard-pressed juice together. Every blend of Pulp Culture contains only the ingredients you see on the front label of the can, so you know exactly what you're sipping! Each flavor is also packed with live probiotic cultures as well as vitamins and nutrients naturally found in plants. The limited-edition "LOVE" blend is made with pineapple, pomegranate, maca, damiana, and cordyceps, and pairs well with spending time with your loved ones—Mom included!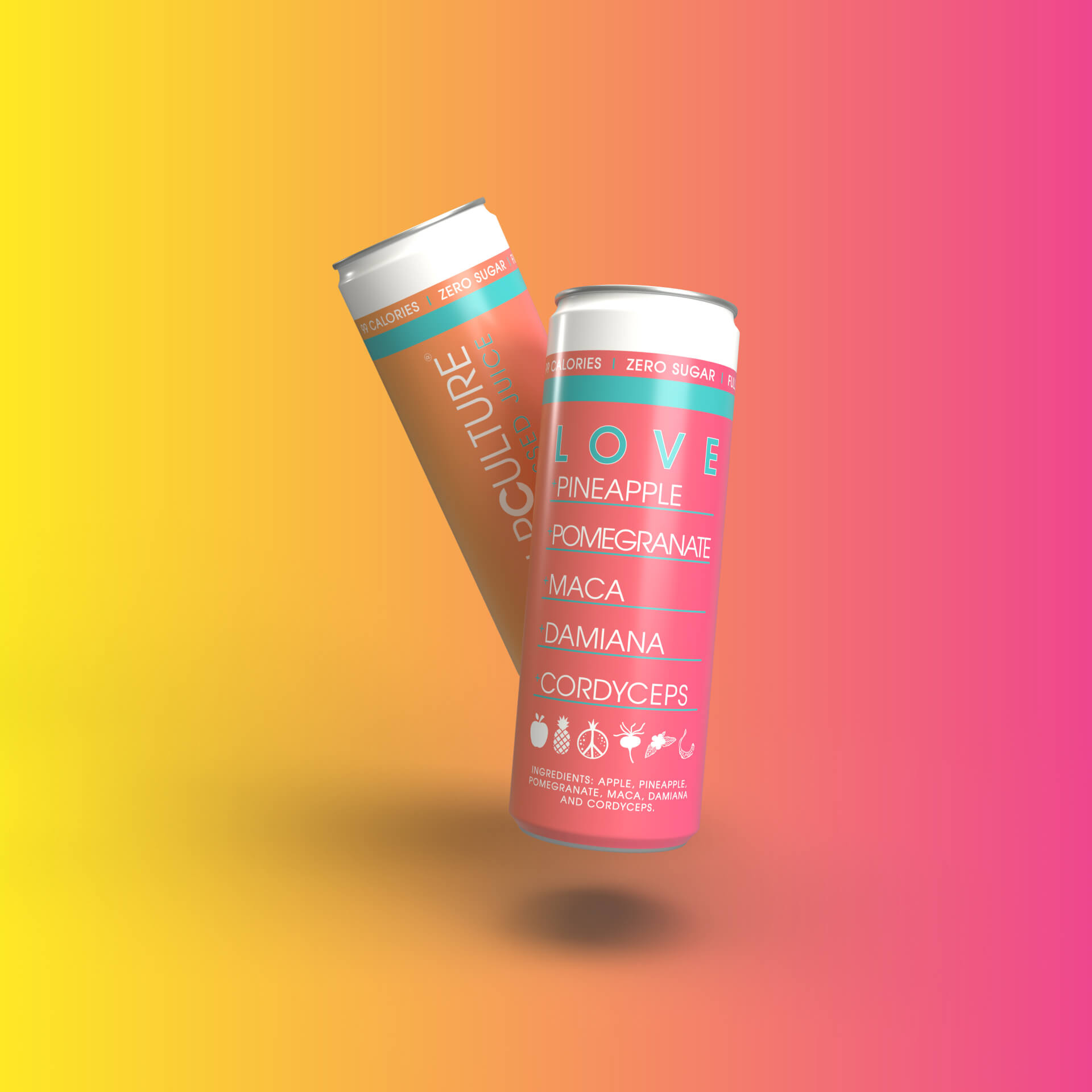 Mother's Day Collection
This Mother's Day, Maya's cookies and fashion designer Kendra Scott are teaming up to "make Mother's Day golden" with a special Mother's Day Collection Premium Tin. The package includes Maya's cookies (2 classic chocolate chip cookies, 2 spring sprinkle cookies, 2 chocolate chunk with pearls cookies, and 2 lemon meringue cookies). Those who purchase the Mother's Day Collection will also have a chance to be one of five winners to receive a heart necklace and earrings from the Kendra Scott Ari collection by finding a golden ticket inside the tin.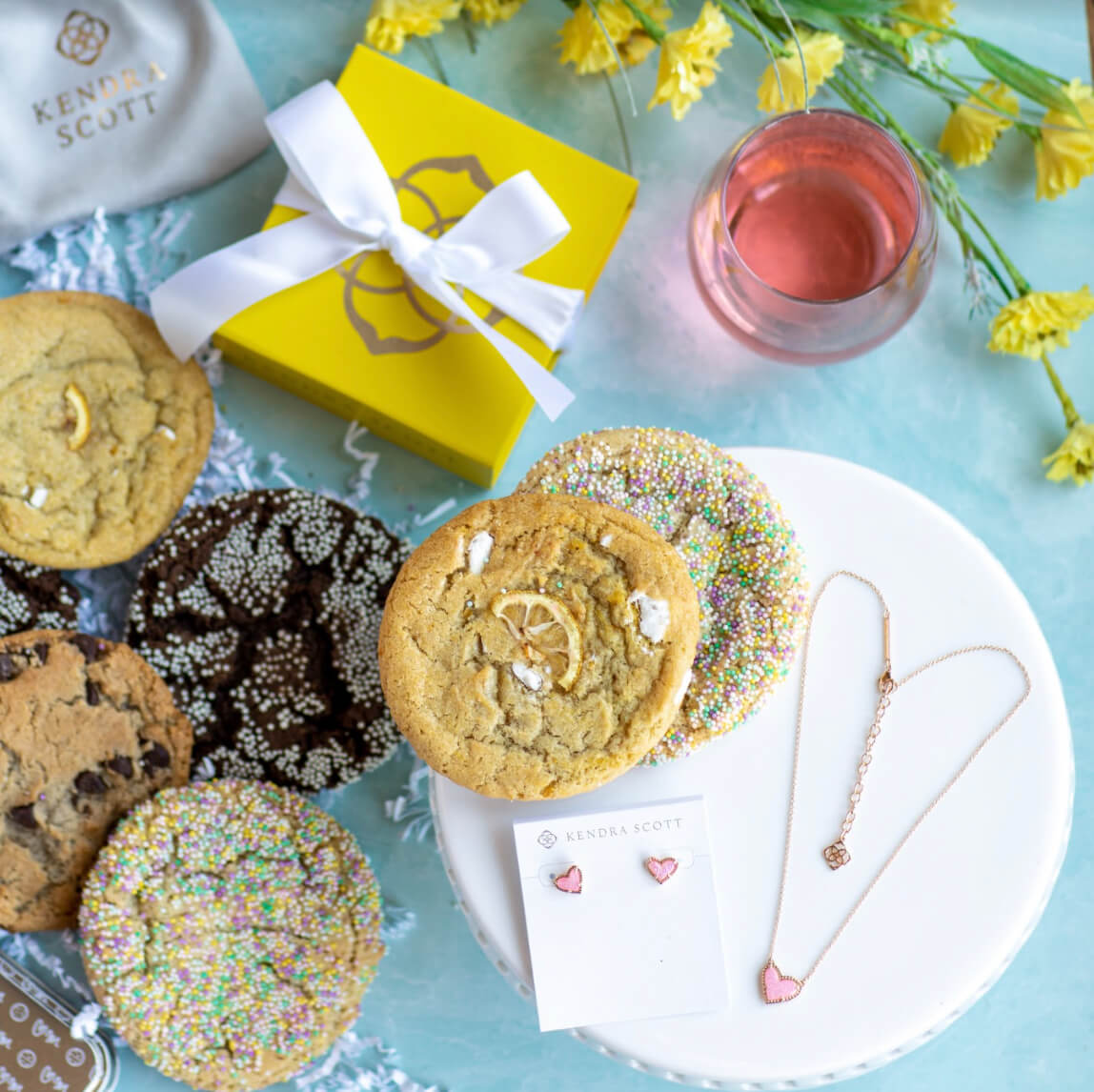 Midnight Luna Moth Forest Fiber Bells
Purusha People designs hand-dyed and silkscreened yoga garments in small batches, so Mom can look and feel her best while she travels through her flow. The Midnight Luna Moth Forest Fiber Bells are made with Black Forest fiber fabric and are adorned with a luna moth that any yogi mom is sure to love.
Use promo code TOXICFREE15 for 15% off your first bottoms order!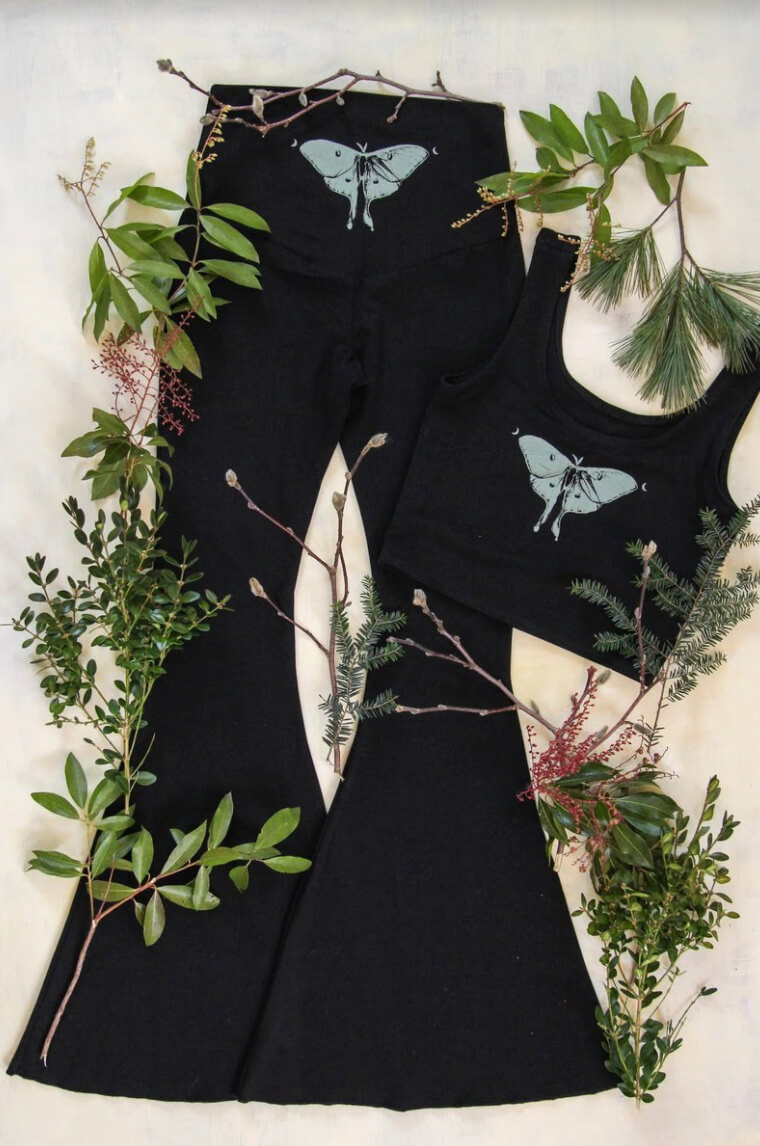 Modibodi Vegan Bikini in Heavy-Overnight
Have mom looking stylish all summer long with Modibodi's Vegan Bikini in Heavy-Overnight. Modibodi is an inclusive and ultra-sustainable Australian collection of period-proof underwear, swimwear, and activewear that uses eco-conscious materials. The vegan bikini is the perfect option to keep mom happy and dry at the beach, all day and night. Choose from colors like sunkissed, turquoise, and black, each of which retails for $28.50 in the Heavy-Overnight absorbency level (which absorbs 3-4 tampons' worth of liquid) and $26 for the Light-Moderate absorbency level (which absorbs 2 tampons' worth of liquid).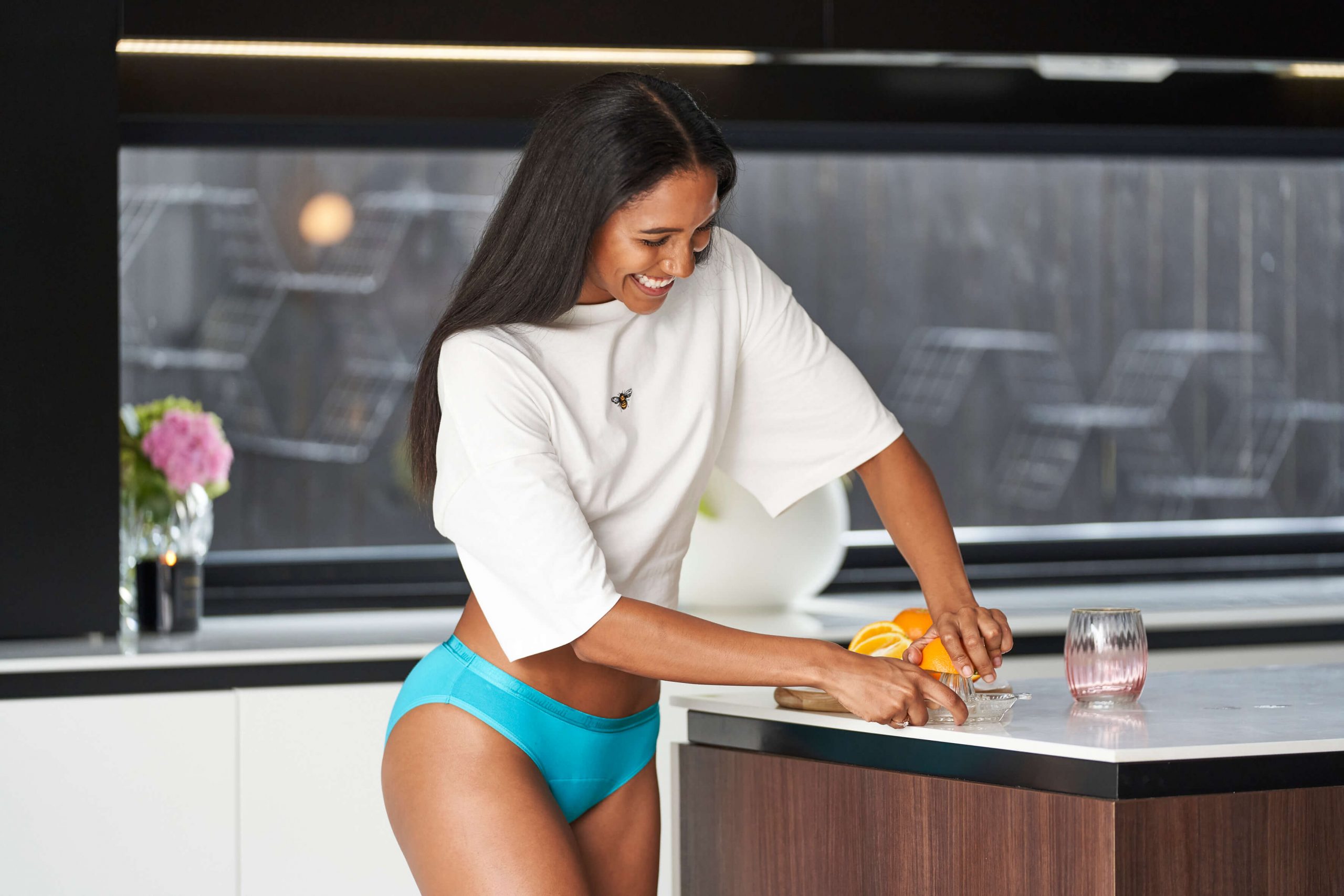 3-Pack of Wine
Ideal for the mom who loves a good glass of wine after a long day on her feet, The Starter 3-Pack is priced at $60 and includes a bottle of syrah (red), white blend (white), and Malvasia Bianca (orange). Each of the wines contains zero added sugars, giving them a lighter-bodied and more fruit-forward taste.
Kayla Pasko
@kaylapasko
Kayla, a Midwest girl living in NYC, is a writer with a background in media sales. When she's not scoping out trendy vegan spots, she's usually taking a yoga class, shopping at Trader Joe's, or catching a Packers game.
 

Articles by Kayla