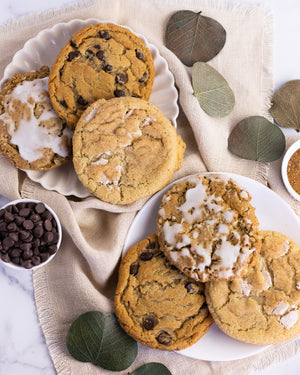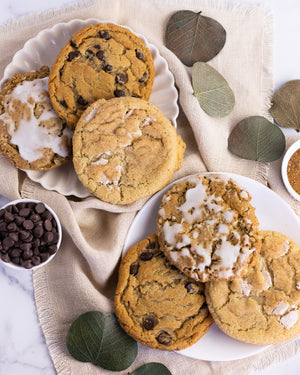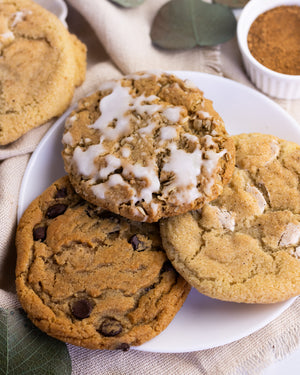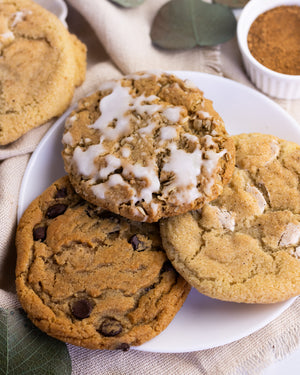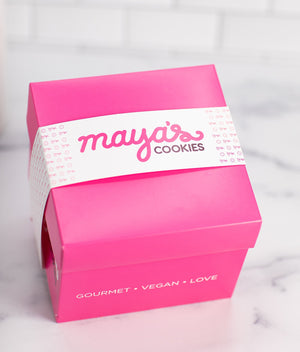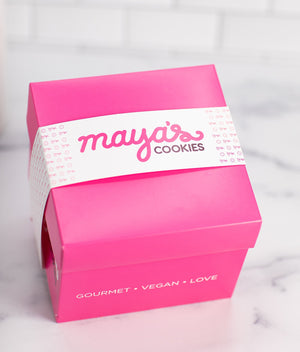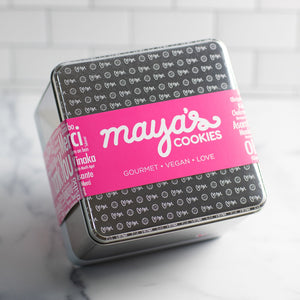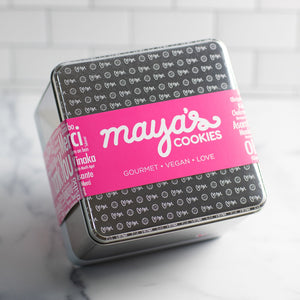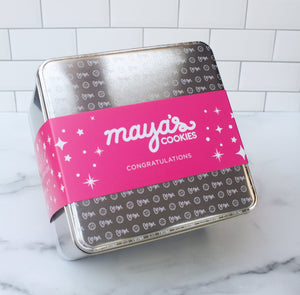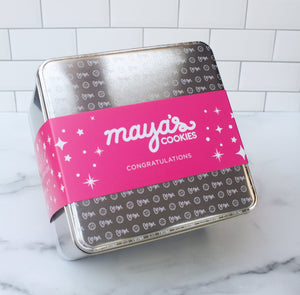 On Sale
The Fall Collection
The Pumpkin Spice Chocolate Chip is everything you love about our classic Chocolate Chip Cookie— crispy on the outside and chewy in the middle, but with a spiced twist. This cookie's semi-sweet chocolate chips amplify the smooth and nutty flavor of pumpkin spice: the perfect way to enjoy fall.

The
 

Chai Snickerdoodle
- The warmth and complex spice of this cookie is destined to make it the star of fall! Starting with the classic notes of vanilla and cinnamon in a traditional snickerdoodle, but then taken to a new flavor level with the richness of chai spice and punctuated with the delicate sweetness of white chocolate. 
*NEW* Iced Oatmeal 
- 
 Indulge in this timeless treat with the perfect blend of nostalgia and fall goodness. This brand-new flavor includes a spiced oatmeal base with notes of nutmeg and cinnamon and topped with icing - adding a touch of sweetness to each bite.
Collection contains 6 cookies total, 2 of each flavor.