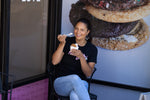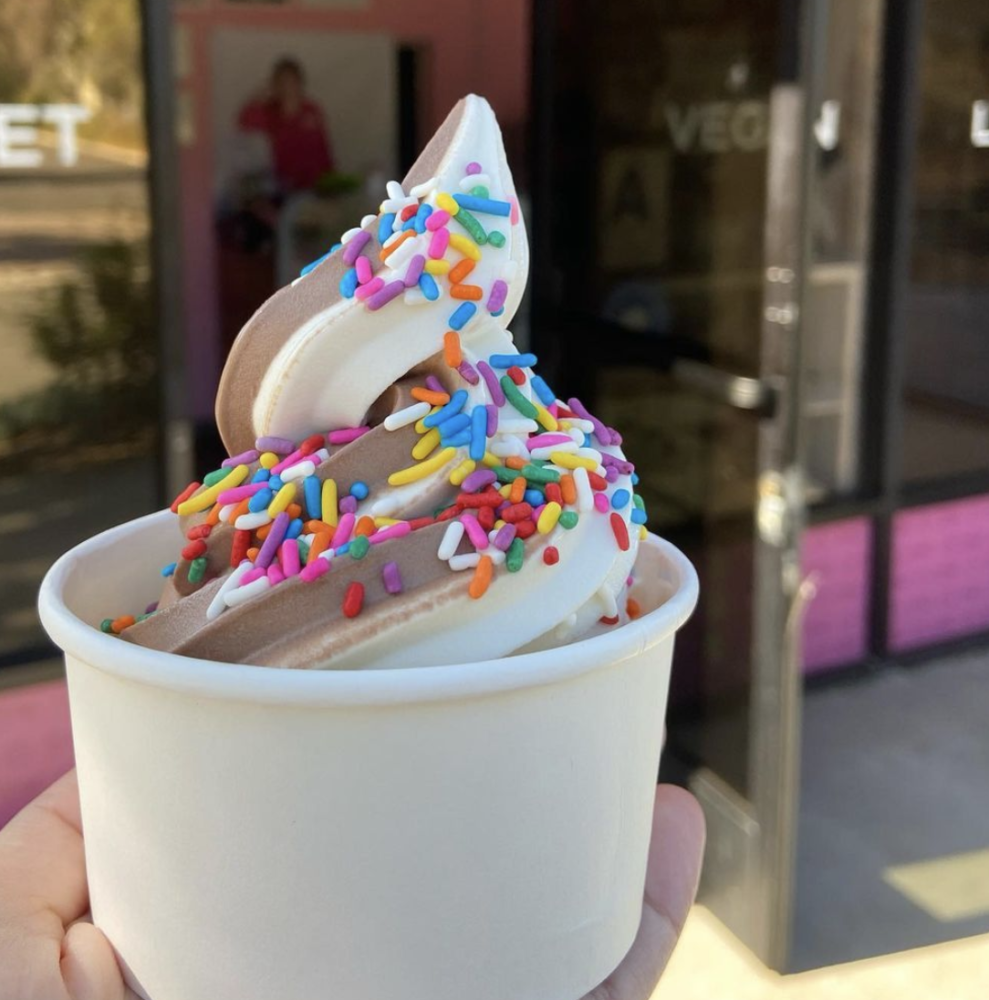 By: Shriya Swaminathan
New month, new collaboration, more delicious plant-based treats! Maya's Cookies in San Diego is having a powerhouse of a year. From opening their first-ever storefront amidst the pandemic, to bringing a luscious dairy-free oat-based soft serve, the team is on a dedicated mission to deliver an upgraded dessert you didn't know you needed! 
Maya Madsen, Owner and Founder of Maya's Cookies is elated to be offering delicious oat-based soft serve with her famous cookies. "What better way to celebrate summer in San Diego, than with Oatly's soft serve and Maya's Cookies. We hope that you'll come to the storefront all summer long to cool off and enjoy our sweet treats," she says. 
Current soft serve flavors include vanilla, chocolate, and swirl (perfect for the indecisive). Customers also have the option to jazz up their creation with an array of toppings and cookie dunks– vegan or not, you will not be disappointed! 
Soft serve is available in-store starting May 1, 2020 for $6.50 plus additional charges for Maya's gourmet toppings.
Maya's Cookies' storefront is open Wednesday through Sunday from 10 a.m. to 3 p.m.. Located at 4760 Mission Gorge Place, Unit G, San Diego, CA 92120. 
Read the original article here