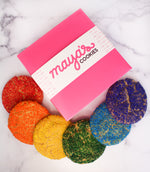 From cookie dough-stuffed rainbow cookies to cool cruelty-free TOMS, these vegan items celebrate PRIDE month loud and proud. 
JUNE 3, 2021
---
PRIDE is colorful. PRIDE is fun. PRIDE is a celebration—but it's more than just rainbows. While the items below focus on the literal sunshine and rainbows of PRIDE, we acknowledge that this month is about something far more important than promotional stuff. These products give back because there are still people who do not feel safe being who they are, and that's not okay. So here's to celebrating PRIDE—not just until LGBTQ+ individuals are universally accepted, but for years and years to come.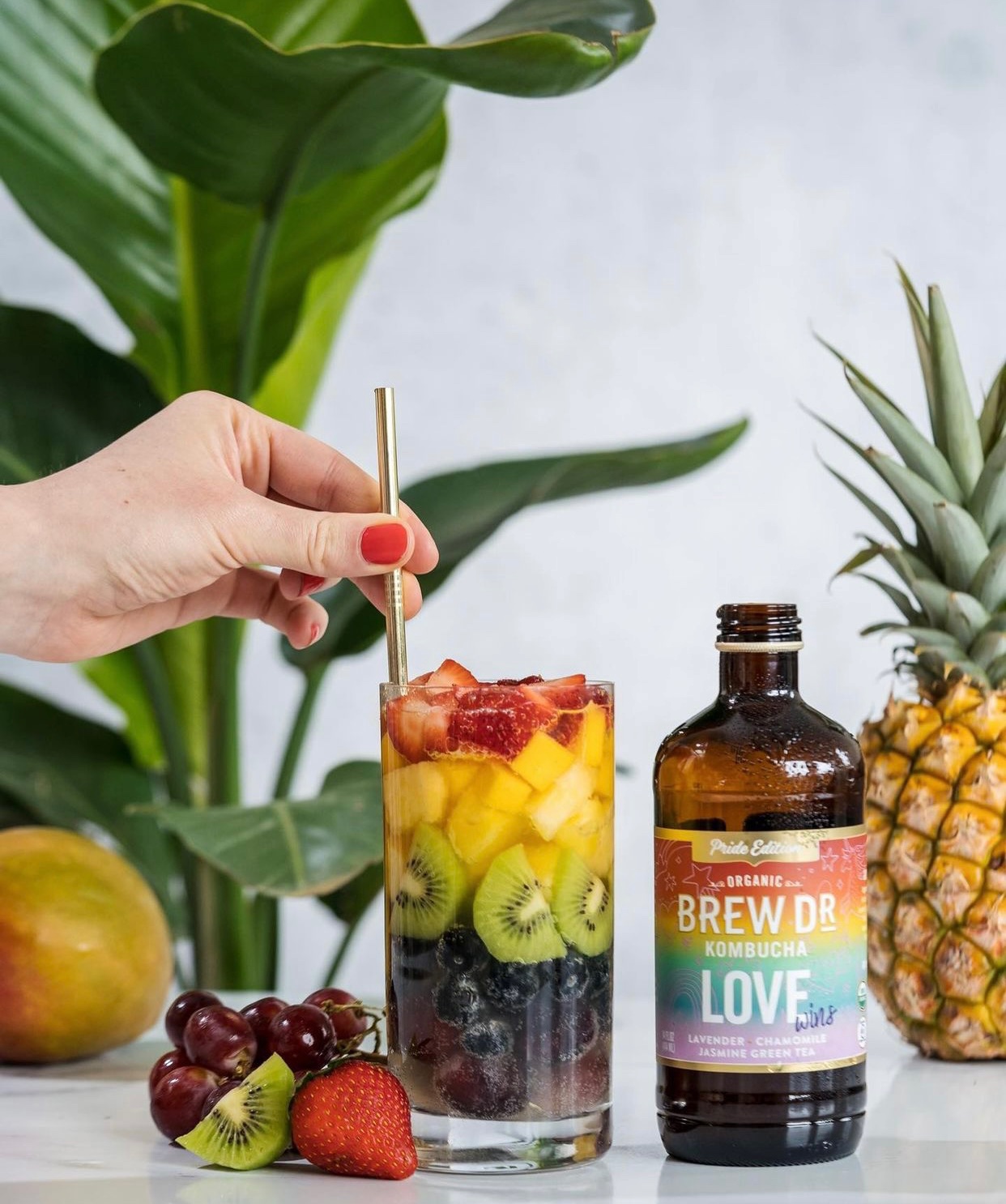 Brew Dr. Kombucha 
1. Brew Dr. Kombucha
For the third year in a row, Brew Dr. is donating to The Trevor Project. The rainbow-wrapped bottles can be found anywhere you typically purchase your Brew Dr. (see the store locator—from liquor stores to gas stations, they're everywhere). The specialized brew is the brand's iconic Love flavor reincarnated with flavors of lavender, chamomile, and jasmine green tea. 
Show your support.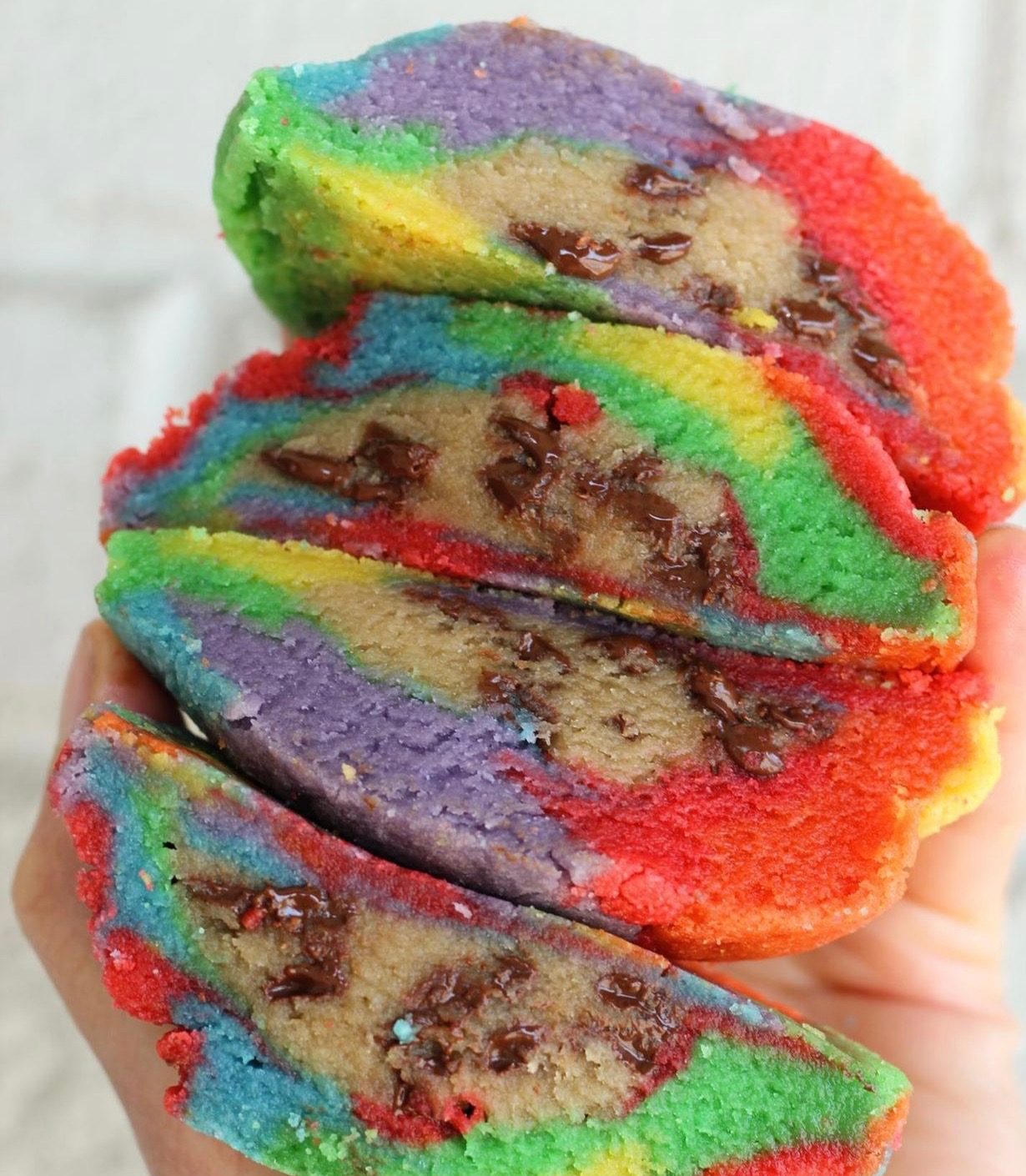 Root Nine Baking Co.
2. Root Nine Pride cookies
When you can't decide between a sugar cookie or chocolate chip cookie, this rainbow tie-dye cookie lets you have both. The PRIDE-themed treat features a soft and colorful sugar cookie exterior stuffed with gooey chocolate chip cookie dough. Not only does it look pretty, 5 percent of the proceeds will benefit the It Gets Better Project. Order a six-pack or add a few to a build-your-own box. 
Show your support.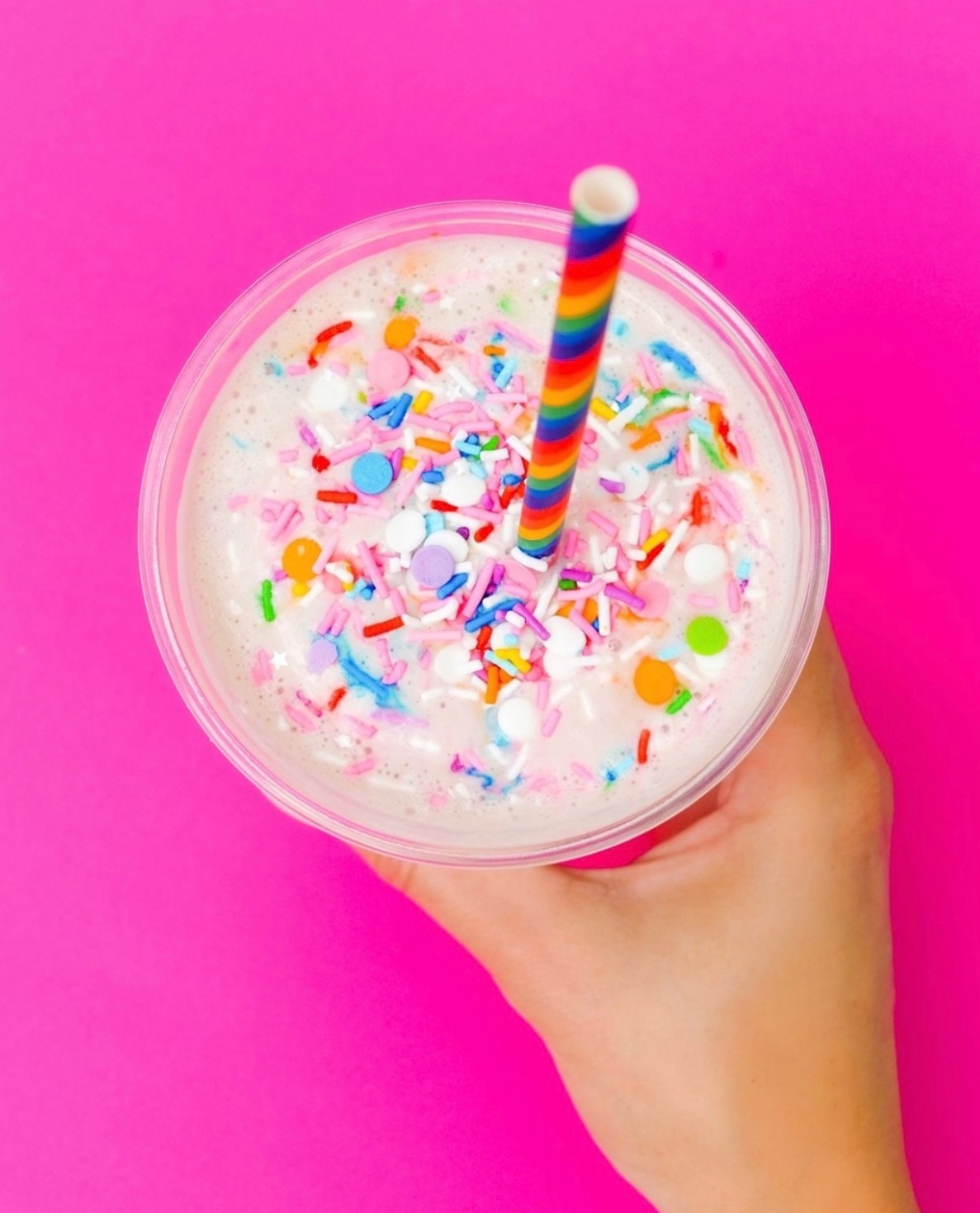 HipCityVeg
3. HipCityVeg milkshake
According to this Philly-based vegan eatery, you can never have enough sprinkles. The restaurant's new Love milkshake is doused with rainbow gummies and finished with a paper rainbow straw. Ten percent of the shake's proceeds will be donated to various LGBTQ+ organizations including the William Way Center, SMYAL, and Whitman-Walker. 
Show your support.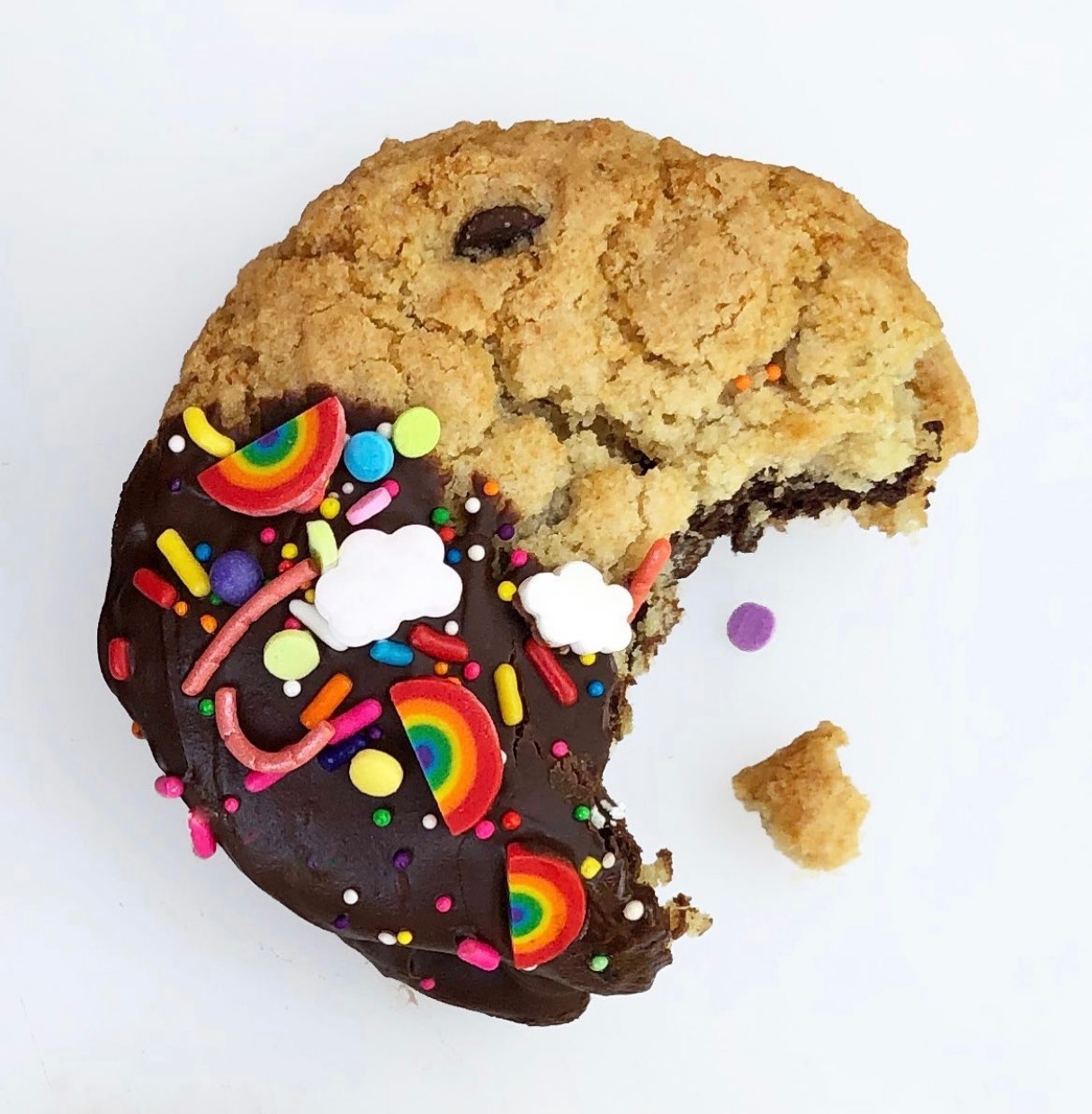 The Karma Baker
4. The Karma Baker cake and cookie sandwiches
This bakery is transforming cookies into donations. All proceeds from Karma Baker's fudge-filled chocolate chip sandwich cookies and vanilla rainbow cake will be donated to The Trevor project for the month of June. That's right—not 5 percent, not 10 percent, but 100 percent. If you're thinking of donating to an LGBTQ+ organization this month, might as well support small vegan business and get something sweet all in one powerful transaction. 
Show your support.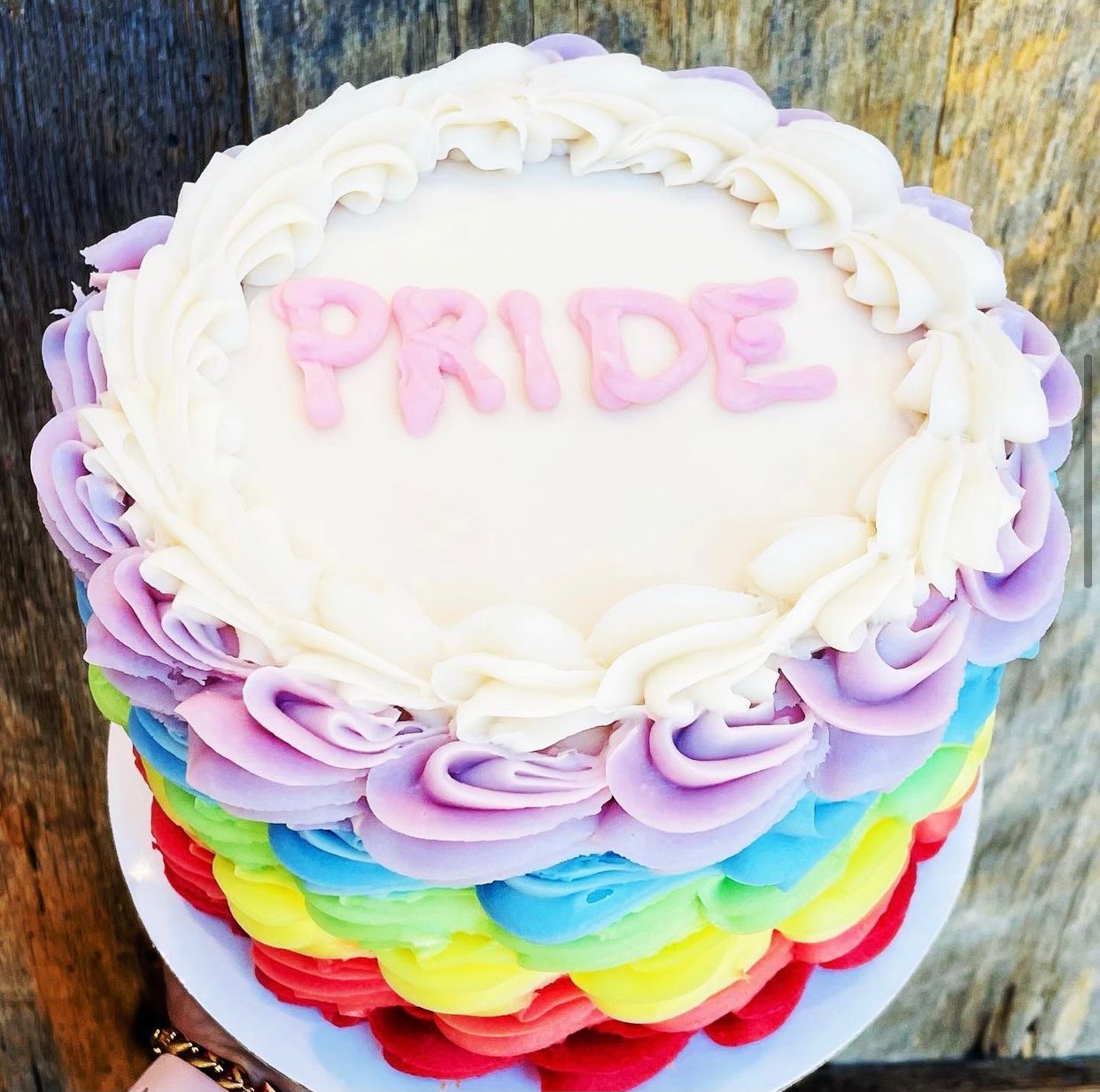 Erin McKenna's
5. Erin McKenna's Bakery cake and cupcakes
Nothing says "celebrate" like cake. Finish off your PRIDE party with a full-sized vegan cake or 12-pack of rainbow cupcakes from this allergen-friendly bakery. Locals in Orlando, New York City, and Los Angeles can order directly from the bakery; those who live outside these areas can have their cake delivered nationwide! 
Show your support.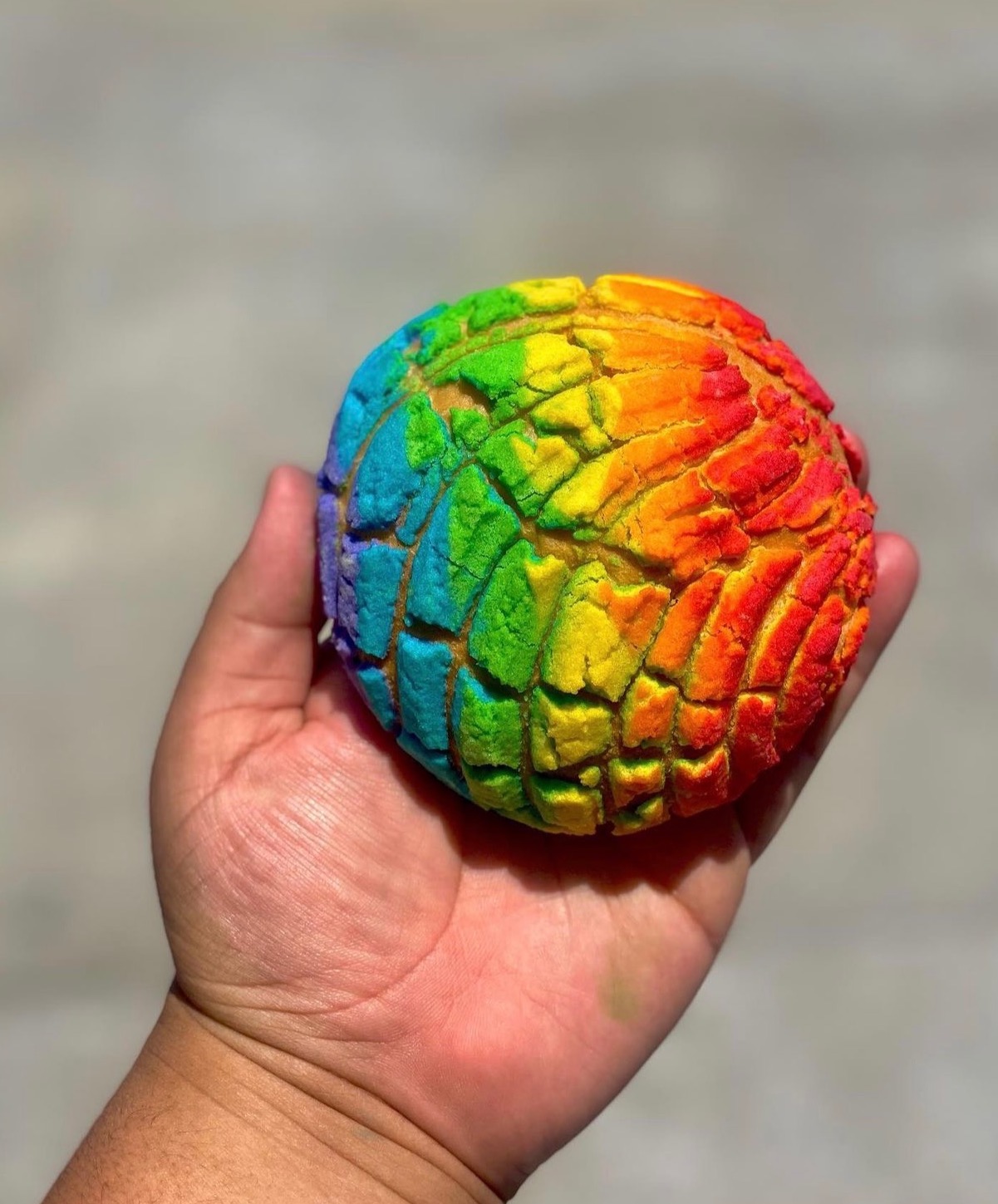 Soy Concha Bakery
6. Soy Concha Bakery conchas
Conchas just got prettier. This Orange County, CA-based vegan panaderia launched rainbow-sugared pan dulce for the month of June. If you live within driving distance, get there fast, because there's nothing like a hot concha straight from the oven. 
Show your support.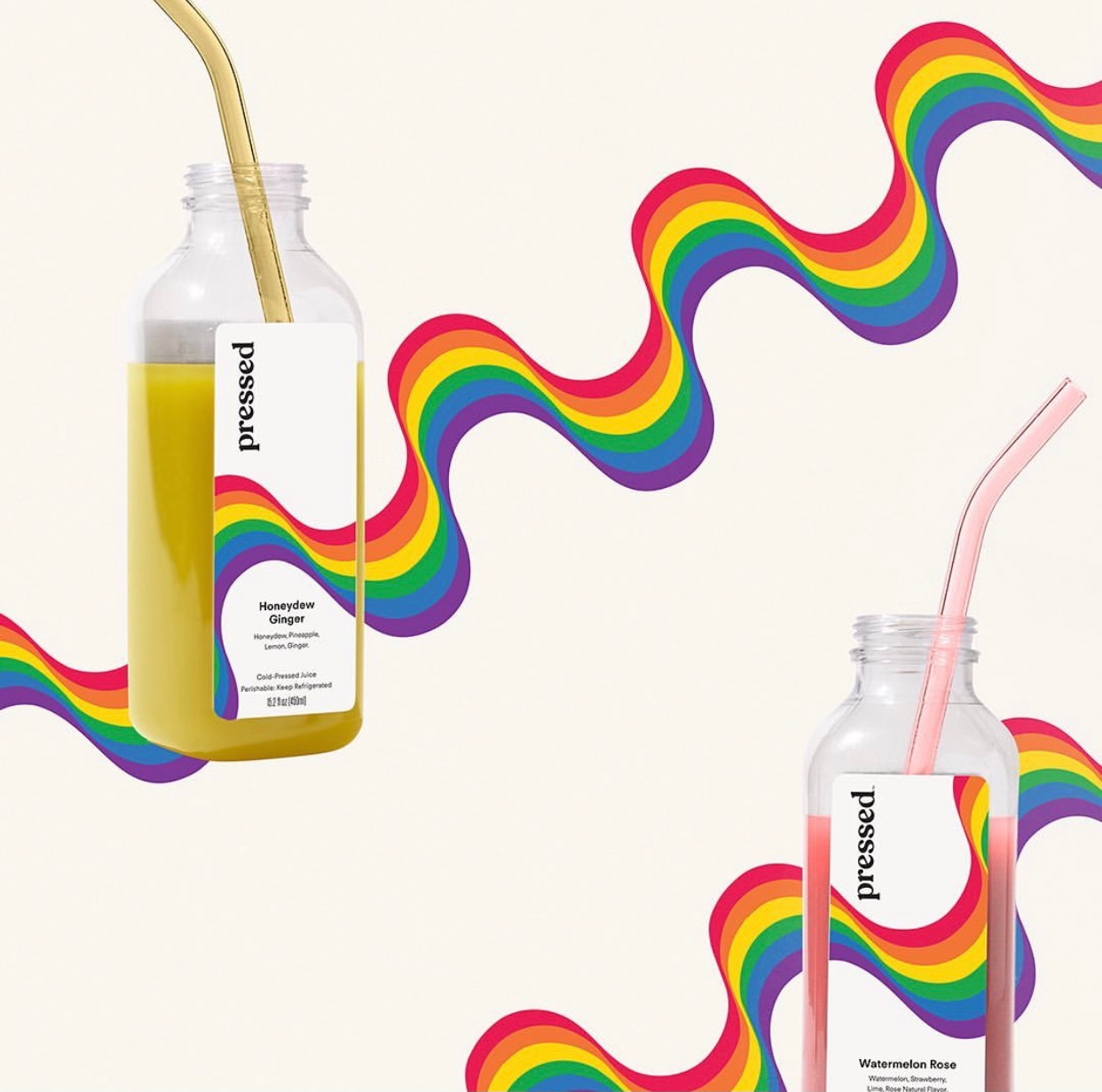 Pressed Juicery
7. Pressed Juicery juices
Stay nourished and hydrated during the month-long PRIDE celebration with one of three Pressed PRIDE juices. The vegan juice and soft-serve chain formulated three new blends to promote inclusivity and show its LGBTQ+ support. A portion of the juice proceeds will benefit Lyric—a San Francisco Bay Area-based nonprofit supporting LGBTQ+ youth. The new refreshing flavors include Watermelon Rose, Watermelon Pomegranate, and Honeydew Ginger.
Show your support.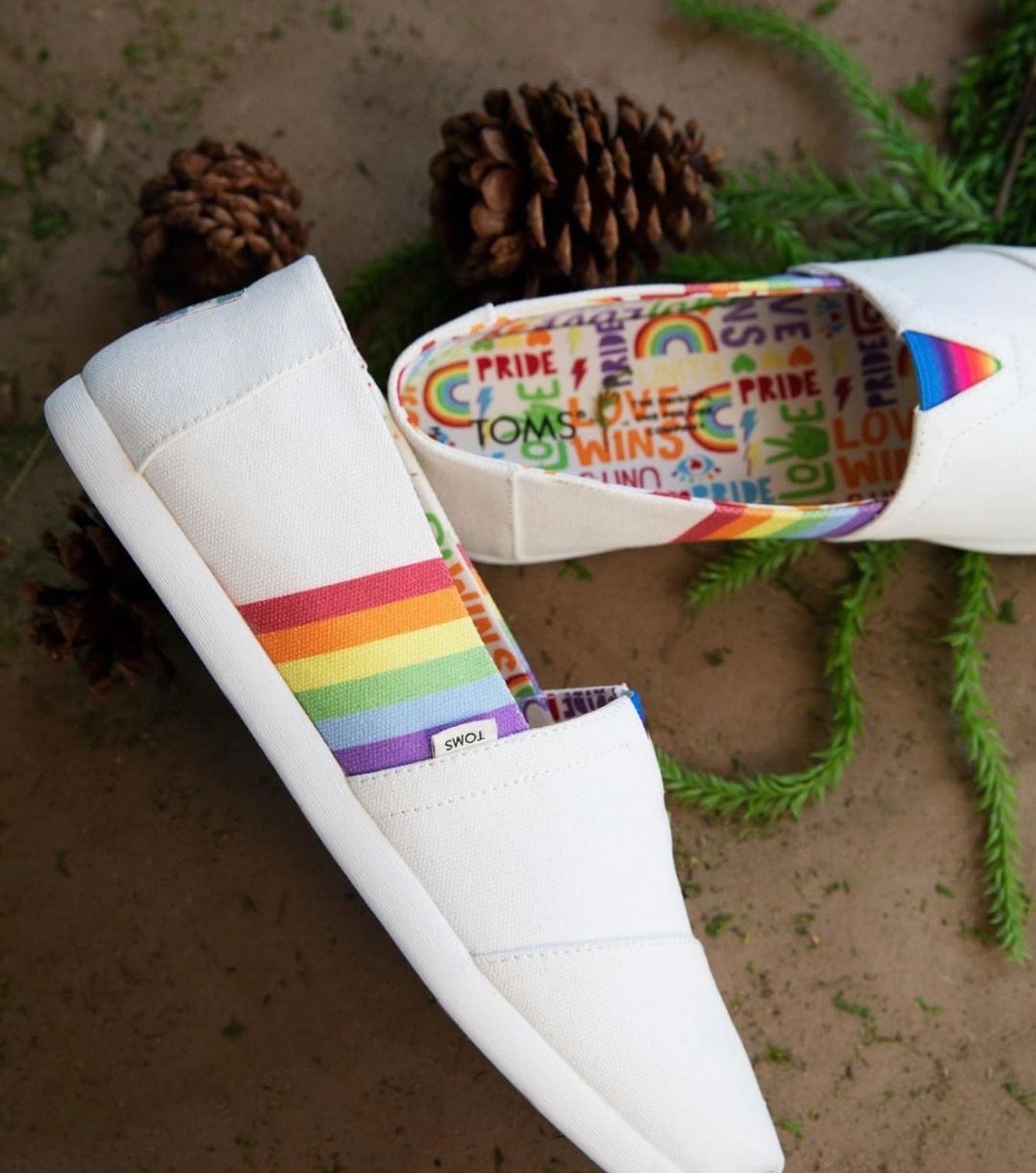 8. TOMS Unity Collection
Support Pride year-round by rocking a pair of vegan-friendly kicks or sunglasses from TOMS' Unity Line. The collection features the company's classic canvas Alpargata style in rainbow, tie-dye, and a "Love is Love" print. Three different rainbow-accented sunglasses, a pair of no-show socks, and a face mask complete the line. A portion of the proceeds from these items support various LGBTQ+ organizations such as Brave Trails—a leadership-focused summer camp for LGBTQ+ youth.
Show your support.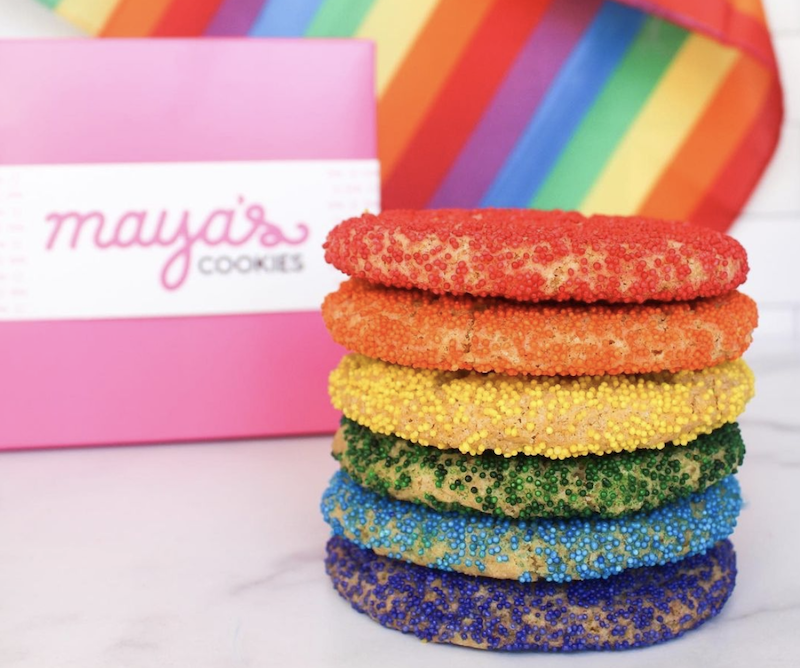 Maya's Cookies
9. Maya's Cookies
This San Diego-based cookie company is celebrating PRIDE with a limited edition six-pack of rainbow sprinkle-covered sugar cookies. A portion of the proceeds will be donated to The Center SD—a nonprofit dedicated to supporting the wellbeing of gay, lesbian, bisexual, queer, transgender, nonbinary, immigrant, and HIV communities of San Diego. Pick up your package in store or order for nationwide shipping.
Show your support.

Tanya Flink is a Digital Editor at VegNews as well as a writer and runner living in Orange County, CA.
Read the full list
here