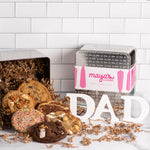 30 Father's Day Gifts for Every Kind of Food-Loving Dad
Our picks for the grilling guy, meat lover, cocktail fan and more.
Keep in mind: Price and stock could change after publish date, and we may make money from these links.
Forget the ties, the golf balls, the novelty socks. When it comes to finding the ideal gift for dad this Father's Day, think food. Whether the dad in your life loves to grill, prides himself on having the latest kitchen gadget, is the type to make his own cheese, or just wants to eat, we've got the best foodie gifts for Father's Day.
For the Dad Who Loves to Cook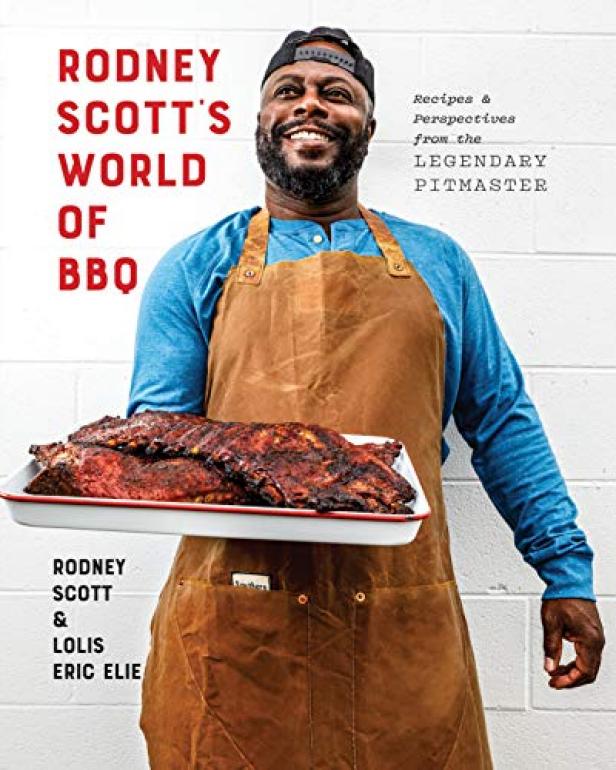 Award-winning pitmaster Rodney Scott built his reputation on whole hog barbecue and with his debut cookbook, he's spilling his hard-won secrets and time-honored traditions. If Dad's not quite ready to build his own pit, pore over the From the Grill chapter, which is devoted to grilling on a traditional grill. Here, dad can pick up techniques on maintaining temperature and airflow (and the importance of cleaning your grill) as well as master recipes like Rodney's wings and smoked prime rib. We've got the BBQ bacon burgers earmarked for our next backyard get together, paired with Southern classics like pimento cheese and coleslaw from the ample Snacks, Salads, and Vegetables chapter. Oh, and there's also a fabulous recipe for banana pudding to round out your spread.
 

Buy It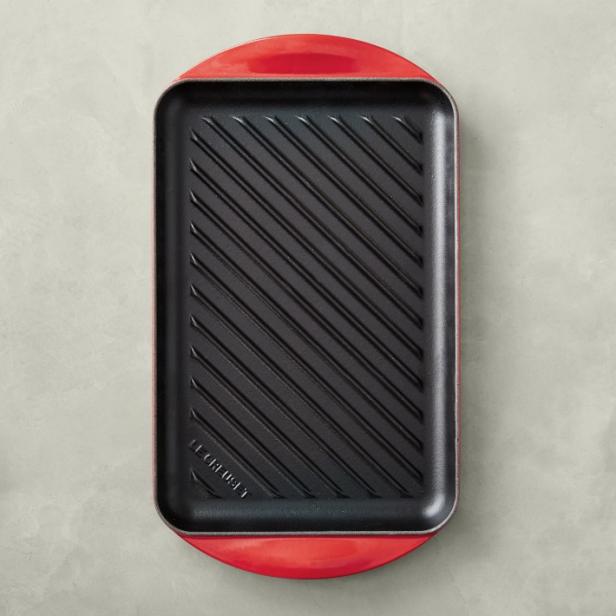 This pan makes for a pleasurable grilling experience year-round, whether dad is at the stove or behind the grill. We love that pan is designed to prevent juices from escaping between the grates, resulting in super-tender meat that still captures the smoky flavors from the flame. Plus, dad can fit smaller veggies and proteins on the grill without worrying about them falling in. Dad can take this pan indoors to recreate the grilling experience year-round; plus, the grill marks make it look like real-deal grilling. The pan comes in a variety of colors, including classic hues such as red, flame and lapis, and newer shades like agave.
 

Buy It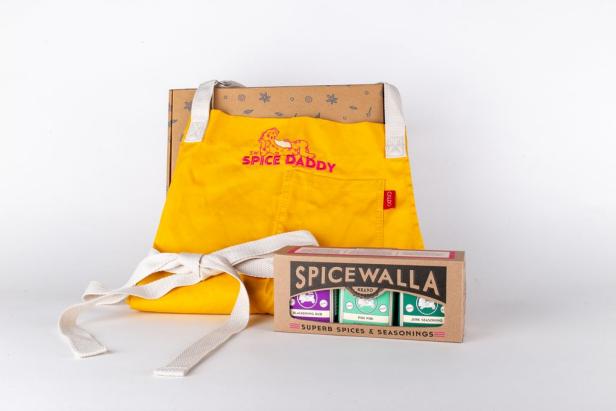 Get dad fired up for grilling season with this three-pack of blends from specialty spice purveyor Spicewalla. There's a spicy-fruity Piri Piri blend, crafted with paprika, birds eye chili, coriander and ginger, ideal for roasted chicken or cauliflower steaks. The Blackening Rub, made with paprika, cayenne, basil and marjoram, is an excellent all-purpose rub that delivers a spicy-smoky hit. The Jerk Seasoning hits the smoky-spicy-herbaceous trifecta with a medley of paprika, cayenne, rosemary and thyme, plus a handful of fragrant aromatics like allspice. Use it to liven up all manner of proteins (like these Jerk Chicken and Pineapple Skewers) and in out-of-the-box preparations like guacamole. Your father will also earn cool-dad points with the included limited-edition Spice Daddy apron, tested and approved by founder, resident chef and Dad, Meherwan Irani, and rapper and producer T-Pain.
 

Buy It
For the King of Cocktail Hour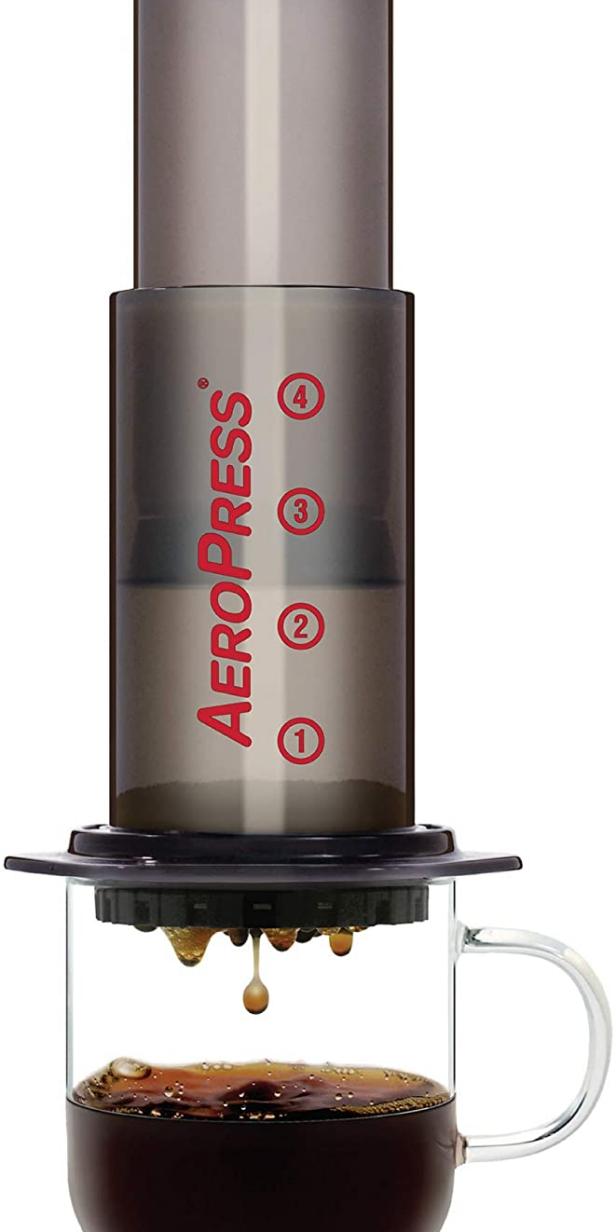 This coffee maker is a favorite of coffee snobs and baristas alike. Using a rapid immersion brewing process, the AeroPress makes one to three cups per press of smooth, full-flavored coffee in about a minute, which means dad gets his custom brewed cup in record time. It also yields a low acidity brew minus the bitterness that you sometimes get from using a French press, which requires a longer steep time. And unlike the French press, the AeroPress can also make espresso style coffee to use in lattes, cappuccinos and other espresso-based drinks. It's great for using at home, but it's lightweight and compact design makes it ideal for travel, too. Now dad won't have to forgo his favorite brew on his next camping or fishing trip.
 

Buy It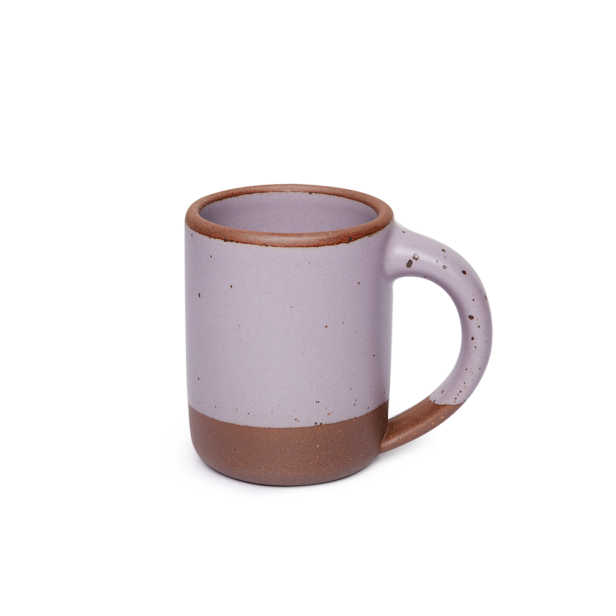 Christened the internet's favorite mug, East Fork's The Mug has certainly earned its own hashtag. The mugs are handcrafted in East Fork's Asheville studio and come in a variety of ever-changing, gorgeous glazes in hues like Amaro, panna cotta, eggshell and taro. (Check the Last Chance section of the site to see if there are any past-season shades still in stock.) The mugs are as functional as they are beautiful. They're designed to comfortably fit 10 ounces of liquid (12 ounces if you fill it to the brim) and fit AeroPress coffee makers as well. It's destined to be your dad's everyday mug, no matter his beverage ritual of choice. And we have a feeling your gift might incite mug-envy, so order one or two for the house, too.
 

Buy It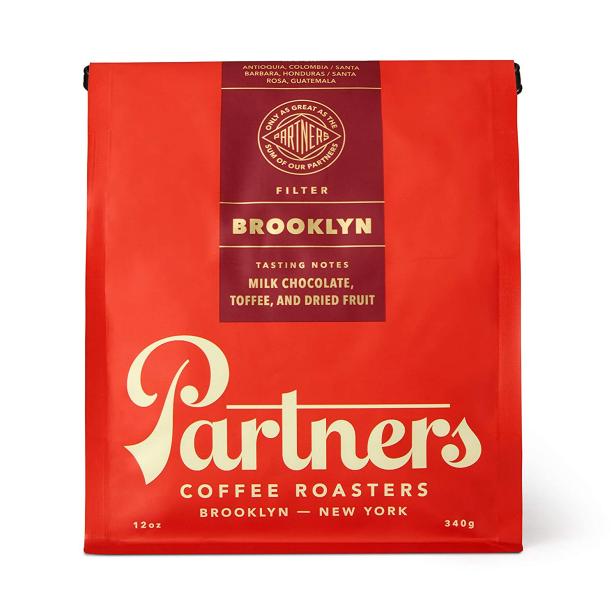 This Brooklyn-based specialty coffee company has earned a following for its thoughtfully sourced and freshly roasted coffee beans. The coffee line-up includes single-origin beans as well as blends, including the fan-favorite Brooklyn, featuring Columbian, Honduran, and Guatemalan beans that boast notes of milk chocolate, toffee and dried fruit. Give dad peace of mind when it comes to his caffeine fix and sign him up for Partners' coffee subscription. All subscriptions are customizable based on taste preferences, like ground or whole beans, and brew method, such as cold brew, French press, drip or pour-over. Besides getting roasted-to-order coffee delivered to your doorstep, subscribers also receive perks such as early access to new roasts, monthly webinars, discounts and promotions.
 

Buy It
For the Dad Who Just Wants to Eat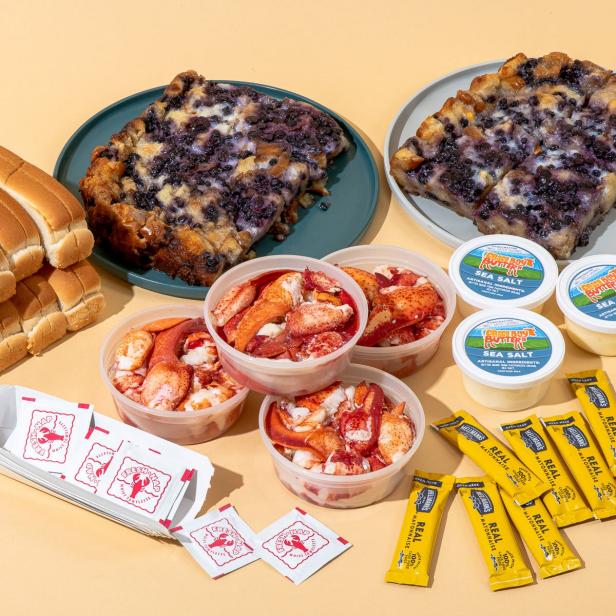 For the ultimate seaside feast minus the road trip, serve dad a taste of New England with McLoons Lobster Roll Kit. McLoons Lobster Shack, a family-owned joint located on a lobster wharf on Sprucehead Island, as earned a reputation for having Maine's best lobster rolls, and their kits include everything you need to recreate the experience at home. You'll get containers of claw and knuckle lobster meat, New England-style split top rolls, mayonnaise, Casco Bay Artisan Sea Salt Butter, roll sleeves and a handy instruction card. (For true McLoons style, go half-and-half — that is, half mayo and half butter — on your roll). The kit even comes with their famous blueberry bread pudding, made with locally grown wild Maine blueberries, white chocolate chips and homemade vanilla custard, to cap off your meal.
 

Buy It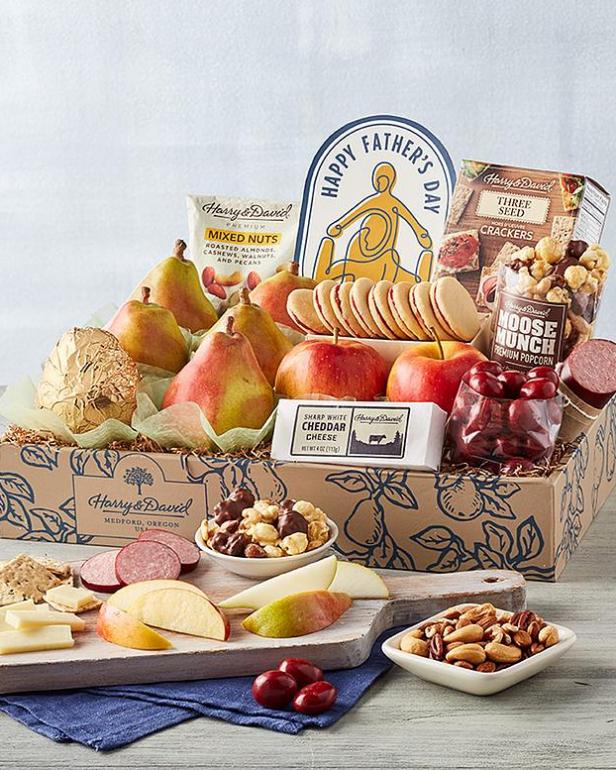 With a mix of premium fruit and tempting snacks, this gift box from lauded gourmet purveyor Harry & David will satisfy all of dad's cravings. The line-up includes their signature sweet-and-juicy Royal Verano pears and seasonal apples, along with savory snacks like sharp white cheddar, three-seed crackers, mixed nuts and hickory-smoked summer sausage. To satisfy dad's sweet tooth, there are milk chocolate Moose Munch popcorn, raspberry galettes and milk chocolate-covered cherries. Make the gourmet snack session complete and add on a bottle of wine or sparkling juice.
 

Buy It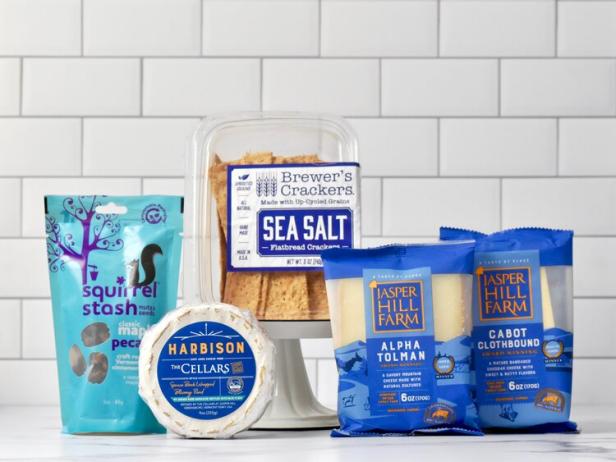 If you've got a curd-loving guy in your life, Jasper Hill Farm is tops. The Vermonter gift box comes with three of the award-winning Vermont creamery's favorites cheeses, including a wedge of Alpha Tolman, a mountain-style, raw milk cheese that's excellent for snacking or in a grilled cheese; a wheel of Harbison, a sought-after, spreadable bloomy-rind cheese wrapped in spruce bark; and a wedge of Cabot Clothbound Cheddar, a crumbly, nutty number with a slightly tangy-sweet finish. This collection also includes pairing accoutrements such as hearty spent grain crackers and a bag of can't-put-'em-down maple roasted nuts from Squirrel Stash Nuts. Round out the taste of Vermont with an optional add-on, Runamok Barrel-Aged Maple Syrup. It makes for an excellent pairing with Jasper Hill's cave-aged cheeses, but we bet dad would love it with a stack of pancakes for Father's Day brunch, too. For a gift that keeps on giving, sign dad up for Jasper Hill's Cheese Club.
 

Buy It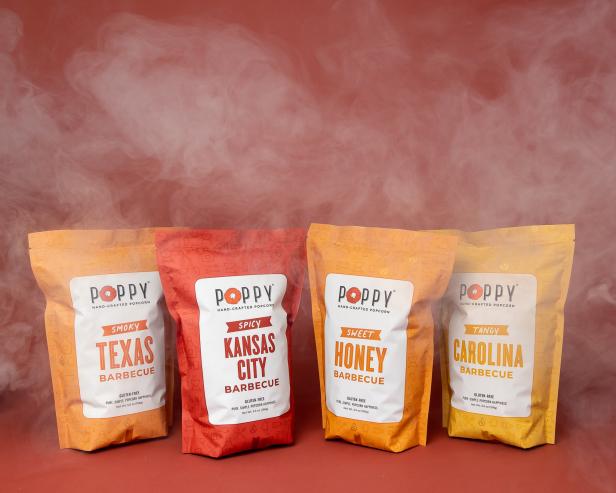 Treat dad to a BBQ-inspired snack whether he's looking for an afternoon pick-me-up, tending his own grill or settling in on the couch for movie night. Asheville's Poppy has earned a loyal following for its tender kernels and inventive flavors, but this collection of regional barbecue flavors takes the cake (or the brisket?). The flavor roster includes Smoky Texas BBQ, a spiced-rubbed popcorn with a touch of molasses, redolent of brisket cooked low-and-slow over an open flame; Spicy Kansas City BBQ, which boasts a savory-spicy hit from hickory and cayenne and finishes sweet; Tangy Carolina BBQ, a tangy-smoky nod to Poppy's home state's vinegar-based barbecue sauce; and Sweet Honey BBQ, which marries smoky spices and sweet honey for an irresistible combination. Purchase individual flavors by the bag or opt for a bundle of all four flavors to send dad on a regional barbecue tour.
 

Buy It
For the Dad with a Sweet Tooth