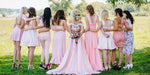 If one of your loved ones is a bride- or groom-to-be, you better start planning some bridal shower gift ideas because nothing will send your bestie off into married life better than a meaningful token of your love. 
There's a reason they call it a bridal shower — you need to make it rain with gifts and presents.
From the engagement party to the wedding day, finding the perfect gift for each occasion can be tiresome no matter how well you know the happy couple. There's a lot of pressure!
But, without a wedding registry, bridal shower gifts are a chance to get creative with a unique and fun gift idea to remember. 
You definitely want your bridal shower gift to have a strong personalized touch. After all, you're not just any random guest. You're at bridal-shower-level closeness. That's an honor you can't overlook!
Gifting brides and grooms an experience or present they won't forget will definitely bring you guys closer and make their big day (and the lead up to it) extra special.
Having a unique bridal shower gift is a way to truly express your best wishes to the bride and groom. Plus, it can take off some of the pressure for when it's time to give actual wedding gifts.
Make your gift something that will ease the stress of wedding planning or give the lucky couple something to look forward to after the big day. 
Here are 9 bridal shower gift ideas that are going to make someone in your life a very happy bride or groom-to-be. 
These gifts are perfect for brides and grooms looking for unique ways to celebrate their marriage. 
1. Cozy Mr. and Mrs. Robes — Wrapped In A Cloud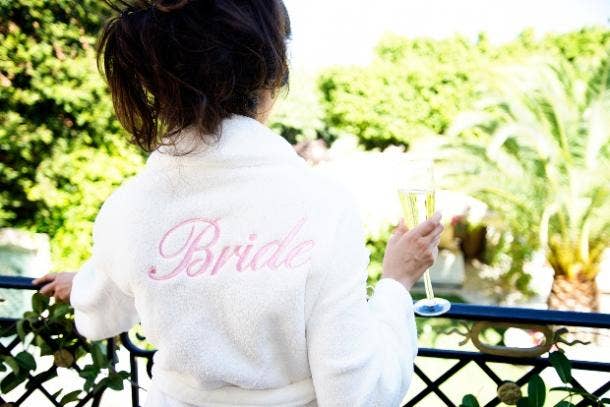 To help the bride in your life ease into the bliss of newlywed life, this line of cozy loungewear is the perfect gift. 
You can even create personalized robes with the bride and groom's names on the back to really add a special touch. 
Wrapped In A Cloud has everything from blankets to candles that will help your loved ones settle into marital bliss. 
Get up to 50% off Wrapped In A Cloud at Gilt City.
2. Caviar Delivered — California Caviar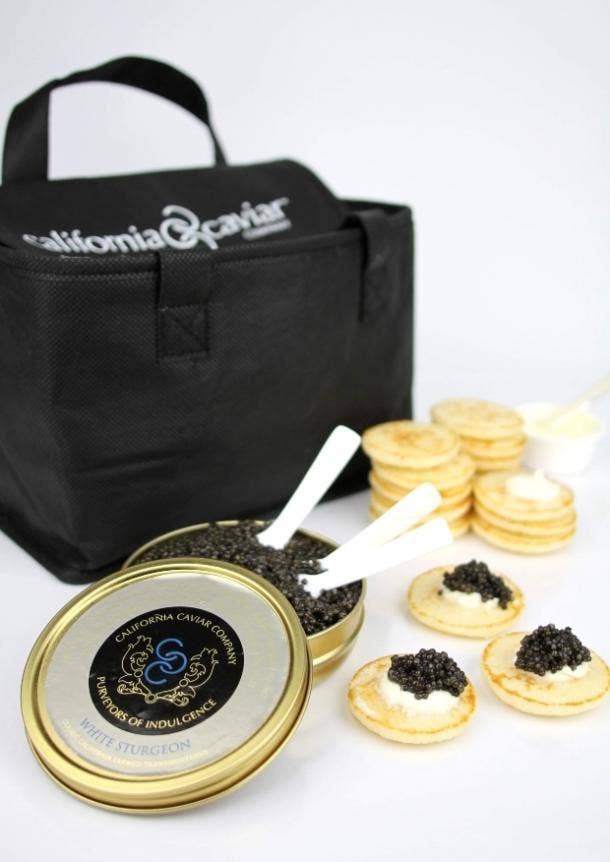 Nothing says decadence and luxury like having caviar delivered to your home. 
Gifts for the bride are about spoiling her and really letting her know that she is a VIP in your life so she deserves all the luxurious snacks you can think of.
California Caviar is built on sustainable and ethical practices that help the environment while working against animal cruelty to be America's first-ever "no-kill" caviar. 
Get up to 30% off caviar packages at California Caviar
3. Virtual Baking Classes — ECBG Cake Studio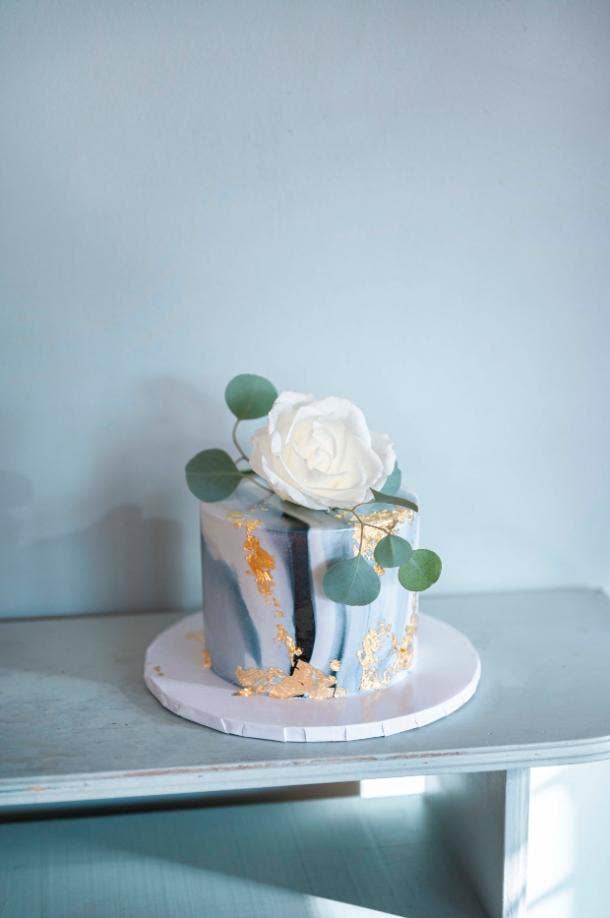 Do you know a bride or groom who needs to brush up on their baking skills? Virtual baking classes are one guaranteed way for couples to flex their inner domestic god or goddess ahead of married life. 
Not only does this make for a fun activity, your bride will have a sweet treat to eat at the end. It's basically two gifts in one!
ECBG Cake Studio is offering cake baking and cookie decorating classes at seriously discounted prices through Gilt City and you don't even have to leave your house to attend. 
Get a Perfect Birthday Cake Virtual Class for $49 or a Sugar Cookie Decorating Essentials Virtual Class for $29 at Gilt City.
4. Men's Skincare — Stryx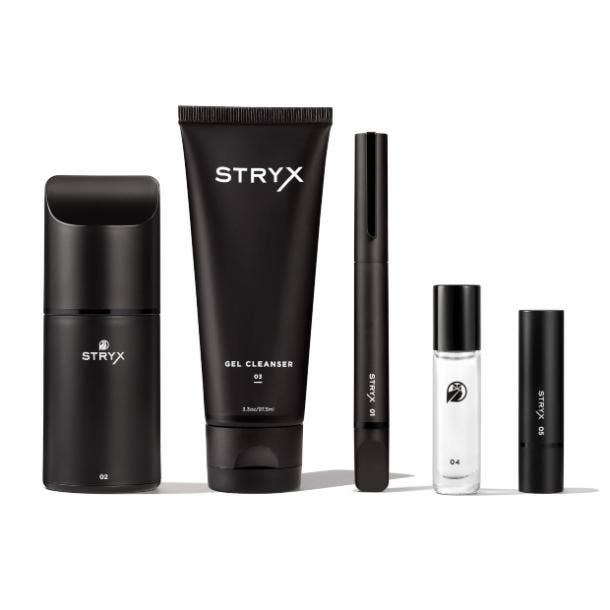 Bridal showers aren't just about gifts for the bride, grooms need some love too!
If the groom is in need of some pampering to get him looking his best for the big day, Stryx skincare should do the trick. 
Stryx has a wide range of cleansers, moisturizers, and makeup designed specifically to give men a subtle glow. 
If there's one thing all weddings have it's photos, and lots of them too. So, the groom needs to be photo-ready.
5. Healthy Snack Boxes — SnackRiot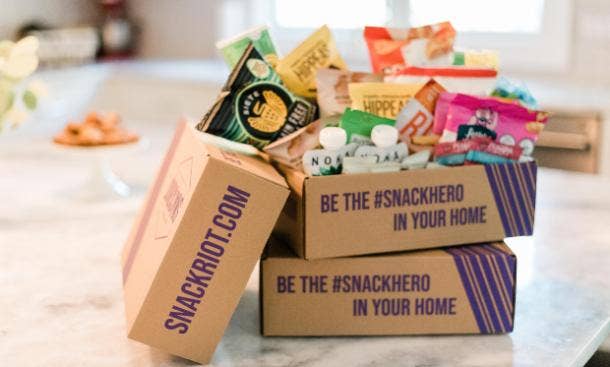 Weddings can be hard work to organize, so why not take a little of the bride and groom's plate by organizing a snack delivery! Make the wedding day super easy by having snacks delivered to the bridal party. This way, all the bridesmates and groomsmen can keep hunger at bay while getting ready and taking photos. 
SnackRiot offers boxes of healthy snacks that are taste-tested and approved! They'll deliver the boxes to your team (it takes a team to make a wedding happen right?!)
Or, you can order the bride and groom a subscription to SnackRiot, so they can have healthy snacks delivered to their home well after the wedding day. 
Get up to 47% off snack box subscriptions.

6. Gourmet Vegan Cookies — Maya's Cookies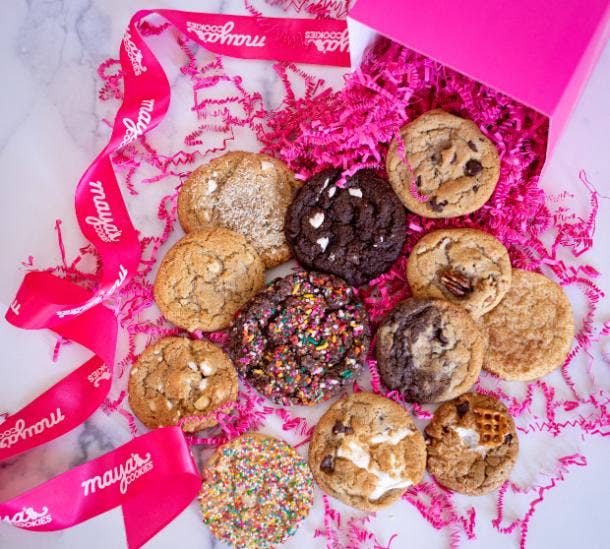 Treat the bride and groom to, well, a treat! They deserve something sweet and delicious after planning such a spectacular wedding, and cookies are the perfec thing. 
Maya's Cookies, America's #1 Black-owned gourmet vegan cookie company, ships their gourmet treats nationwide! There are so many funky flavors like Brown Sugar Butterscotch, White Chocolate Espresso, Raspberry Double Chip, and more!
7. Men's Apparel — Mizzen + Main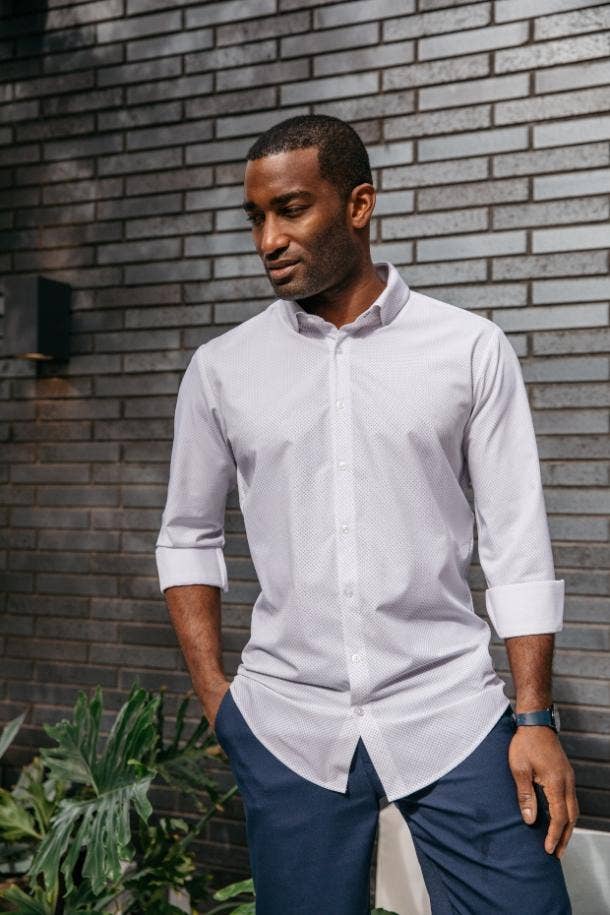 Article continues below
Trending on YourTango:
This is another one for the grooms who want to have a stylish makeover ahead of their wedding day. 
Mizzen + Main clothing is super sophisticated and sleek, making it perfect for all the events grooms have to dress for in the lead-up to their wedding. 
Everyone wants their husband to be the best-dressed at the family barbecue so this is a win for every couple. 
Get up to 60% Mizzen + Main apparel at Gilt City. 
8. Auto-Racing — Circuit One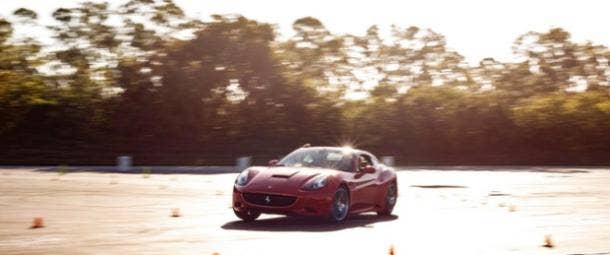 Every couple needs to blow off some steam and have some good old-fashioned fun from time to time. 
Circuit One offers thrilling driving experiences for couples or individuals who want to unleash the speed and leave all their worries on the track. 
Gifting couples a fun experience that they can use to make lasting memories will blow anyone away. 
Get up to 64% off autocross experiences.
9. Flowers — Rose Farmers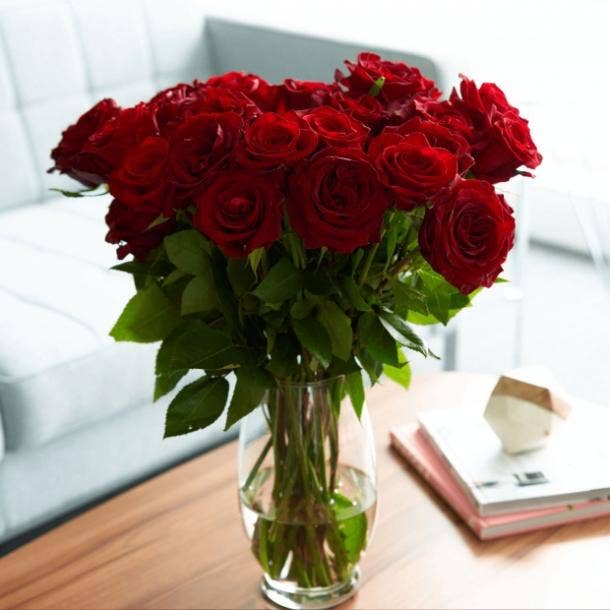 You can never go wrong with a beautiful bouquet of flowers. It's a tried and true bridal shower gift idea that spoils the couple without going too over the top.
Rose Farmers will let you build custom bouquets of your bride's favorite flowers or choose from unique styles and collections. 
Give the best bridal shower gift a couple could ask for. 
While we all know weddings aren't just about giving good gifts, it's a good place to start if you want to shower a bride with adoration and appreciation. 
Some gifts are temporary but the memories they make and the love they convey are forever. 
And who knows, maybe someone will even return the favor someday and gift you something special for whatever big day you have coming up!
— Created in partnership with Gilt City.
Alice Kelly is a writer and assistant editor for YourTango who is passionate about helping couples plan the perfect wedding and giving brides all they need to make their big day special.
YourTango may earn an affiliate commission if you buy something through links featured in this article.