10 Black Women-Owned Vegan Businesses to Support That Ship Nationwide
Happy International Women's Day! To celebrate, we've compiled a list of some of our favorite Black- and women-owned vegan businesses. All the brands on this list ship nationwide, so you can support them no matter where you live!
Juice cleanses are great, but how many times can you drink a green juice filled with kale and spinach before you start dreaming of chewing? 1987 Juices specializes in juices that are filled with creative ingredients like activated charcoal, beets, blue spirulina, and garlic so you'll never get tired of the flavors! All of the juices are organic and very reasonably priced. If you're in the LA area, 1987 Juices pops up at Melrose Trading Post every Sunday. Otherwise, head on over to their website and browse their selection of cold-pressed juices and cleanses that ship directly to you!
Hand-crafted in Colorado with organic ingredients and no added sugar, Mawa's GrainFreeNola is loaded with nutrients. The brand carries five flavors, all of which are vegan and gluten-free. The "Berry Me" is packed to the brim with antioxidants like goji berries, gooseberries, and pumpkin seeds, while the "Out of Africa" is a chocolate lover's dream with raw cocoa from the Ivory Coast. All five flavors are available to ship in 8oz packages, and any purchase of three or more bags qualifies for free shipping!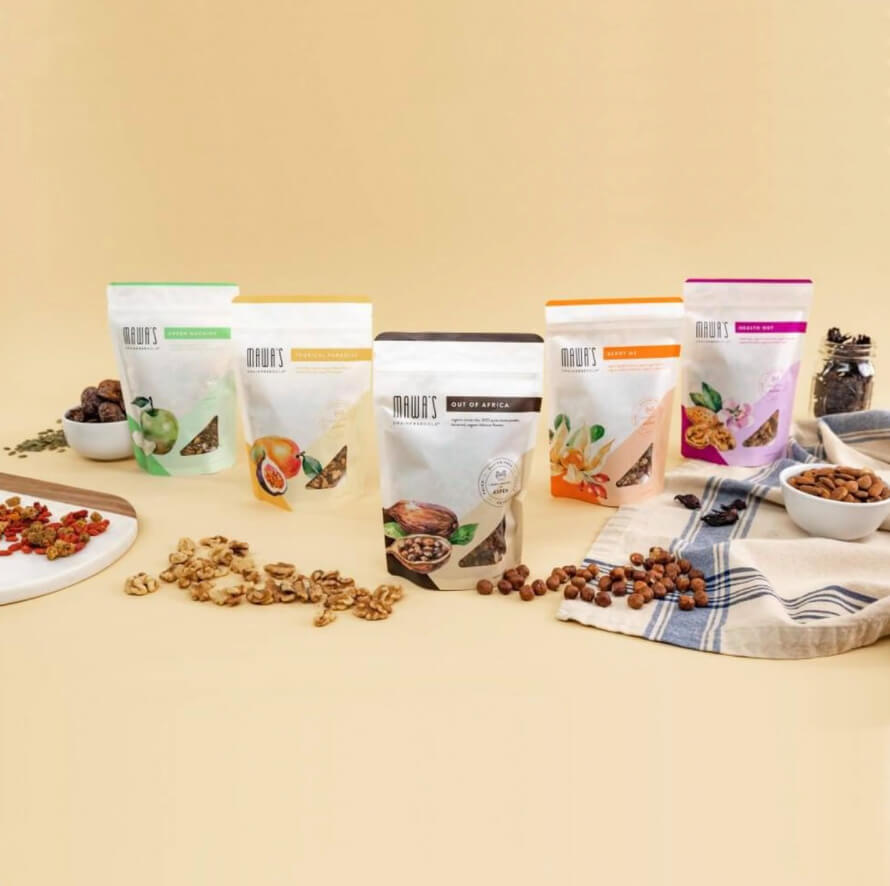 One of San Diego's most raved about vegan brands, Maya's Cookies spent much of the last year expanding their online store to accommodate the demand for their cookies nationwide! From the classics like chocolate chip and snickerdoodle to politically-inspired limited-edition flavors, Maya's Cookies has something for everyone. They even offer monthly subscription boxes, so you never have to go a day without vegan cookies again!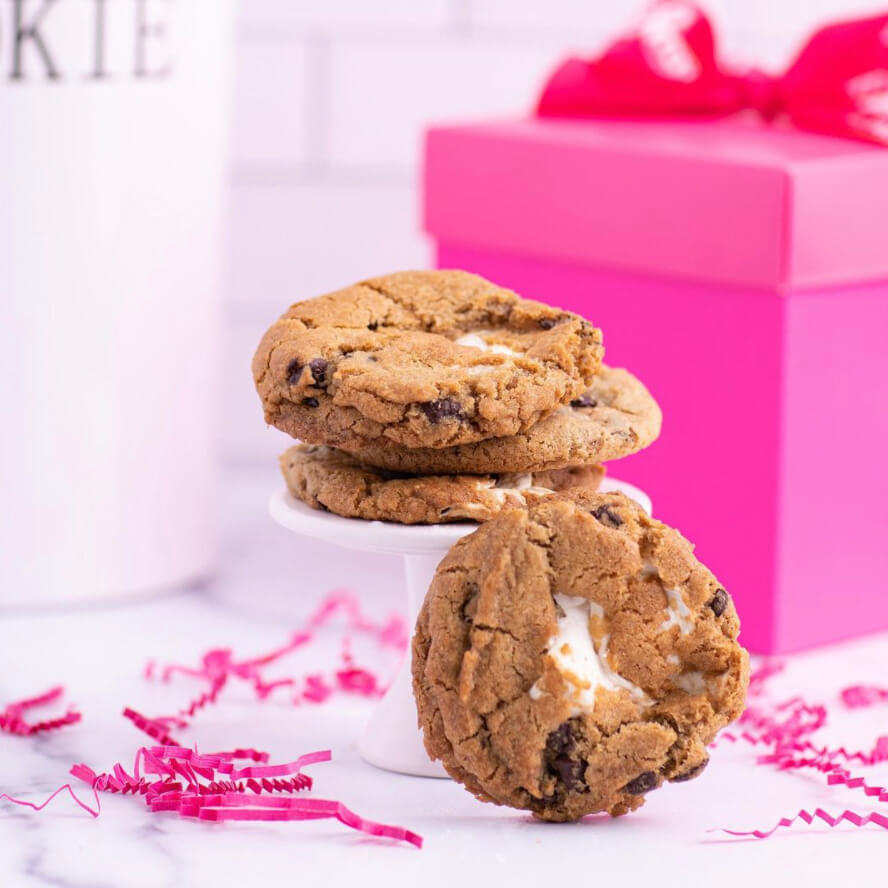 Another business that successfully made the switch to online-only last year, Southern Roots Vegan bakery has had plenty of orders of donuts, cookies, and cakes to fill for their nationwide customers. Based in San Antonio, Texas, the bakery also offers local delivery. Check out their website to browse the selection, and set a reminder for Mondays, when they offer a limited amount of cinnamon rolls for purchase (trust us, you definitely want to add those to the order!).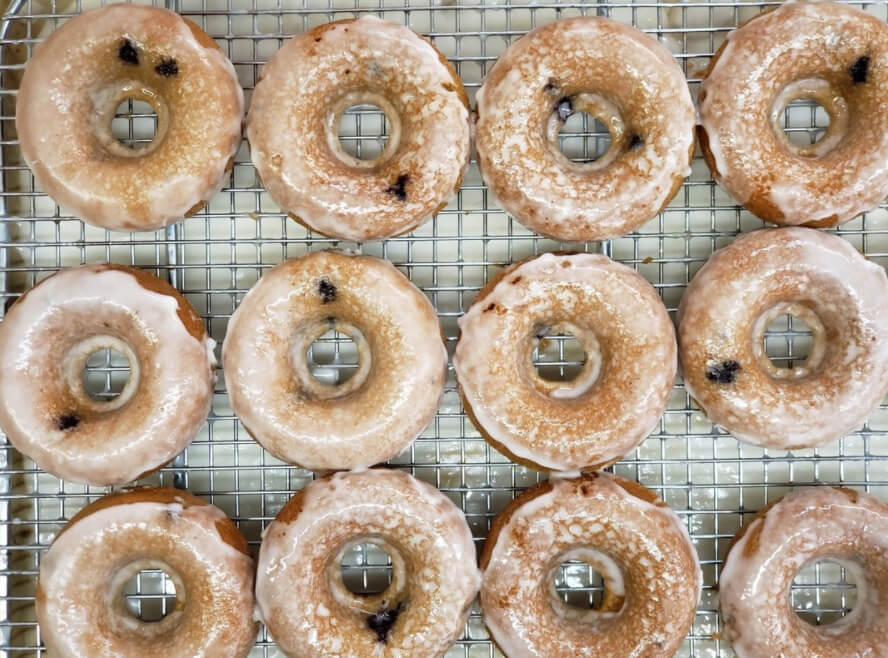 This vegan-friendly bakery moved its home base to Los Angeles in the new year but is still shipping worldwide! With veganized versions of sweet potato pies, apple pies, cookies, and white cake, Gertie Kay's has something for every occasion. The bakery does a tremendous amount of work in the LGBTQ+ and Black communities, and their popular initiative "Pies FRM Allies" allows customers to purchase baked goods to be shipped to members of the queer community in need.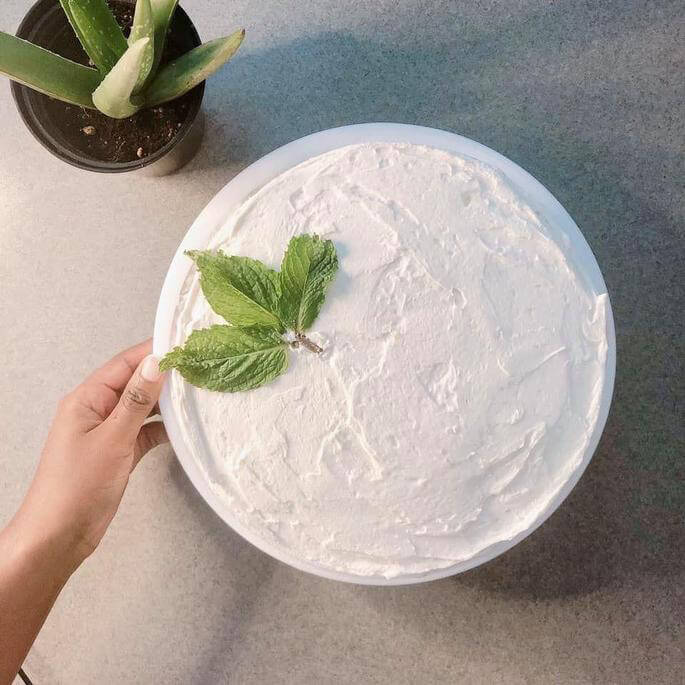 Oats have made a giant comeback over the last few years. Oat milk, oat milk yogurt, oat milk ice cream … needless to say, we're definitely here for oat butter! Oat Butter Brand makes a delicious alternative to nut butter infused with cinnamon, maple syrup, flaxseeds, and walnuts for a mouthwatering treat that's raw, vegan, and gluten-free! It goes great on toast, fruit, or (let's be honest here) straight out of the jar! The oat butter is available exclusively on Oat Butter Brand's website.
Small-batch organic popcorn that's vegan and has ingredients we can pronounce? Sign us up! Project Pop was born from founder Chauniqua Major–Louis's desire to have a clean, healthy snack, and we're so glad she made the jump! Project Pop's OG Kettle Corn is made with non-GMO popcorn, organic vegan cane sugar, organic coconut oil, and Himalayan pink salt. That's it! Bonus: Shipping is free on all orders, so head over to the Project Pop website to stock up on some delicious snacks.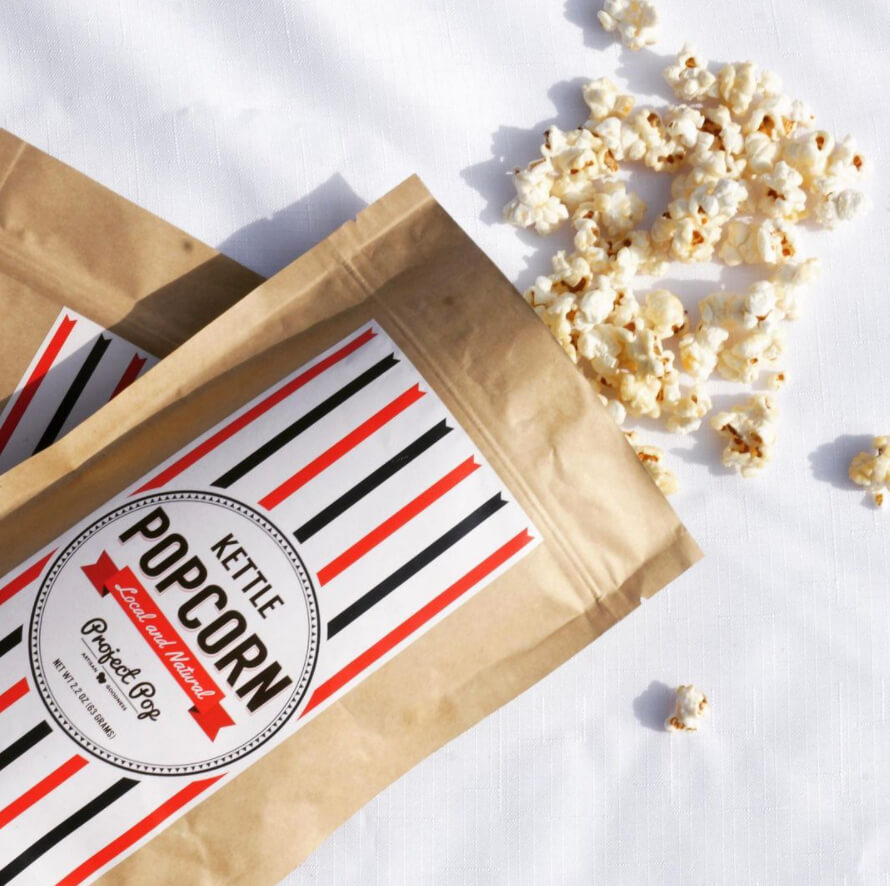 The vegan cheese sauce we've been waiting for! A product from influencer Brittanie Jones (aka @fineapplevegan), this cheese sauce is truly multi-purpose. Use it as a dip for chips or a marinade for your tofu, add it to your pasta, or use it as a topper on nachos. With clean ingredients and a coconut milk base, this creamy sauce will easily become a staple in your pantry. Head on over to the website to place your order. Pro tip: Orders of four jars or more qualify for free shipping!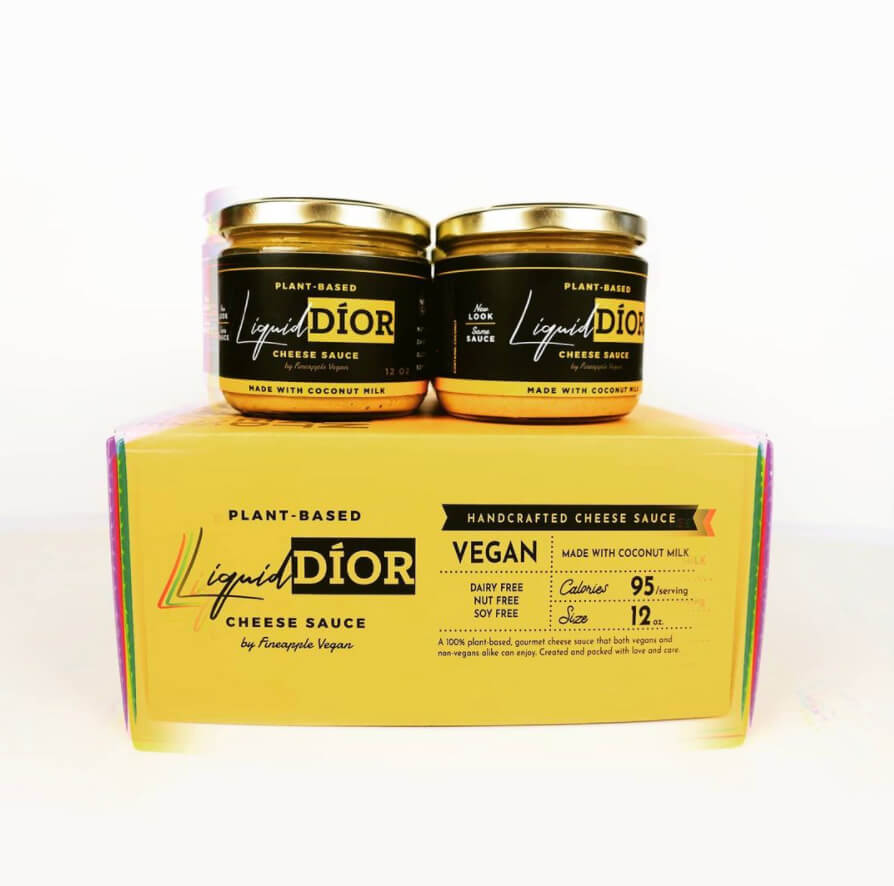 "Wait, these are vegan?" is the slogan that decorates the box when you order cookies from Tubby's Taste, a vegan bakery serving up tropical-inspired flavors. The cookies really are that good. You'll find classic favorites on the Tubby's Taste menu, like the "Oh. Wow. Yum!"—a salted chocolate chip cookie—as well as recipes inspired by founder Danielle Tubbs's Jamaican heritage. The cookies are available to purchase as single boxes or as a part of a subscription.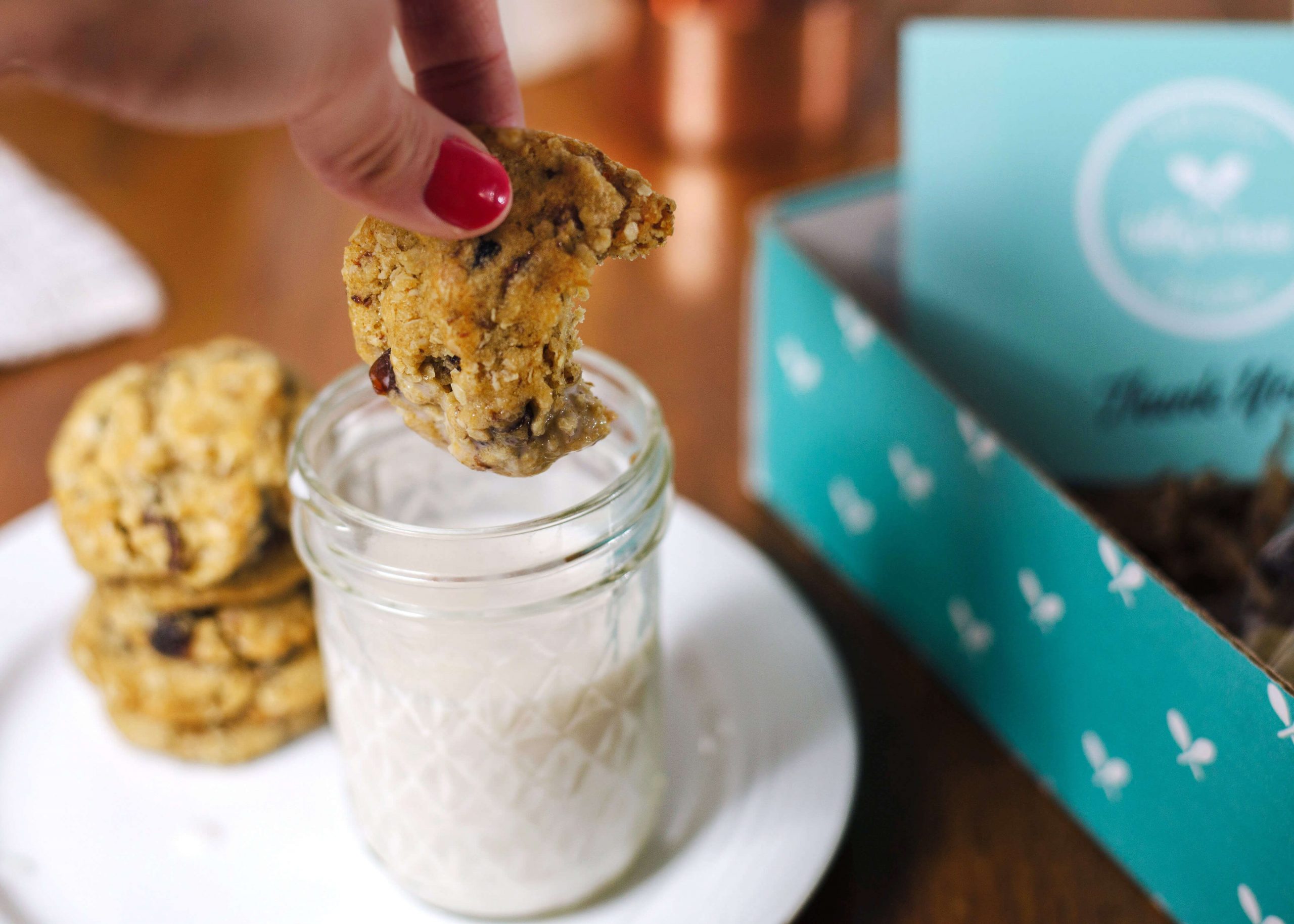 Egunsi Foods is a New York-based company that offers ready-to-eat African soups, stews, and sauces. The majority of the menu is vegan, gluten-free, and soy-free and is inspired by classic West African dishes. 'Yemisi Awosan—founder and one-woman show at Egunsi Foods—has created some flavors you don't want to miss. From Groundnut (peanut butter) and Obe Ata (West African Tomato) soups to traditional Ata Din Din sauce (a West African pepper sauce), the Egunsi Food products are sure to become a household staple. Right now, all orders qualify for 20% off and free shipping, so stock up while you can!
Read the original here
Cayla White
@cayla__white
Cayla is an event planner, copywriter, catering manager, and vegan foodie. If she's not working, she's probably catching one of her favorite composers in concert, riding her bike to the movies, watching a gorgeous sunset at the bluff in Long Beach, or convincing her girlfriend to go out to eat at another vegan restaurant … again.
 

Articles by Cayla