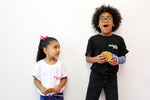 Have you ever wondered if those reviews you leave ever get read by the company itself? Well rest assured, here at Maya's Cookies, we read each and every review. Why? Because they're important! Each customer has taken the time to write their opinion on our product and company and (good or bad) we care about our customer's thoughts. We really do take all feedback into consideration: we love to know what is working and what isn't.
It makes our day when a review makes us chuckle or if it gives us that warm fuzzy feeling on the inside. And because we love reviews so much, we have compiled some of our *sweetest* reviews from Google, Restaurantji, Yelp, and Facebook to share with you— so you can smile too.
——————————————
Amy W.: Awesome cookies! The customer service is top notch, I highly recommend! If you are looking to support a female and/or black owned small business look no further than Maya's Cookies! Amazing cookies with a super high level of customer service. Definitely will be ordering "The Motherload" again soon!
Marcia C.: Arrived fresh and delicious, even to the other side of the country. We tried the Motherload so we could sample them all, and they were soft and delectable. The variety of flavors is great and they were packaged beautifully.
Annise S.: Hands down the BEST cookies in San Diego. I love their S'mores cookies so much that I had them cater my wedding dessert table. My wedding guests were blown away that a vegan S'mores cookie could taste so good!
Larry M.: Ordered them for my wife and kids who are currently serving overseas. They told me that they were amazing! They definitely want more! I'm so happy that they ship to APO/FPO addresses. It really helps to get things to service members overseas.
Virginia M.: I was visiting San Diego and found this booth at the Little Italy Farmers Market. These are the best vegan cookies I have found here, in DC, or anywhere in my travels (and I eat lots of cookies!). After I returned home to DC, I decided to order a box to be shipped. The cookies arrived quickly and beautifully packaged. They were just as fresh as they were in San Diego— how, I don't know! Also, my box had a hand written thank you note for my order— superior product and customer service. I am a repeat customer for these reasons. My favorite cookies are are White Macadamia Nut, Chocolate Chip, and the Birthday Cake one. If I have cookies shipped across the country, you know they are spectacular.
Denise P.: Best vegan cookies..ever! Sent my daughter a box of cookies for Valentine's Day and they were a hit with her and all of her vegan college sidekicks! Thank you Maya's for a great product and fast, no-hassle delivery!
Elizabeth G.: Omg, I ordered these cookies a few weeks ago and they are SOO good. I got a variety pack and every.single.cookie. was fantastic! I'm not usually an adventurer when it comes to cookies, but I'm happy to say after eating alllll the cookies, I would eat them all again. I am also not a vegan so I was hella hesitant. I could not tell at all that these were vegan. I literally couldn't believe it. I gave a few to my husband without specifying they're vegan and waited until he had eaten his portion to tell him. He thought I was lying.
Carol F.: I sent a box of cookies to my son for his birthday. I wanted to send vegan cookies specifically because his roommate was vegan and I thought he would want to share. Apparently, my son found them so tasty that he 'forgot' to mention to his roommate that they were vegan. I will be using Maya's Cookies for all my future cookie gifts!
Lei L. M.: I don't know what sorcery this is. It's not just a good vegan cookie, it's a good cookie period. One of the best I've ever had in my life. And I'm a cookie person.
Ellen C.: Oh my heck, Maya's Cookies is BY FAR, the best vegan cookies I've ever had in my nearly twenty years of being a vegan. PERIOD. I had the Chocolate Chip S'mores and Marble Fudge and you know - I thought, okay, these will probably be "all right," because my expectations are not especially high when it comes to vegan cookies. Oh how unprepared I was for the deliciousness I was about to embark upon! These cookies were both slightly chewy, slightly soft - the way cookies should be. I honestly don't think the most sophisticated of cookie connoisseurs could pinpoint this as vegan. These cookies could go head to head with the world's best omnivore cookies. I also bought the same two cookies for a friend and she shared my sentiments. I mean, take a look at the other reviews. Maya's Cookies do not disappoint. I noticed that the cookies are available through mail order so just in case any of my loved ones are reading. . . Christmas is coming up!

Crystal R.: So delicious!! I ordered extra cookies to put in the freezer. Not sure they will make it into the freezer. I need to place another order before I run out of these cookies!! These cookies give me life!!!
Patience D.: My dad got his Father's Day cookies all the way in Vermont right on time! And they were amazing! 
This business has received a massive increase in demand (rightfully so!), and I received a couple emails from Maya's, keeping me in the loop about my order. The level of communication, care, and quality are beyond impressive. This boost in business is so, so deserved. 
Can't wait to keep buying your cookies for years to come!
Alex J.: "Delicious" says the teenager and "super yummy" adds the 10-year-old, each had a Birthday Cake cookie. "Swell, a googleplex times" adds the 8-year-old who had the Gluten-Free S'mores cookie. Mom and Dad said "mmmmmm," mouths too full of sweet Caramel Pecan goodness to form actual words. Maya's Cookies were well worth the wait, we will definitely be ordering again!
Sail H.: My six year old son just took a bite of a Funfetti cookie and said, "it tastes like rainbows mixed with sunshine and joy!" Thank you so much for these delicious treats!
——————————————————————————————————————
Want to check out more Maya's Cookies reviews or write one of your own? Check out these links below! They will lead you to the reviews on each online platform and where you can write your own review— we look forward to reading them!
Google Reviews:  http://bit.ly/MayasCookiesGoogle
Yelp Reviews:  http://bit.ly/MayasCookiesYelp
Resturantji Reviews:  http://bit.ly/ResturantjiReviews
Facebook Reviews:  http://bit.ly/MayasCookiesFB