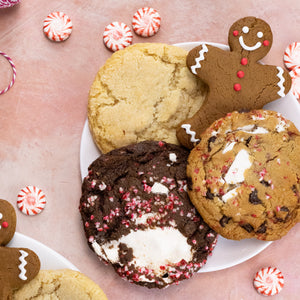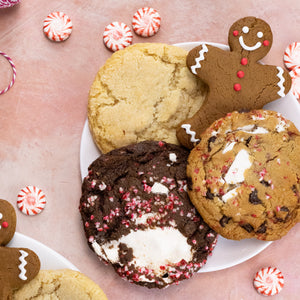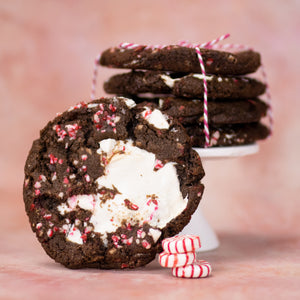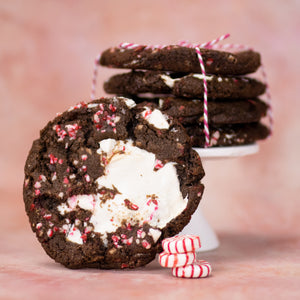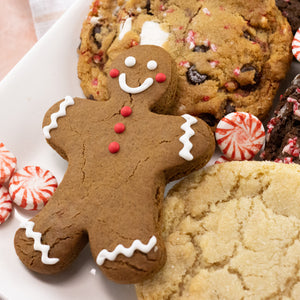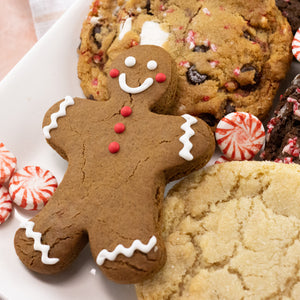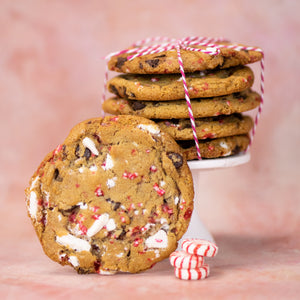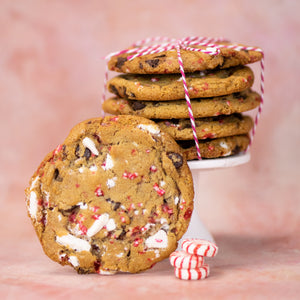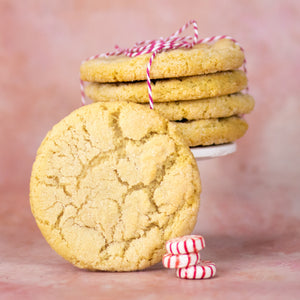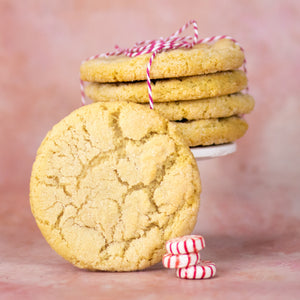 On Sale
Candy Cane Land
A combination of some of our best-selling holiday flavors, the Candy Cane Land collection captures the spirit of the season with fun and whimsy. 
A portion of proceeds from each Candy Cane Land collection sold will go directly to Detour Fancy - a mentoring program for girls of color to increase access to education and employment opportunities through their Focused And Naturally Confident Youth (F.A.N.C.Y.) Leadership programs.
Candy Cane Land contains 8 cookies total, 2 of each flavor listed below, and is packaged in our Deluxe Holiday Tin.
Chocolate Peppermint S'mores - Our rich double chocolate dough stuffed with a marshmallow and sprinkled with peppermint pieces. 
Gingerbread People - A vegan take on the classic holiday gingerbread cookie.
Sparkle Sugar - Maya's iconic sugar cookie recipe adorned with dazzling sprinkles.
Peppermint Bark Bliss - The nostalgic gift of peppermint bark is transformed into your new favorite cookie when added to our Classic Chocolate Chip recipe.