The special collection of treats created by Maya's Cookies is available during Black History Month
A tiny, Black-owned, vegan cookie shop in San Diego's Grantville community is rolling out a special collection of treats for Black History Month inspired by powerful figures in the Black community: Hank Aaron, Debbie Allen, and Amanda Gorman.
The "Black History Month Collection" from Maya's Cookies includes three different cookies, with each recipe created to reflect its namesake.
Longtime San Diego resident Maya Madsen founded Maya's Cookies in 2015. She has created Black History Month-inspired cookies in the past but, this time – with everything happening in our world – she told NBC 7 it feels a bit different, in a good way.
"It feels different because so many people are paying attention right now – so many people are listening to us," Madsen said. "We finally have a voice now. People are invested in social change and they're conscious about where they want to spend their money."
The Black business owner said she put a lot of thought into how she would create this year's Black History Month cookie collection, whom she would honor.
Each cookie recipe – and each inspirational Black figure – holds a special place in her heart. Aaron, Allen and Gorman are each a person Madsen admires.
When Madsen thinks of "Hammerin' Hank," she thinks of her husband and three sons who all grew up playing baseball and collecting memorabilia from the Negro leagues.
"This cookie is just so personal to our family – to my boys and their love of baseball culture," Madsen said.
When she heard of Aaron's passing, she knew it was time to honor him by baking "The Hank Aaron" cookie. The treat is an ode to classic ballpark snacks and features Crack Jack pieces, roasted peanuts, and butterscotch chips.
Madsen described "The Debbie Allen" as a "hot chocolate cookie" featuring chocolate dough, marshmallow and chocolate sprinkles.
Madsen said she's always been inspired by the "spunk and funk" of the "Fame" star and recently watched a documentary about the Debbie Allen Dance Academy.
When she learned about Allen's production, "Hot Chocolate Nutcracker," and all it does for young, Black dancers, Madsen knew she had her next cookie creation in the can.
"Allen, to me, exudes Black Girl Magic – she's an O.G. of Black Girl Magic," Madsen said.
Madsen's final Black History Month cookie is a nod to the poet who stole the show at the inauguration of President Joe Biden and Vice President Kamala Harris, Southern California resident Amanda Gorman.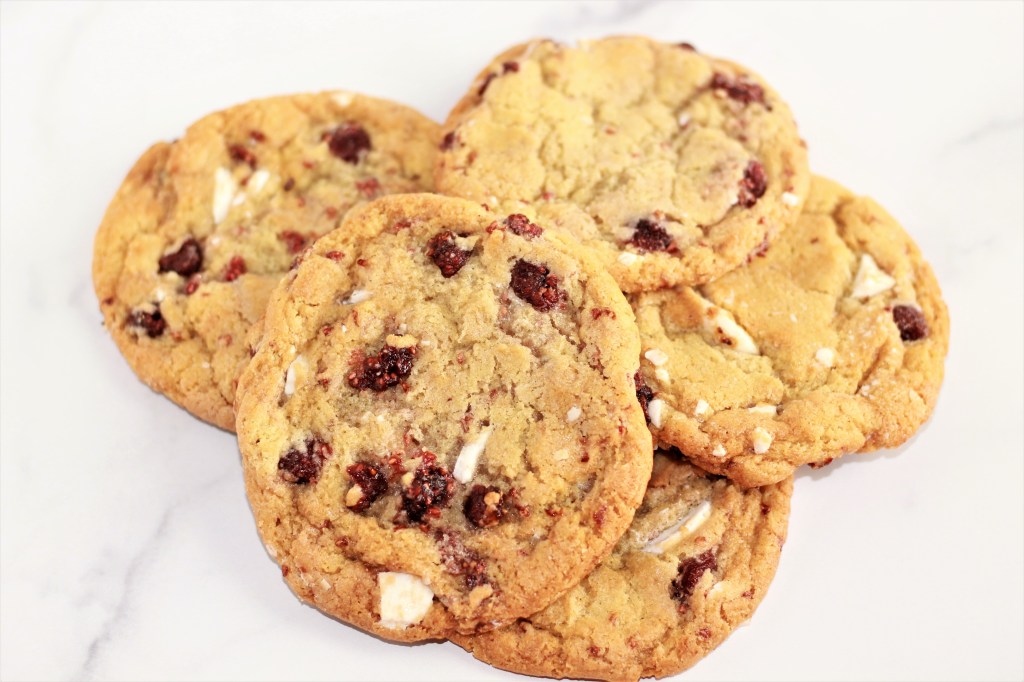 "She's so magical, so articulate, so intriguing," Madsen said. "Amanda Gorman is current Black Girl Magic."
"The Amanda Gorman" is a lemon raspberry cookie that Madsen said was inspired by the bright yellow coat and red headband that Gorman wore on Inauguration Day as she read her now-famous poem, "The Hill We Climb." The raspberries are soaked in lemon juice overnight and the cookie also features a dash of lemon zest and chunks of white chocolate.
The Black History Month cookies start at $24 per gift box of each kind or $29 for
a gift box
that includes all three varieties.