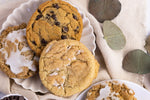 Who doesn't love vegan dessert delivery? These cakes and cookies are flavored with apple, pumpkin, cinnamon, nutmeg, and all of the flavors of fall.
SEPTEMBER 18, 2023
---
For those who follow food trends, fall unofficially starts with the ever-early arrival of the Pumpkin Spice Latte, amongst other warm, cozy, and delightful flavors. The PSL—an iconic caffeinated cult beverage in its own right—seems to arrive earlier every year. For many, it signals the time for whipping up pumpkin cakes, cookies, muffins, and more as a way to balance out the chilly weather.
Where to buy vegan fall-flavored cakes and cookies
Sometimes, we just want the warm-fuzzy feelings that come from delicious fall treats without having to make them ourselves. Fair, right? So, we tracked down vegan bakeries that deliver fall cakes and cookies and found desserts made with pumpkin, apples, cinnamon, cranberries, and all of the flavors of autumn.
11 vegan bakeries that deliver fall-flavored cakes and cookies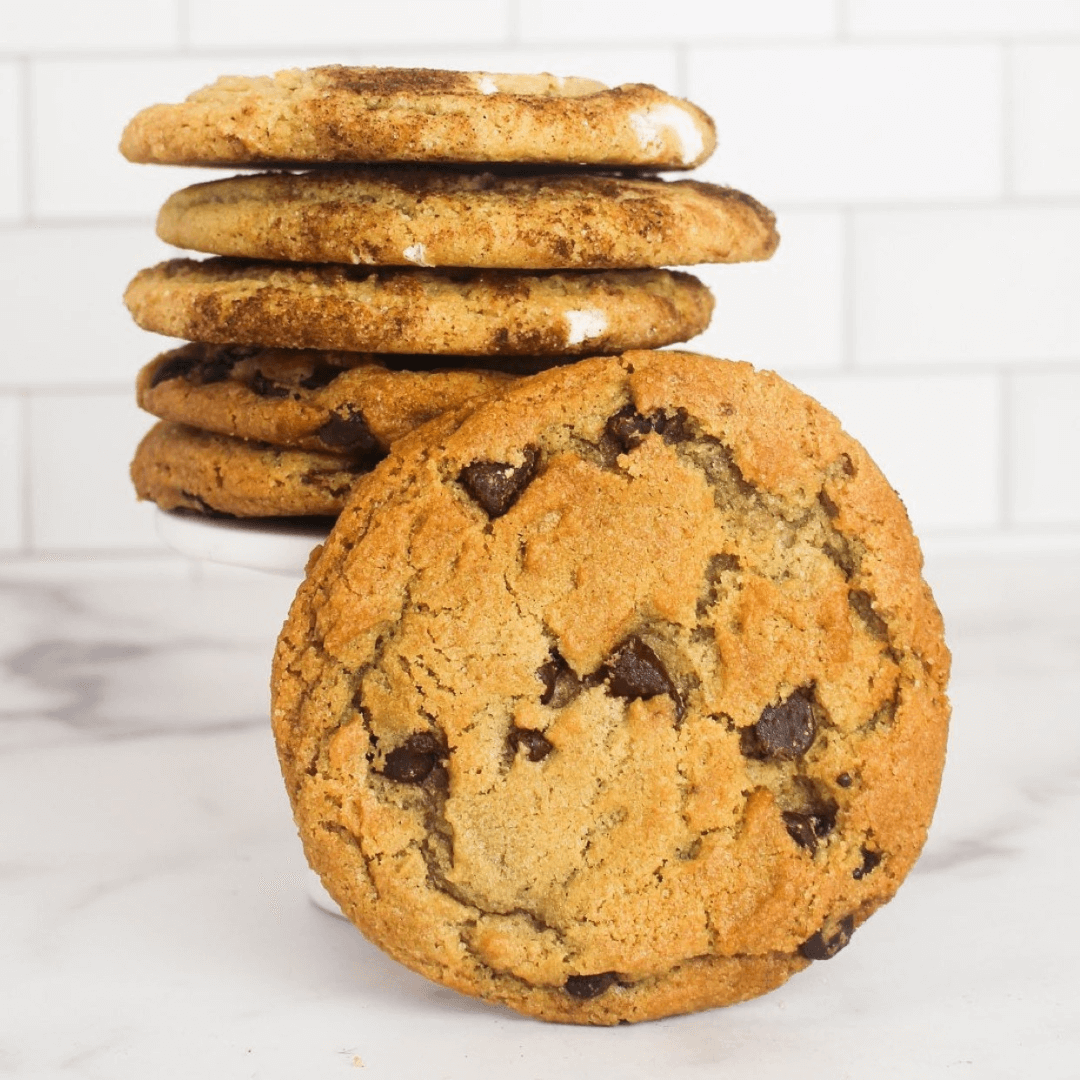 Maya's Cookies
1) Maya's Cookies
Gourmet vegan bakery Maya's Cookies ships its fall-themed vegan cookie box nationwide. This six-pack of cookies features two of each flavor. The Pumpkin Spice Chocolate Chip is everything you love about a crispy-on-the-outside, chewy-on-the-inside cookie with an infusion of fall spices. The Chai Snickerdoodle cookie amplifies the sweetness and spiciness of a classic snickerdoodle by incorporating a rich chai spice blend and dairy-free white chocolate. Finally, the Iced Oatmeal cookie has notes of nutmeg and cinnamon.
FIND IT HERE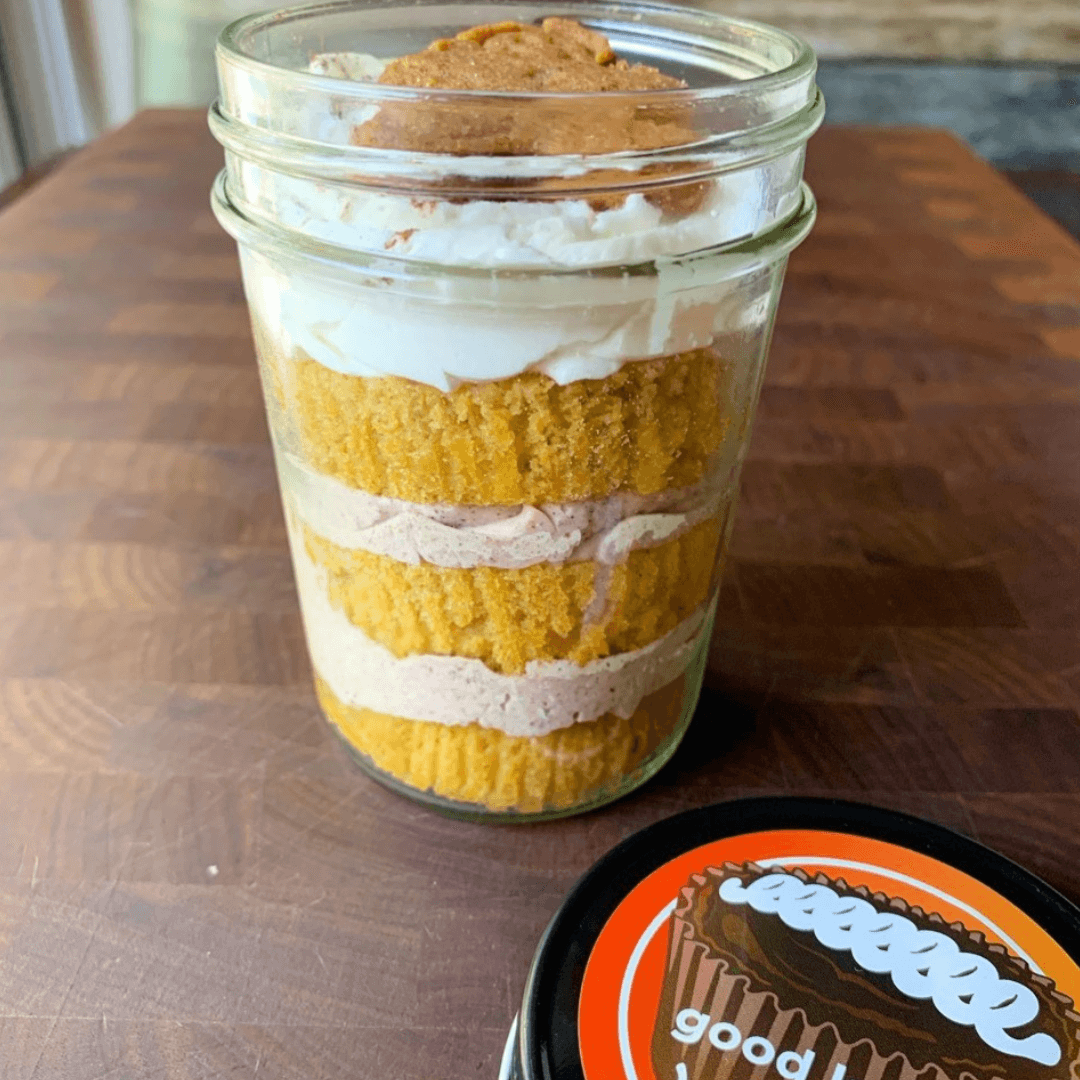 Karma Baker
2) Karma Baker
When this popular allergen-friendly baker decided to put her fan-favorite cakes in jars, our hearts skipped a beat. The result is a portable, uber-moist, and adorably individualized cake serving for one. For the pumpkin season, she's filling jars with layers of tender gluten-free pumpkin spice cake, sweet chai frosting, and a silky vanilla swirl topped with a smiling gingerbread cookie. Shipping orders come with four jars. Technically, they can keep for 10 days in the fridge, but our willpower is on a far shorter timeline.
FIND IT HERE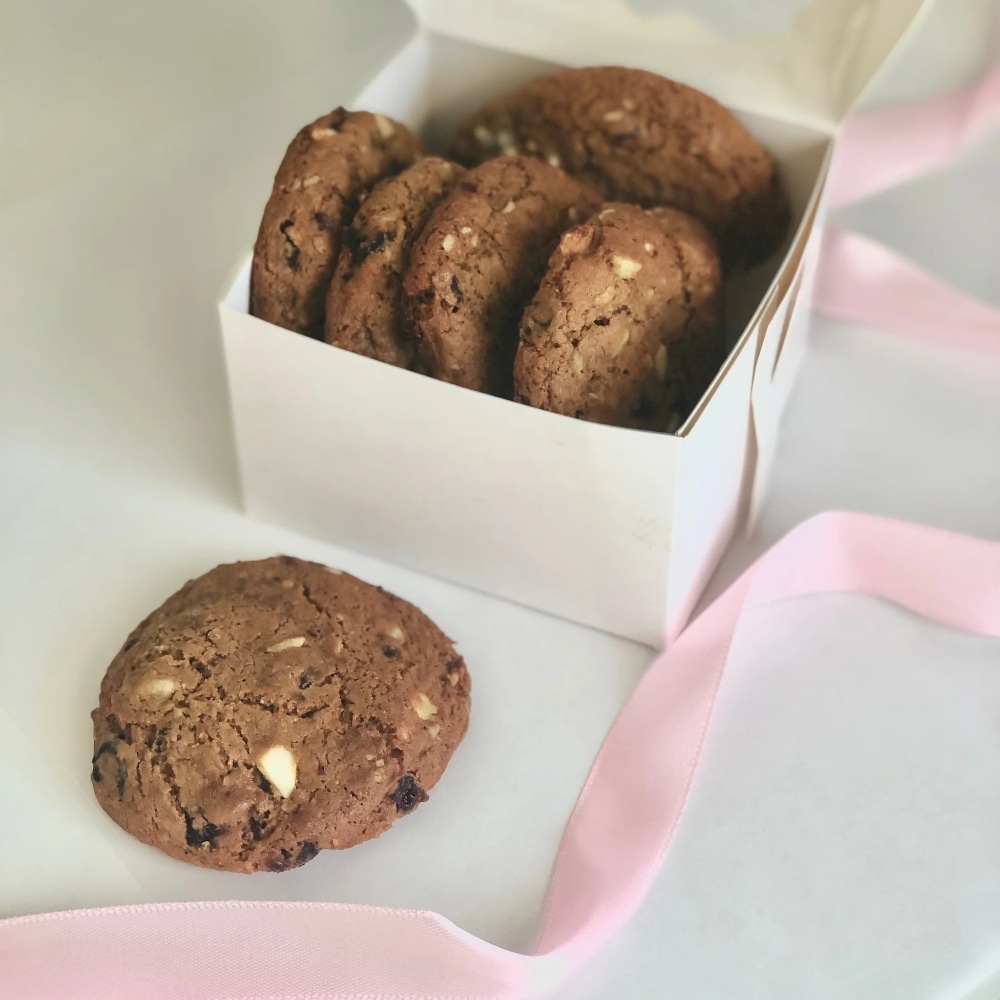 Yvonne's Vegan Kitchen
3) Yvonne's Vegan Kitchen
Yvonne's Vegan Kitchen (which is set to open a new storefront in Pasadena this fall!) was one of the early adopters of shipping cakes nationwide. The concept seemed impossible to us—until we ordered one for ourselves and were amazed to receive a delicious cake fully intact. She's celebrating fall with tasty options like cranberry macadamia nut cookies and apple pie. 
FIND IT HERE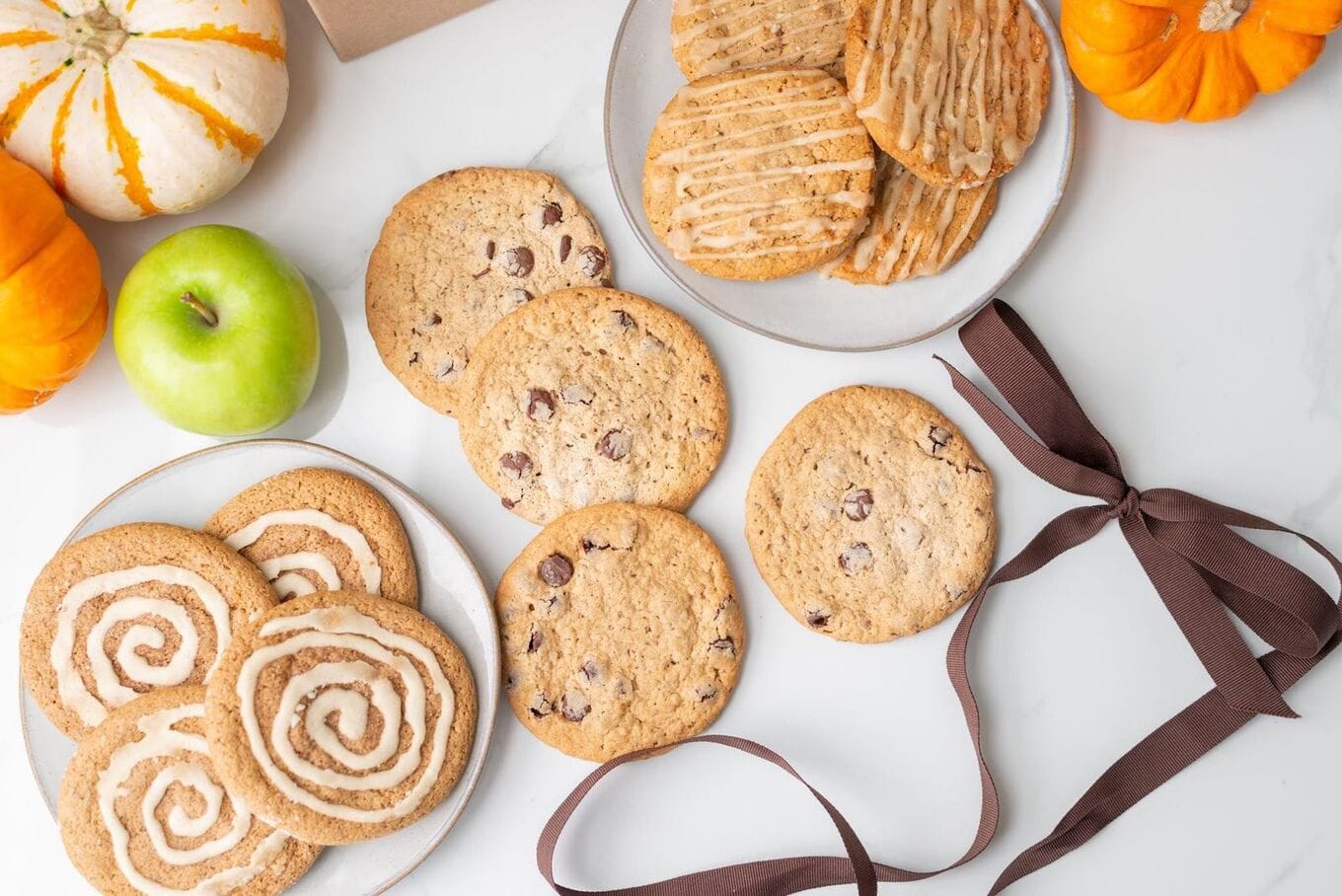 Fat Badger Bakery
4) Fat Badger Bakery
Fat Badger Bakery's annual fall dessert box is packed with autumnal cookies and bars. This box of 12 contains Harvest Pecan, Apple Crisp Cookies, Spiced Pumpkin Bars, and Cinnamon Roll Cookies. It's a wonderful birthday present for a lucky individual who happened to be born in the fall—but, we also wouldn't hesitate to order a box for just ourselves … Okay, maybe we'd share a little.
FIND IT HERE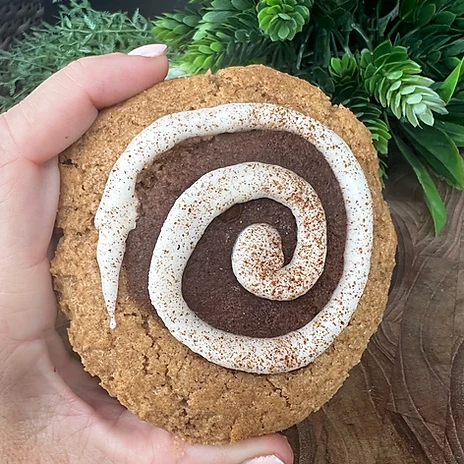 HaleLife Bakery
5) HaleLife Bakery
This award-winning vegan and gluten-free bakery also excludes soy, tree nuts, and peanuts from its menu. Owner Laura McCutcheon and her son, Taylor, both have Celiac disease, so she sought to create an oasis for delicious, allergen-friendly foods. For fall, HaleLife Bakery is offering a Pumpkin Cinnamon Roll Cookie and a Pumpkin Ice Cream Sammie. It's enough to get anyone excited about shorter days and chilly weather.
FIND IT HERE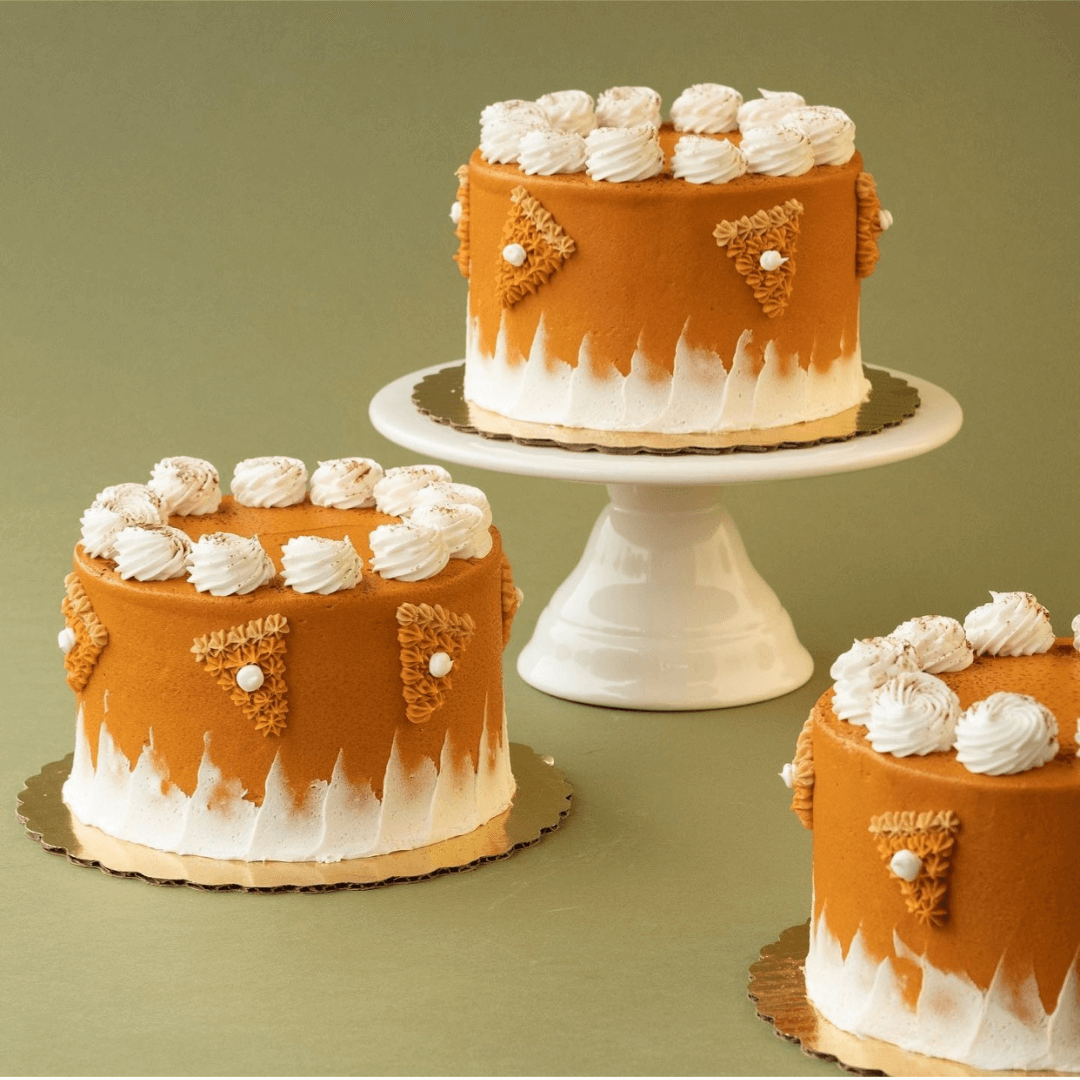 Vegan Treats
6) Vegan Treats
Vegan Treats in Bethlehem, PA is famous for its 'gram-worthy desserts—all of which are free from dairy, eggs, and honey, of course. Its deep orange pumpkin cakes are covered in a whipped cream cheese frosting and decorated with tiny pumpkin pies. It's perfect for any fall birthday, holiday, or just-because gathering. While the bakery delivers nationwide, we suggest trying the vegan soft-serve ice cream if you happen to visit the brick-and-mortar store.
FIND IT HERE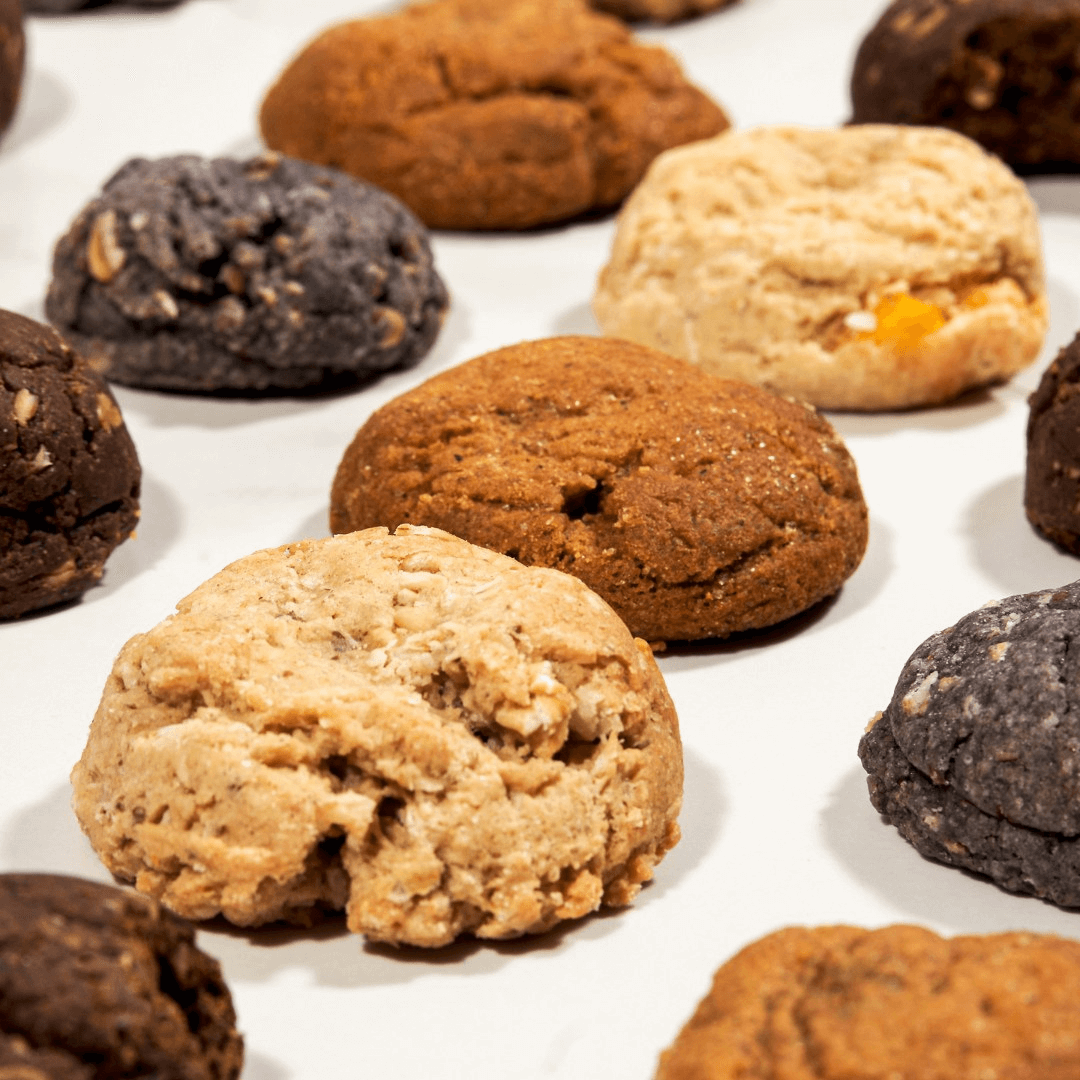 Tubby's Taste
7) Tubby's Taste
This vegan cookie is made with Jamaican-inspired flavors, which happens to include warm spices you'd find in many fall desserts: ginger, molasses, cinnamon, clovers, and nutmeg. The result is the Island Spice Cookie by Tubby's Taste—a sweet and spicy autumn treat with flavors that complement a cool glass of your favorite dairy-free milk. It has a soft-baked texture, so be sure to dunk it fast!
FIND IT HERE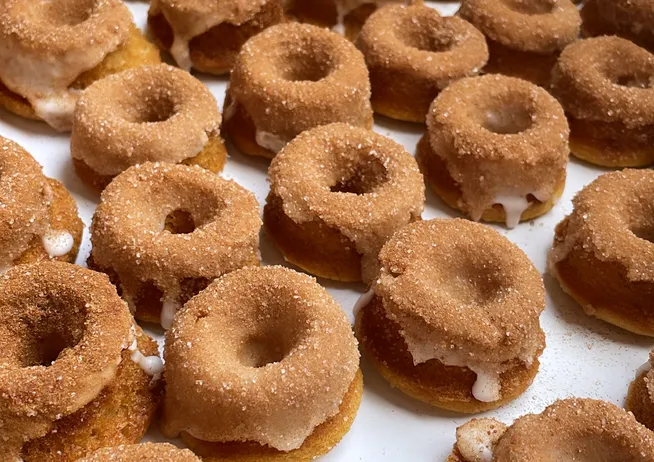 Hungry Bunny
8) Hungry Bunny Virtual Donut Shop
Cake doughnuts count as cake, right? Of course, they do. This 100-percent vegan digital doughnut shop's Falling For You Dozen dessert box signals crisp mornings and sweater weather ahead. It's packed with four autumnal doughnut flavors. The Koko Pumpkin features a chocolate cake doughnut covered with pumpkin-spiced icing. The other three flavors include Crisp Cider (apple cider doughnut rolled in cinnamon sugar), Conjuring Corn (popcorn doughnut, vanilla glaze, and kettle corn), and the Weeknder (maple doughnut, icing, and tempeh bacon bits). Pair it with coffee for the perfect breakfast.
FIND IT HERE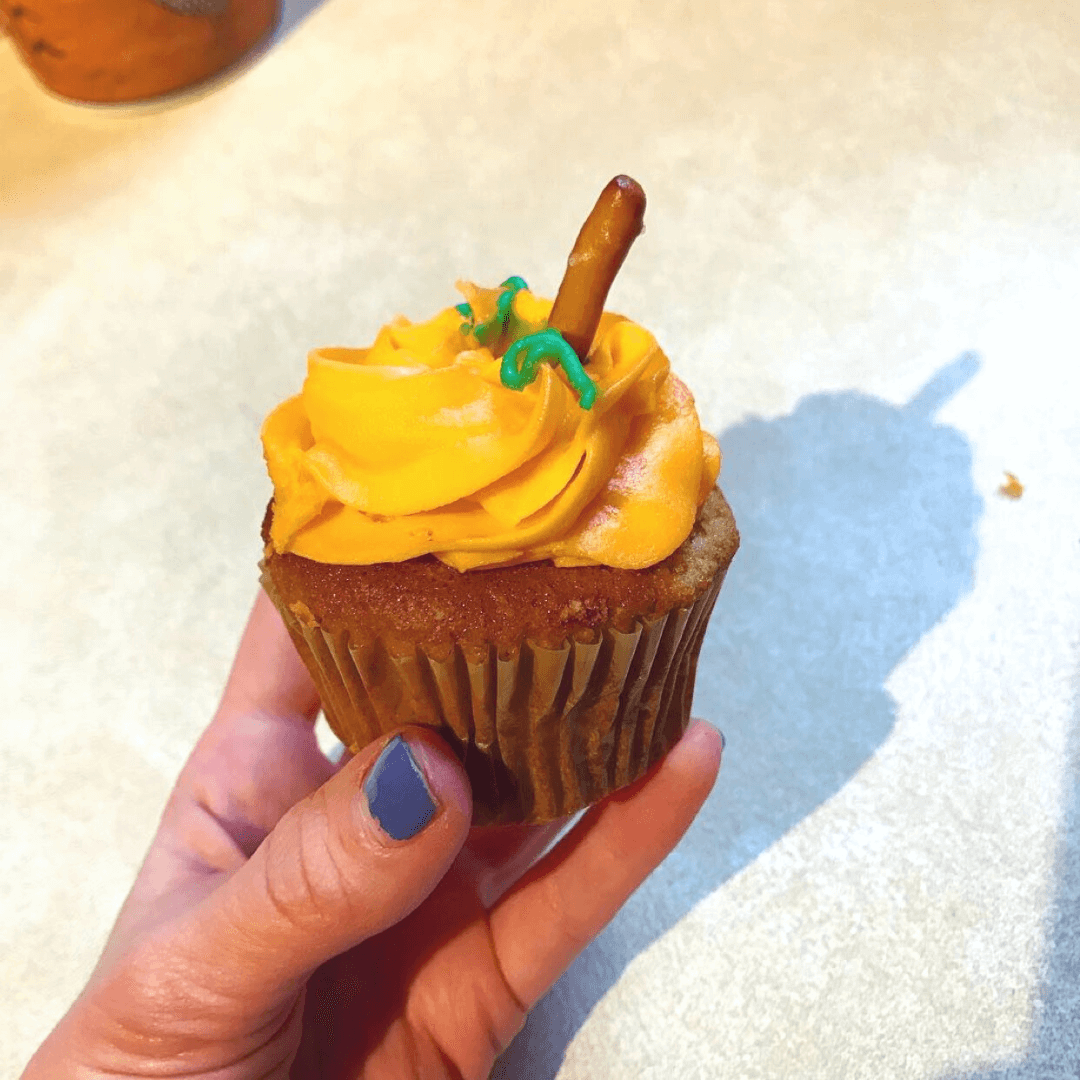 @balanced.potato/Instagram
9) Mo'Pweeze Bakery
This Denville, NJ-based bakery is vegan, kosher, and free from the top 10 allergens, including sesame. The Pumpkin Apple Bread is a dense cake made with garbanzo and rice flour, plus real pumpkin, apple, and plenty of cinnamon. Add a few of the bakery's gluten-free vegan treats, such as the decadent brookies or the apple cider doughnuts. Take it to the next level by serving it with a scoop or two of vegan vanilla ice cream.
FIND IT HERE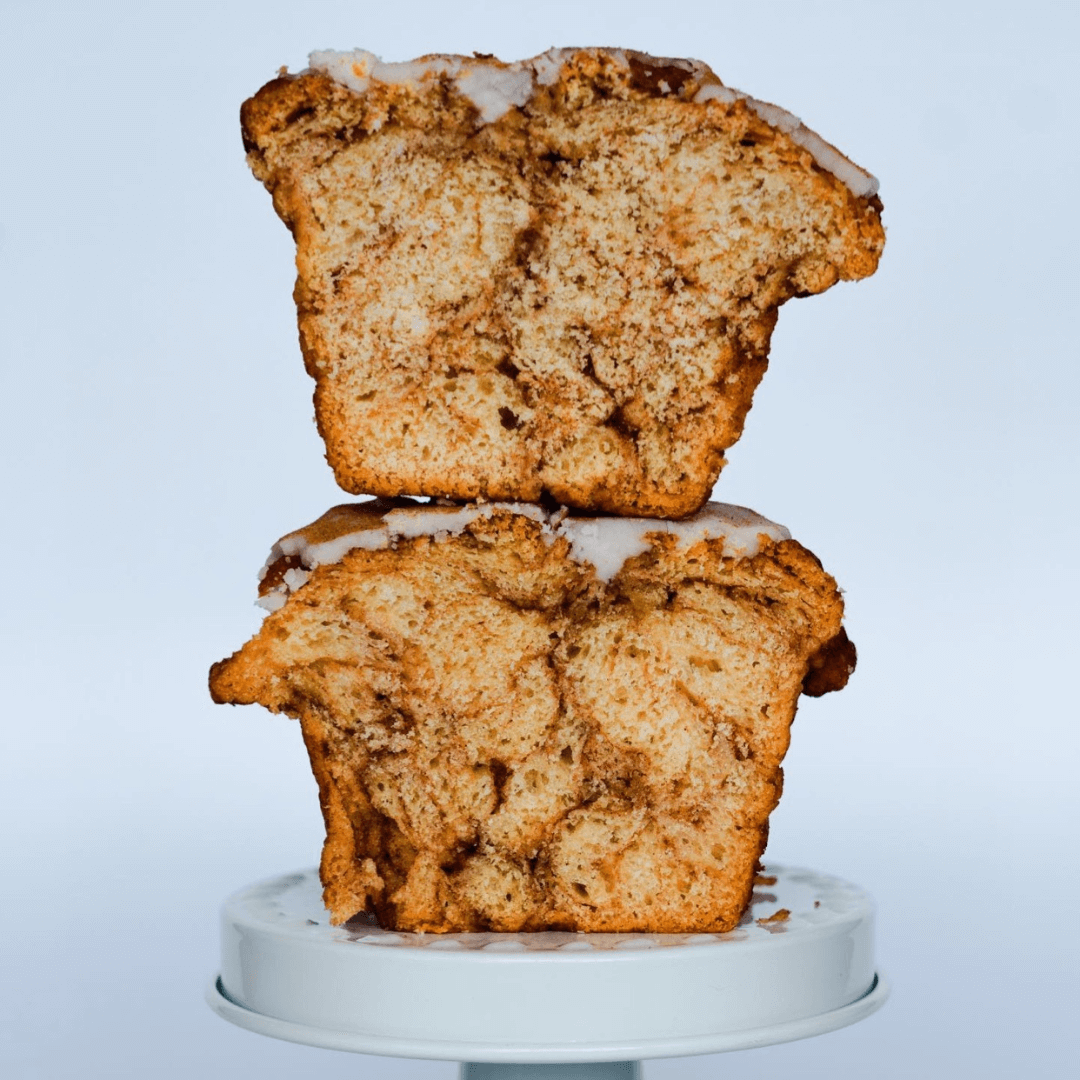 Sinfull Bakery
10) Sinfull Bakery
Cranberry and orange is a classic fall flavor combination that doesn't get enough love, in our humble opinion. That's why we love that Houston's Sinfull Bakery offers a soy-free and vegan cranberry orange cookie. Order the double chocolate cookies while you're at it, too. And, you'll find a more extensive menu if you ever happen to be in Houston. The in-store options include monkey bread, loaf cakes, cupcakes, cinnamon rolls, and Pop-Tart-style pastries.
FIND IT HERE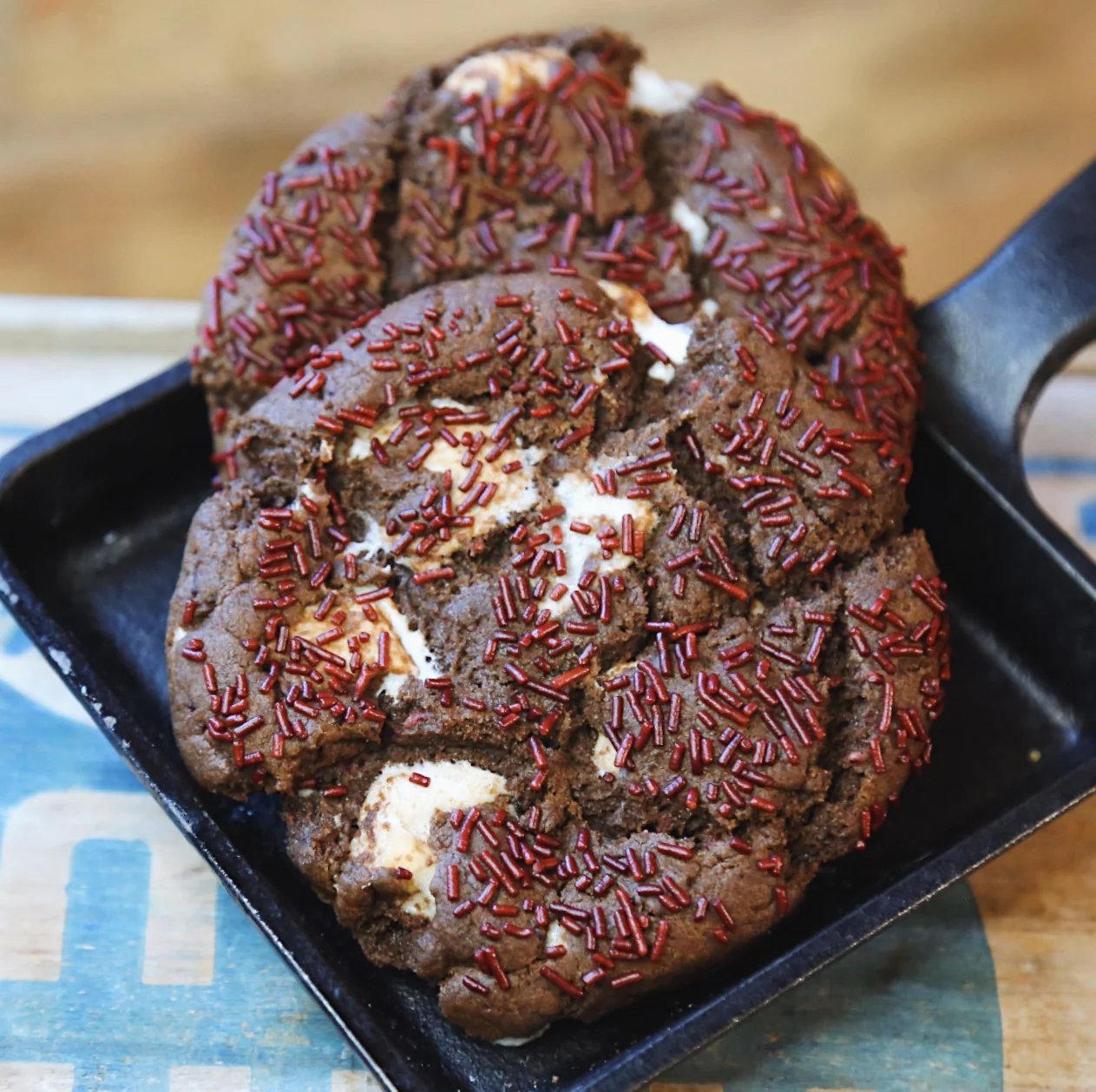 Foxship Bakery
11) Foxship Bakery
Sipping on hot cocoa is one of the best parts of fall, there's no doubt. But arguably even better than a steaming mug of this comforting drink is a hot cocoa-flavored cookie. If that sounds right up your street, check out Chicago's Foxship Bakery. There are chai flavors, too!
FIND IT HERE
Of course, we also support buying vegan fall-flavored desserts from a local bakery, if you're one of those lucky individuals who live near one. 
Read the full article here: https://vegnews.com/taste-tests/vegan-bakery-delivery-cakes-cookies-fall
For more vegan sweets guides, read: