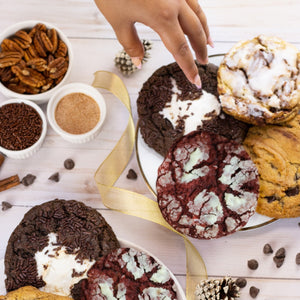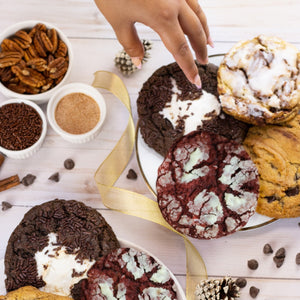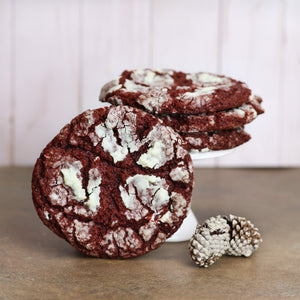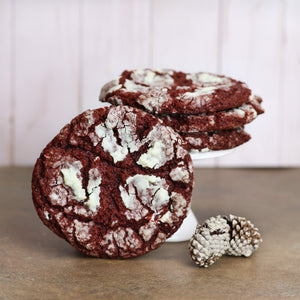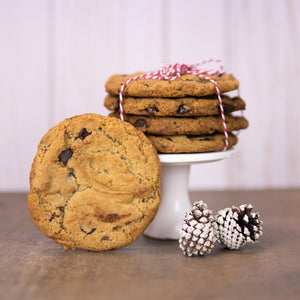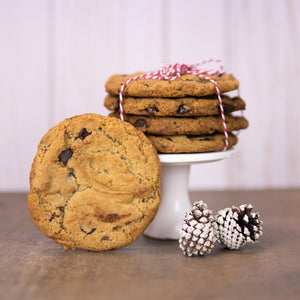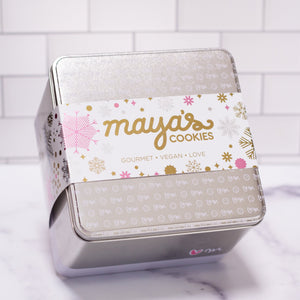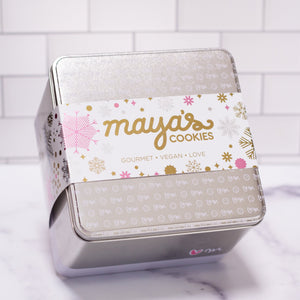 On Sale
The Fireside Collection
Straight from the holiday oven, Maya brings you the Fireside Collection. Full of warm and cozy baking spices, rich chocolate and perfect amount of sweetness. Indulge in something the whole family will enjoy.
The Fireside Collection contains 8 cookies total, 2 of each flavor listed below, and is packaged in our Deluxe Holiday Tin.
Hot Chocolate S'mores - Maya adds marshmallow to her creamy double chocolate dough and finishes it with chocolate sprinkles to make the perfect Hot Chocolate S'mores Cookie.
Red Velvet - A reinvention of the scarlet southern classic. Using real crimson red cocoa powder, this chocolatey cookie is studded with white chocolate chunks and rolled in powdered sugar for that perfect crinkle top.
Cinnamon Bun - A perfect swirl of cinnamon sugar and pecans gets topped with an irresistibly delicious vanilla glaze.
Holiday Spice Chocolate Chip - This holiday classic features the Spice, Spice, Baby blend from Healthy On You® - full of clove, cinnamon and ginger.